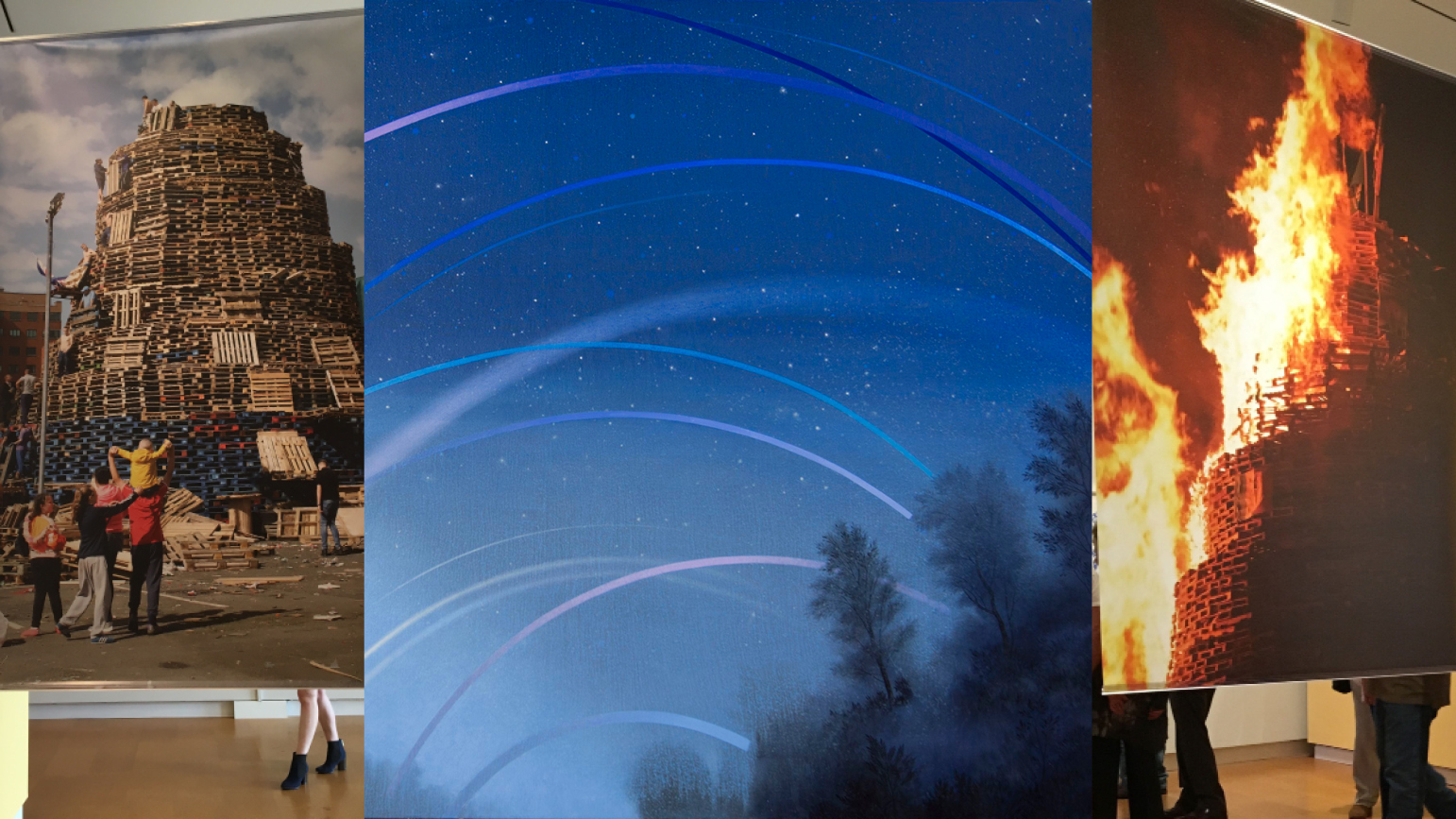 "Artists Who Teach" brings together professors and instructors from colleges and universities across southwestern Pennsylvania. The exhibition includes School of Art faculty Scott Andrew, Kim Beck, Bob Bingham, John Carson, James Duesing, Danny Ferrell, Jamie Gruzska, Andrew Ellis Johnson, Kristen Kovak, Carol Kumata, Joe Mannino, Clayton Merrell, John Peña, Susanne Slavick, and alumnae JoAnna Commandaros (BFA '86), Carolina Loyola-Garcia (MFA '00), and Hyla Willis (MFA '99).
"Artists Who Teach" is on view at the Westmoreland Museum of American Art from August 25 through November 25 with an opening reception on August 25 from 6:30 to 8:00pm.
The title for the 2018 exhibition came from an article titled "They Practice What They Teach" about Carnegie Tech faculty written by Jeanette Jena for Carnegie Magazine in 1951. Because of their "variety of personalities of different ages and philosophies," the faculty indeed practiced what they taught their students. Jena noted that, "An instructor who keeps on experimenting in his chosen field, whether for industry or personal pleasure, is certain to have a healthy influence on the next generation, be they painters, designers, and teachers, or businessmen." Her statement remains true today.
Teaching artists essentially maintain two professions. As a teacher, they spend their time nurturing students, giving them what they need to develop and thrive. As professional artists, they carve out time to create their own work. Through varied approaches to teaching, stylistic diversity in their own art and attitudes, each one is having his or her unique and direct impact on students. This exhibition not only pays tribute to the artists represented here, but to those countless others who have chosen this path in their own careers.