James Duesing
Professor of Art
James Duesing has worked in many forms of animation, from traditional hand drawn and early digital work to 3D and motion capture projects. He has explored animation individually and collaboratively in film and digital forms along with its integration into installation, web eBook and print.
In his book HYPERANIMATION DIGITAL IMAGES AND VIRTUAL WORLDS, animation historian Robert Russett describes Duesing's work this way: "Characteristically composed of dark fantasy worlds and strange hybrids of animals and humans, Duesing's digital animation offers comical and eccentric reflections on human interactions and desires in an increasingly violent and polluted world. On one level his imagery is composed of entertaining cartoon-like characters in various kinds of richly rendered environments. On another level his work probes serious sociological issues in a way that is at once provocative and disturbing."
James Duesing's work has been exhibited and broadcast throughout the world including: MTV, PBS, Showtime, The Movie Channel, The Sundance Film Festival, Siggraph, The Berlin Video Festival, The World Animation Festival in Los Angeles, Hiroshima International Animation Festival, The Southern Circuit, The Stuttgart International Animation Festival, Shanghai Animation Festival, The Tate Gallery and the National Film Theater of London, Film Forum, the Metropolitan Museum of Art, LACMA in Los Angeles and The Museum of Modern Art in New York. He has received numerous awards and grants including Creative Capital, Prix Ars Electronica, an American Film Institute Independent Filmmaker Fellowship, an Emmy Award from the National Association of television Arts and Sciences, and several National Endowment for the Arts grants. He Co-Directed The STUDIO of Creative Inquiry and is also the former Director of the Center For the Arts in Society.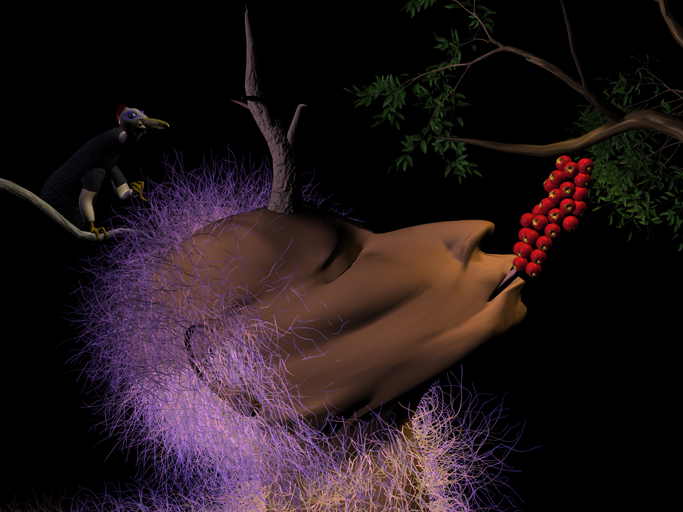 Back to Faculty