Sharmistha Ray
Visiting Scholar
Sharmistha Ray is an artist, writer, and educator based in Brooklyn, NY. Ray's practice –which includes paintings, drawings, printmaking, sculptures, installations, photographs, cultural programming, lectures, and hybrid texts –is experiential, research and project-based, theoretical, and interdisciplinary. They engage themes of intimacy, (be)longing, displacement, and surviving trauma through the lens of queerness, language, desire, memory, phenomenology, and personal evidence to address the lived experiences of war, (im)migration, alienation, and familial separation.
Ray's work has been exhibited in New York, Singapore, Mumbai, and New Delhi. Solo exhibitions include: we are all islands (Nine Fish, Mumbai & Mill Hall, Kochi, India, 2016-2017), Reflections & Transformations (Aicon, New York, 2013), and hidden geographies (Galerie Mirchandani + Steinruecke, Mumbai, India, 2012). They are the recipient of notable awards including a TED Fellowship (2009), Montblanc Young Artist Worldwide Patronage Award (2012), Joan Mitchell MFA Grant (2004), and were nominated for the Civitella Ranieri Fellowship for Visual Art (2014).
Their writings have been published in various online and print magazines including Art Asia Pacific, Hyperallergic, Artcritical, Ocula, Art India, and the India editions of Vogue and Elle. Ray's textual work "evidence," which adapts recovered photographs into an autobiographical alt-text prose-poem about the Gulf War 1990-1992, is forthcoming in the book Where is Art?: Space, Time, and Location in Contemporary Art to be published by Routledge Advances in Art and Visual Studies, Routledge: New York in 2021.
Ray is a public speaker and has appeared on panels at Art Basel Miami Beach, SXSW, Review Panel at the Brooklyn Public Library, India Art Fair, and others; they also gave a TED Talk in Whistler, Canada, in 2013. Currently Ray teaches a yearlong immersive Critical Thinking graduate seminar at Parsons School of Design. They received their BA from Williams College and a dual degree MS (Theory, Criticism, History of Art, Design & Architecture) and MFA (Painting) from Pratt Institute.
Portrait Image: Bret Hartman/TED. Artwork Image: Sharmistha Ray, 2018. Cosmic Earth No. 5/7 (Chapters of the Day): Raag Puriya (Sunset), "Enveloped in dusk, your palm, fingertips, a warm brigade of fading light/Raatri-Divaa/Vishuddha/Blue like the ocean নীল" teen taal: 4'32. 19 x 25 in. 50 hours of automatic writing with colored pens on vellum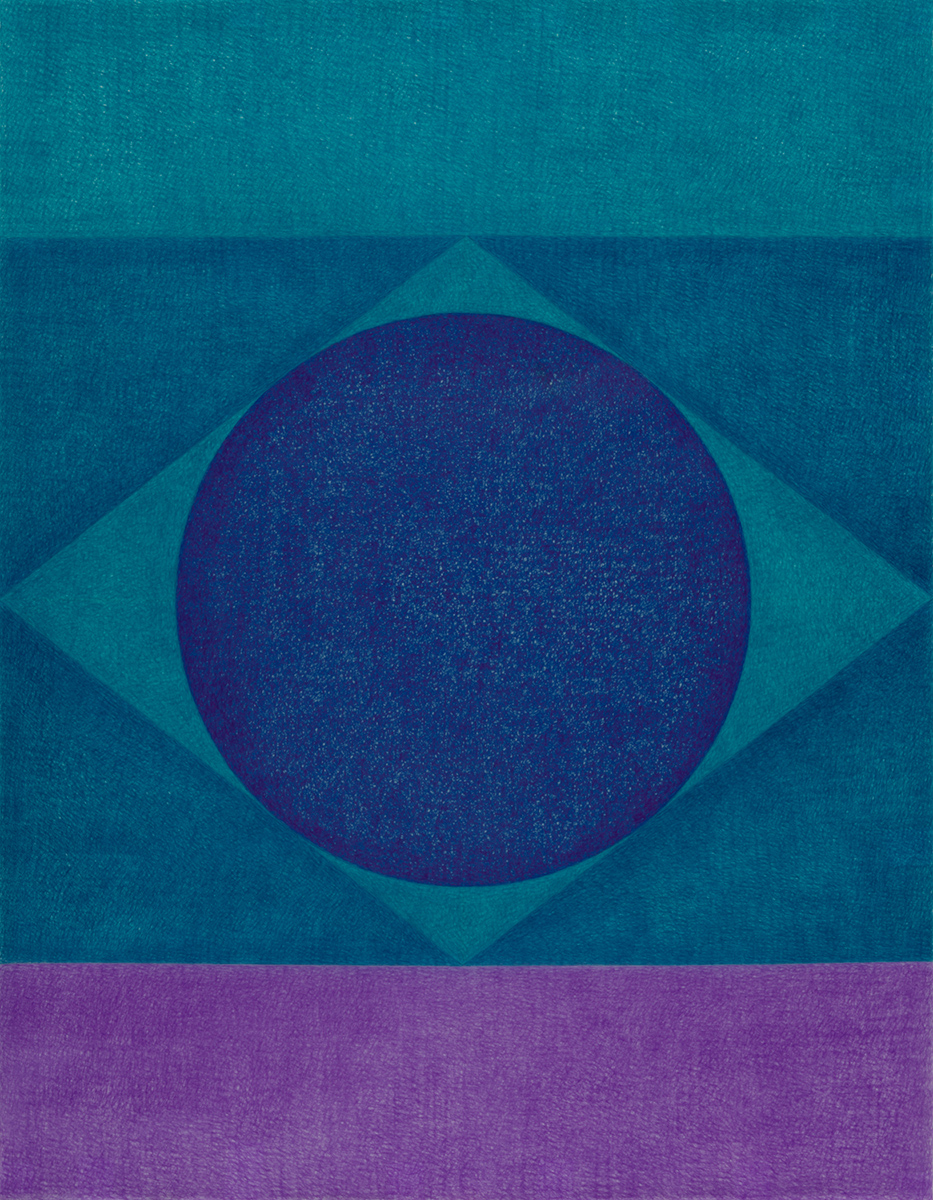 Back to Faculty