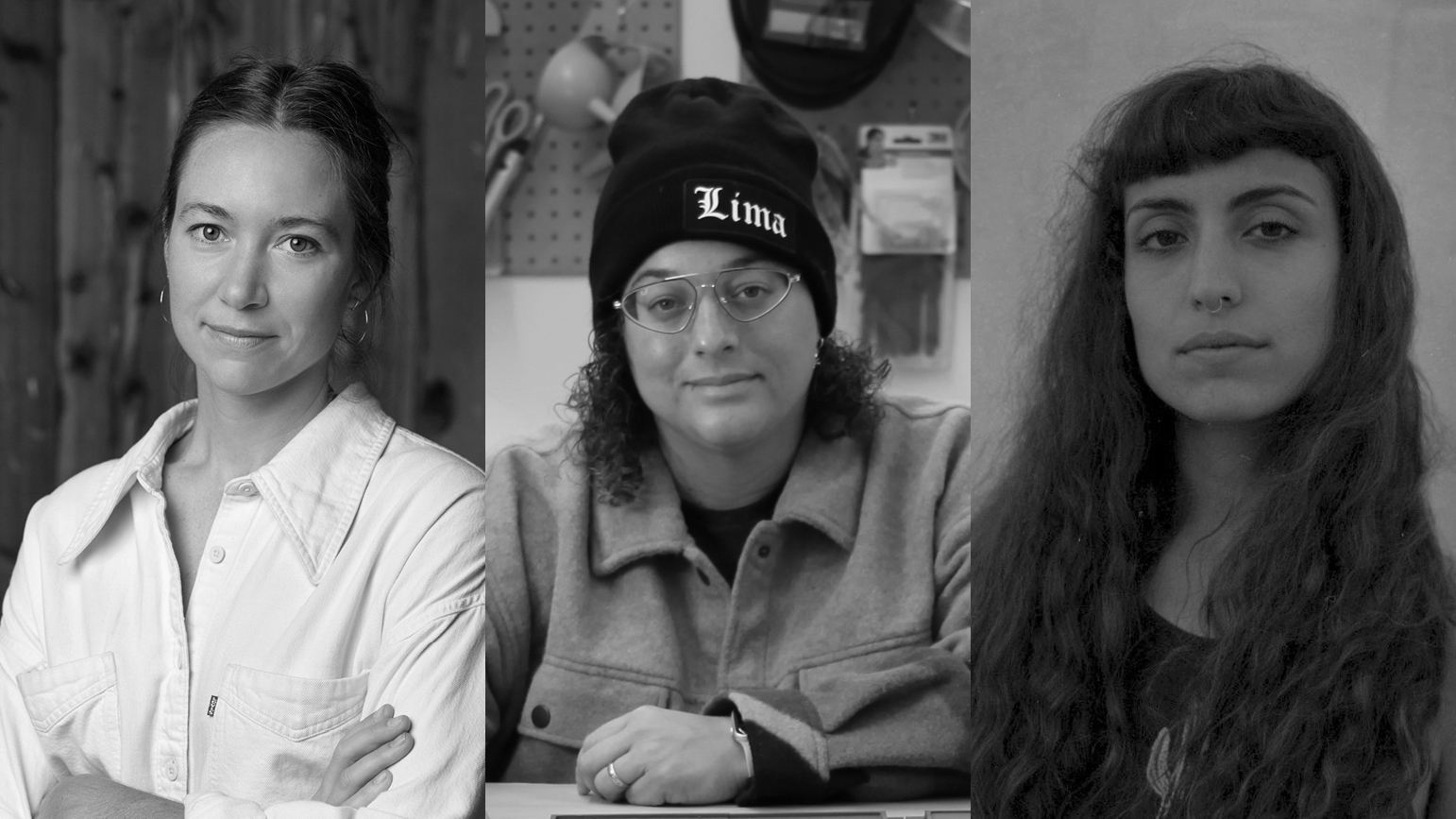 Three School of Art Faculty members—Isla Hansen, Britt Ransom, and Rebecca Shapass—are each a recipients of The Heinz Endowments' Creative Development Awards. The 16 grantees were selected from 116 applicants by a group of 13 regional and national artists and art educators.
The Endowments launched the Creative Development Awards in 2021 to celebrate the region's professional artists and widen their national profile, with a special focus on those whose artistic achievements show great promise. Individual artist each receive $20,000 toward the development of project.
Isla Hansen
Hansen's award will support her upcoming exhibition commissioned by the Mattress Factory Museum in collaboration with curator Monique Long, "How To Get To Make Believe." The installation throughout the second floor of the Mattress Factory's Monterey Annex will serve as a set and studio throughout the duration of the exhibition (March 2024 through March 2025) for the making of a limited episode television series inspired by Mister Roger's Neighborhood (1968-2001). Inspired by the original show's relationship to Pittsburgh, child development psychology, and its use of three filmic reality spaces, the installation will make use of divided architectural spaces, kinetic sculpture, props, sets, and puppets to depict two fictional realities as well as document a contemporary moment in politics and technology.
Isla Hansen, work in progress from "How to Get to Make Believe."
Britt Ransom
Ransom will use her award to help fund the creation a new sculptural series and publication based on archival research of the civil rights movement in the early 1900s in Ohio and Pennsylvania. The publication will tell the story of Ms. Ransom's great-great grandfather, a civil rights activist and founding member of the Niagara Movement – a forerunner to the NAACP – who lived on Pittsburgh's North Side, and the sculptural series will focus on Tawawa Chimney Corner, the family's former Wilberforce, Ohio home and a critical gathering spot for activists.
Britt Ransom, Installation image from "Arise and Seek" at Pitzer College, January 28 – March 25, 2023. Photo by Christopher Wormald.
Rebecca Shapass
Shapass's ward supports the production of an animated virtual reality short film experience that incorporates videos sourced from public datasets of Pittsburgh streets, including those collected by the now-defunct autonomous driving company Argo AI. Meant to be viewed through VR headsets, the film will be informed by Pittsburgh's contemporary industrial revival as a robotics hub, the city's historic contributions to the development of autonomous systems, and the costs and benefits of artificial intelligence. Shapass is working with Magda Gourinchas BFA '23 and Mike Xu MS '23 on the film.
Rebecca Shapass, test footage for upcoming short film.