Isla Hansen
Assistant Professor of Art
Isla is an artist making systems and objects for play, performance, sculpture, interactive installation, animation, and video. She makes tools, toys, puppets, costumes, movies, bricks, and invents stories, sporting events, and camera rigs. She combines soft and hard materials, digital fabrication processes, interactive and real time media, and techniques from online DIY culture to blur consumer-producer boundaries and challenge the way in which industrial forms of production displace visible forms of human labor. Her work is Isla's exploration and interpretation of cultures surrounding personal technologies, play, work, labor, children's media, fantasy, and the relationship between bodies and technological progress.
Isla is currently an artist in residence at the Mattress Factory Museum and is engaged in a research project through the Center for the Arts in Society called the Play Object Project, which has allowed her to pilot an artist in residence program at the Children's School, a lab preschool housed on CMU's campus.
Isla also serves as Co-director of Programming for The Folly Tree Arboretum, a non-profit organization based in Springs, NY founded over 10 years ago by her partner and collaborator, Tucker Marder (School of Art MFA '16). The Arboretum is a cultural archive of trees dedicated to environmental storytelling, and also produces projects that address human's relationship to the natural world and supports the work of others who are developing new and creative methods of environmental storytelling. The Arboretum hosts an artist-in-residence program, puppet shows, a blossoming children's camp directed by Isla, and also gives out awards, throws parties, hangs out with animals, and produces a bunch of other art stuff.
Isla has previously worked as an Assistant Professor at UCLA Design Media Arts and at The Ohio State University in the Department of Art and the Advanced Computing Center for the Arts and Design. Her solo and collaborative installations, systems, and performances have been exhibited at the ‪Akron Art Museum, Columbus Museum of Art, MOCA Cleveland, ‪Industry City Gallery, the Parrish Art Museum, the Hammer Museum, Miller Gallery, the Lightwell Gallery at University of Oklahoma, the Anderson Gallery at VCU, The Moss Art Center at Virginia Tech, The Odyssey Theater, Guild Hall Center for Visual and Performing Arts, and the Children's Museum of Pittsburgh. Isla is grateful to have been a Rauschenberg Foundation Artist in Residence and the recipient of the Daedalus Foundation fellowship, as well as the American Austrian Foundation Seebacher Prize, Frank-Ratchye Fund for Art at the Frontier Grants from the Studio for Creative Inquiry, and a Fund for Research and Creativity Grant from the College of Fine Arts at CMU. She received her MFA from Carnegie Mellon University and her BA from Columbia University.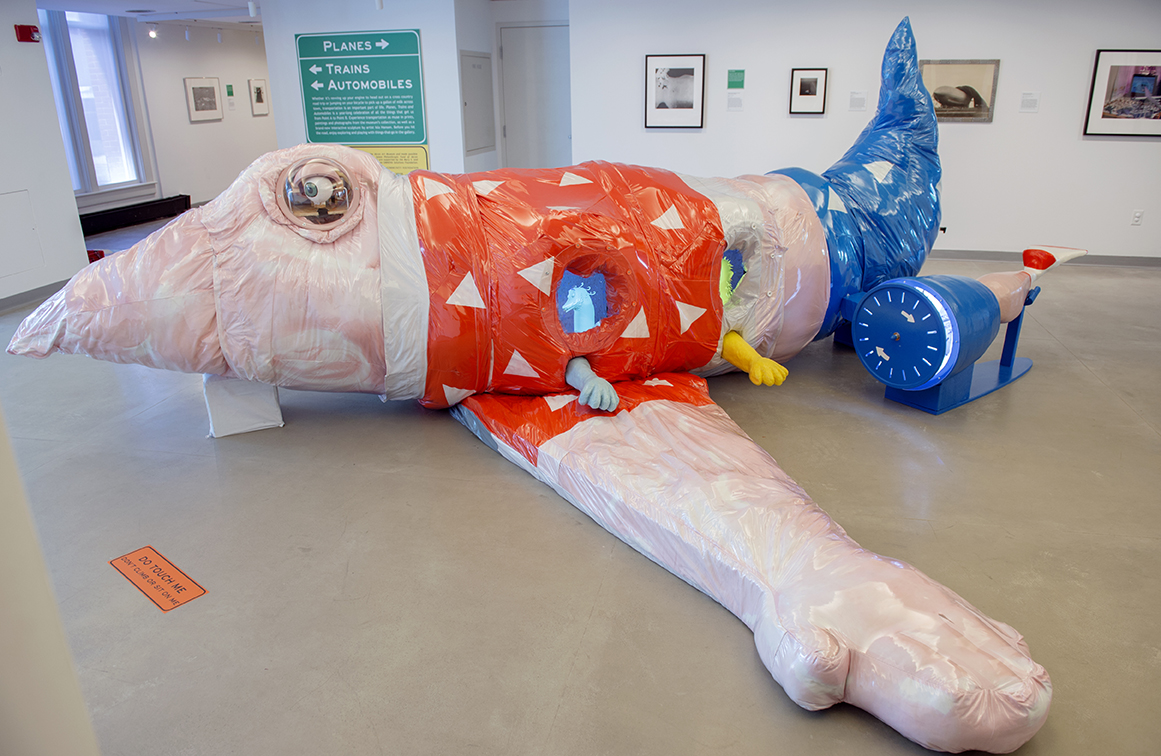 Back to Faculty