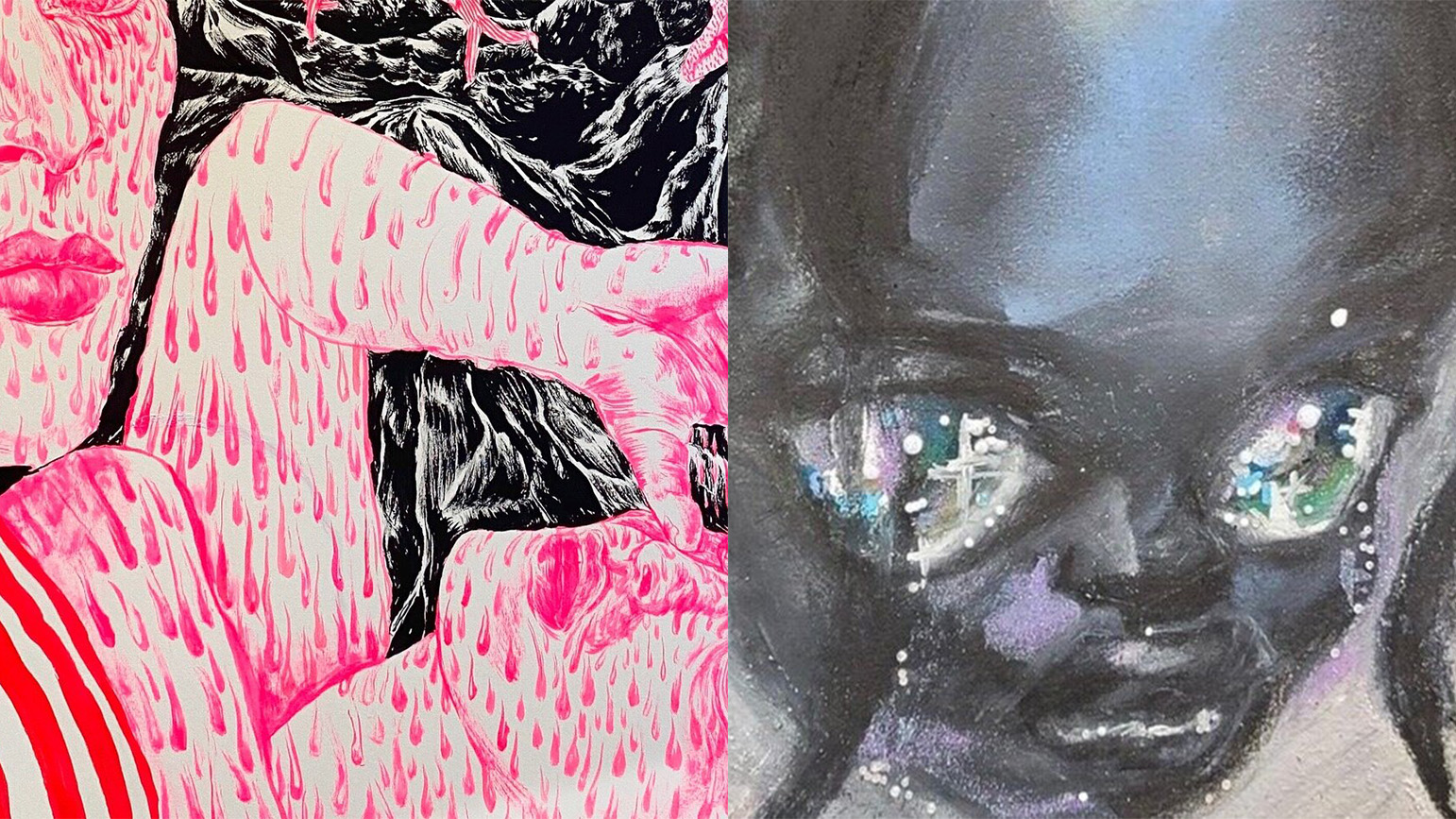 "Hazard Pay," curated by Professor Paul Mullins, features the work of School of Art students Marianne Hoffmeister Castro MFA '22, Rosabel Rosalind MFA '23, and Shori Sims BFA '22, as well as alumni Matthew Constant BFA '18, Sarah Kim BFA '19, and Paul Peng BCSA '17. "Hazard Pay" is on view at UnSmoke Art Systems in Braddock, PA, September 4-26. The exhibition also includes the work of Andrew W Allison and Eriko Hattori.
The grouping in this exhibition postulates drawing as evidence of the mind. It imagines a drawing corpus where one can have the pleasant retinal experience of seeing images made, and materials lovingly handled; but also observe the probing of memory, identity, lived experience, imagined worlds, and whatever else an inner life may instantiate.
During our last eighteen months or so, we can suppose that there may have been widespread retreat into the convenience, necessity, and solace that is available in this way of working. Or perhaps many taking renewed pleasure in a solitary act of putting our minds onto paper – an action that was among our earliest mediums, or rather, one of our first disciplines. "Hazard Pay" is unconcerned with whether drawing is identified as the primary practice of any of the participants. Rather, it looks for the underpinning of drawing, the basic need of our head, where our cognition unites with direct movement of our hands.
In addition to offering a satiating quantity of drawn brainwaves, and acknowledgment of the breadth of that undertaking, the exhibition also underscores a once-again confirmed truism: that drawing is good compensation, and both practitioner and viewer are being sustained.