Everyone is Welcome
April 4, 2018 @ 10:00 am

-

April 8, 2018 @ 5:00 pm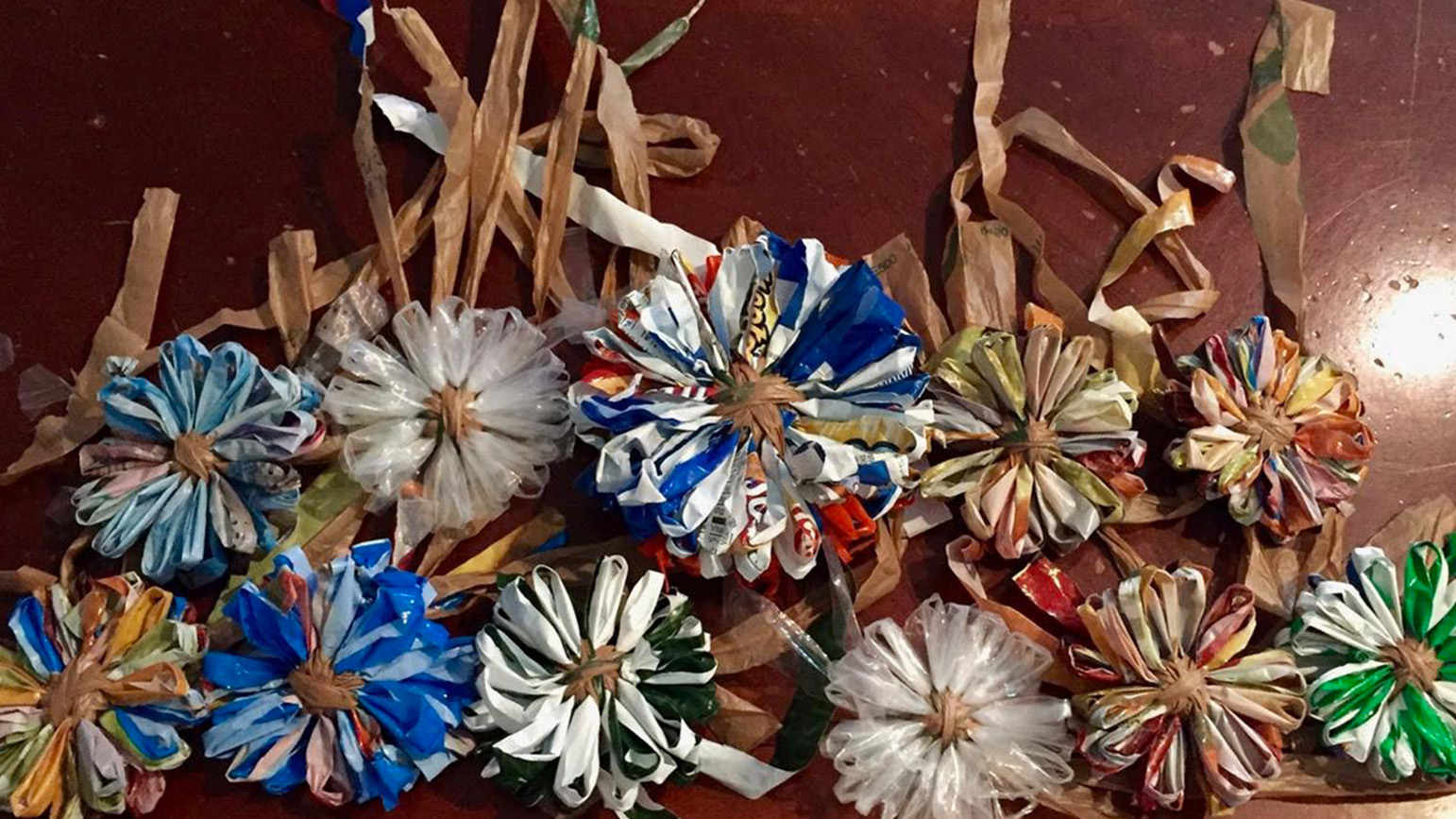 Exhibition Dates: Wednesday, April 4 – Sunday, April 8
Performance Showcase and Reception: Thursday, April 5, 6-9pm
"Everyone is Welcome – An Inclusive Sustainability Showcase" is an exhibition and performance showcase founded by CMU's Sustainability Weekend to provide a platform for creative and critical expression within the realm of sustainability with works themed around the environment, equity, justice, and more. This exhibition and showcase aims to bridge the campus-community divide, building relationships outside of our walls.
About Community Partners & Performances:
1Hood Media is a collective of socially conscious Hip Hop artists and activists, who believe that art is the best way to challenge inequity, raise awareness and unify humanity. We are young creatives who work in and with our community, telling our own stories, while partnering with those of like mind and vision.
Tribe Eternal Music Group: Tribe Eternal means family forever. It's the belief that, through unification, we can achieve both individual and collective goals and have a rippling effect through our community and the world. As a label we promote Artistry as a whole. Painters, graphic designers, fashion designers, musicians, poets, models, photographers, and videographers all have a seat at our table. The goal is to be organized and to become a force for the world that is currently driven solely by commercial artistry. Tribe Eternal Music Group is the new age Harlem Renaissance!
Redfishbowl is a collective of artists- Bringing the artistic community together one person at a time.
Additional Performances:
Theodore Teichman will perform "Traces of Fever Dream," music piece composed of samples from offshore oil rigs off the coast of Alaska and "in halting breaths," a performance piece with 3 violins which fixates on change.
Katherine Bussato will perform "Populuxe," short play about immigration, wealth disparity, American greed and prejudice.
Javier L.H. Gonzalez will present a spoken word performance.
Samaras (age 11) will give a recital of poem about sustainability.