Deborah Lee: Goodnight
March 2, 2018 @ 6:00 pm

-

March 4, 2018 @ 5:00 pm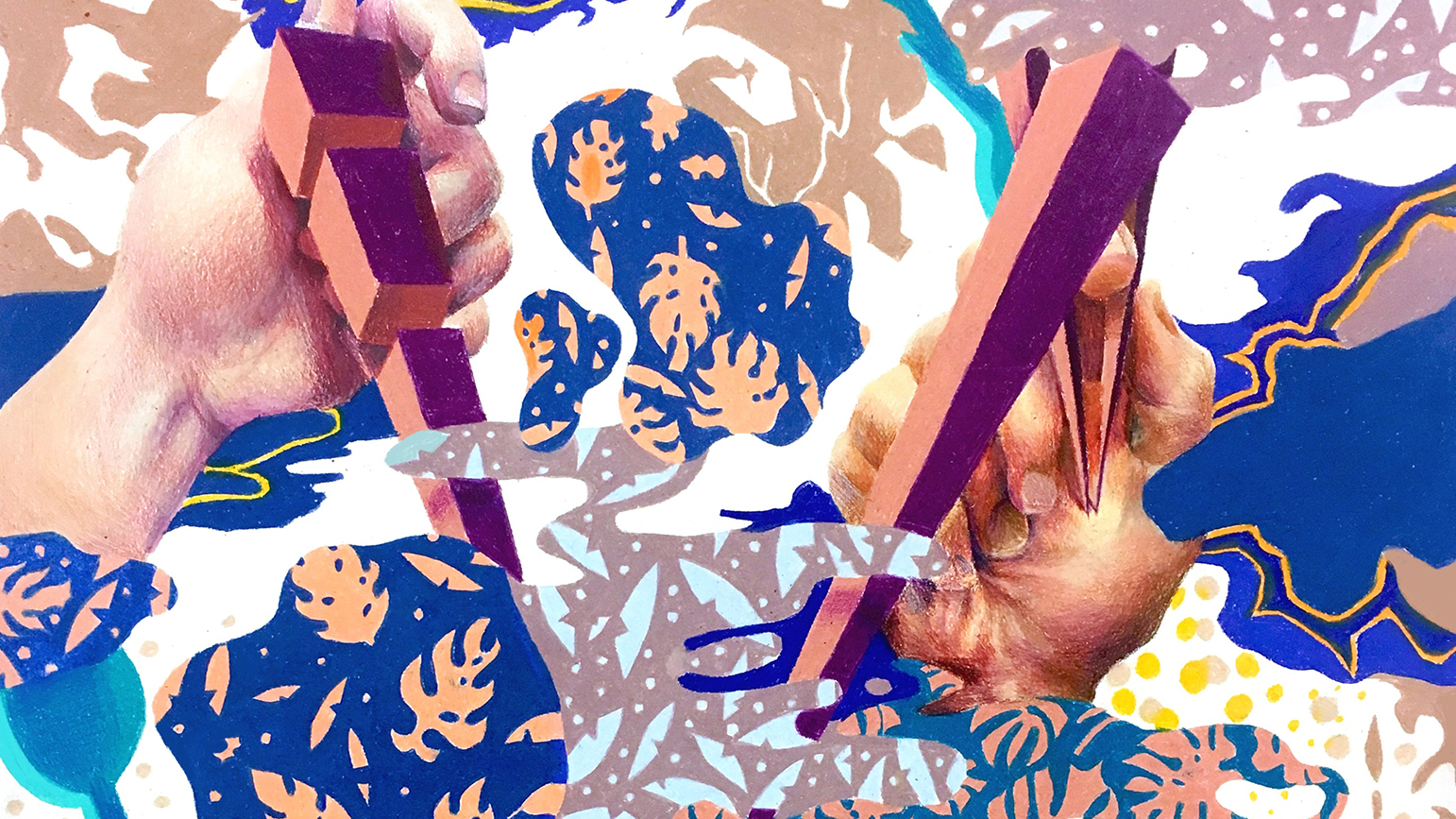 The Frame Gallery presents a solo exhibition by undergraduate senior Deborah Lee, opening March 2, 6-8pm.
Artist Statement:
In "Goodnight", I invite everyone into my progress of quieting my doubts as an illustrator.
I have been spending every moment outside of my classes drawing, researching, or networking into the editorial and publishing industry. Although I was still attending my interaction design courses, I began prioritizing and investing more into my artistic growth.
The early stages of my artistic growth began as side-drawings on the iPad, where I spent the majority of my class-time doing detailed linework and mock illustrations for existing editorials. Over time, I began having second-thoughts of my technical, traditional abilities as an artist and dove into analog, abstract work, using paint markers and graphite as my mediums. But as I switched from medium to medium, and as I became more and more motivated to build a career from my work, I realized that I am lucky to have been so indecisive with my approach. There is no need to strictly define myself as a digital, or colored pencil illustrator.