Laura Hudspith
Laura Hudspith's interdisciplinary work reflects an ongoing runimation into the relationship between chronic illness and feminist action. With a focus in autotheoretical methodologies, her work positions practice, performance, and product as indistinguishable elements that are equally personal and political in nature. Casting and capturing pieces of herself in poetic texts, sculpture and lens-based work, Hudspith enacts rituals of self-imposed objectification where the asomatous is somatically shed and agency reclaimed. Object and image compose self-referential installations, the same body castings, objects and textiles commingling as physical sculptures and photographic props.
Laura Hudspith is currently pursuing her MFA at Carnegie Mellon University through 2023, and has been awarded an Elizabeth Greenshields Foundation Grant (2020). Prior to moving to Pittsburgh, Laura was based in Toronto (Canada) for several years where the threads of her studio practice interlaced with curatorial work, artist mentorship, and rigorous social-environmental political activism.
Hudspith holds a BFA with distinction from Concordia University (Montreal), and was the recipient of the Irene F. Whittome Prize in Studio Arts. She has exhibited her work and participated in residencies in both Canada and the United States, notably with solo exhibitions at This Month Only, and Project Gallery, Toronto; and such residencies as the James Black Gallery, Vancouver; Wreck City, Calgary; and the Red Lodge Clay Center, Montana. Hudspith's work has received recognition from several Canadian granting bodies including the Toronto Arts Council, Canada Council for the Arts, and the Ontario Arts Council, and has been presented with a Visual Arts Mississauga Jurors' Award for her work 'Body Double', during the artist's first museum show at the Art Gallery of Mississauga in 2020.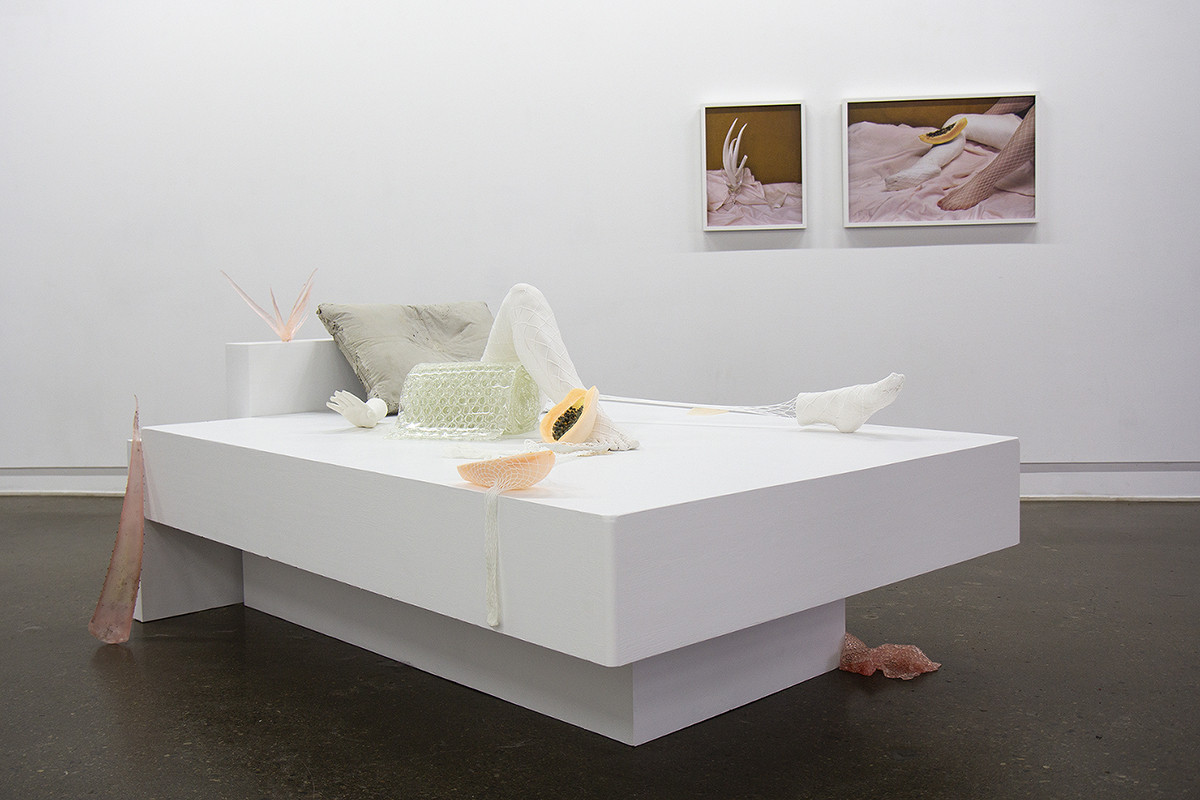 Back to MFA