Caroline Yoo
Born to Korean immigrants in Lawrence, Kansas and raised in Anglo-centric suburbs, Caroline Yoo's past informs her work exploring the boundaries between belonging, othering, and being.
TO BE
Using her body as vessel, she poses questions on larger topics of power structures and embedded cultural norms in relation to immigration, race, gender, and sexuality.
OTHERING IN BELONGING
By re-fabricating colonial and patriarchal narratives as well as archiving moments of the present, her works attempt to show an unabashed glimpse of what one version of diary, reality, and fantasy of an Asian-American, a Korean, a Korean-American woman can be.
TO BE
Unshackling, processing, and releasing. Yoo strives to level platforms, seeing hierarchy for equality, in an attempt to inch towards alternate societal norms, unbound by binaries.
BELONGING IN OTHERING
Yoo graduated Washington University in St. Louis with a BFA in Studio Art in 2017 and is based in Los Angeles, California. She is 1/7th of a whole in the performance artist collective HAN진 – seven Korean diaspora femme artists that focus on themes of the contemporary Korean body in context of spiritual and historical identities.
TO BE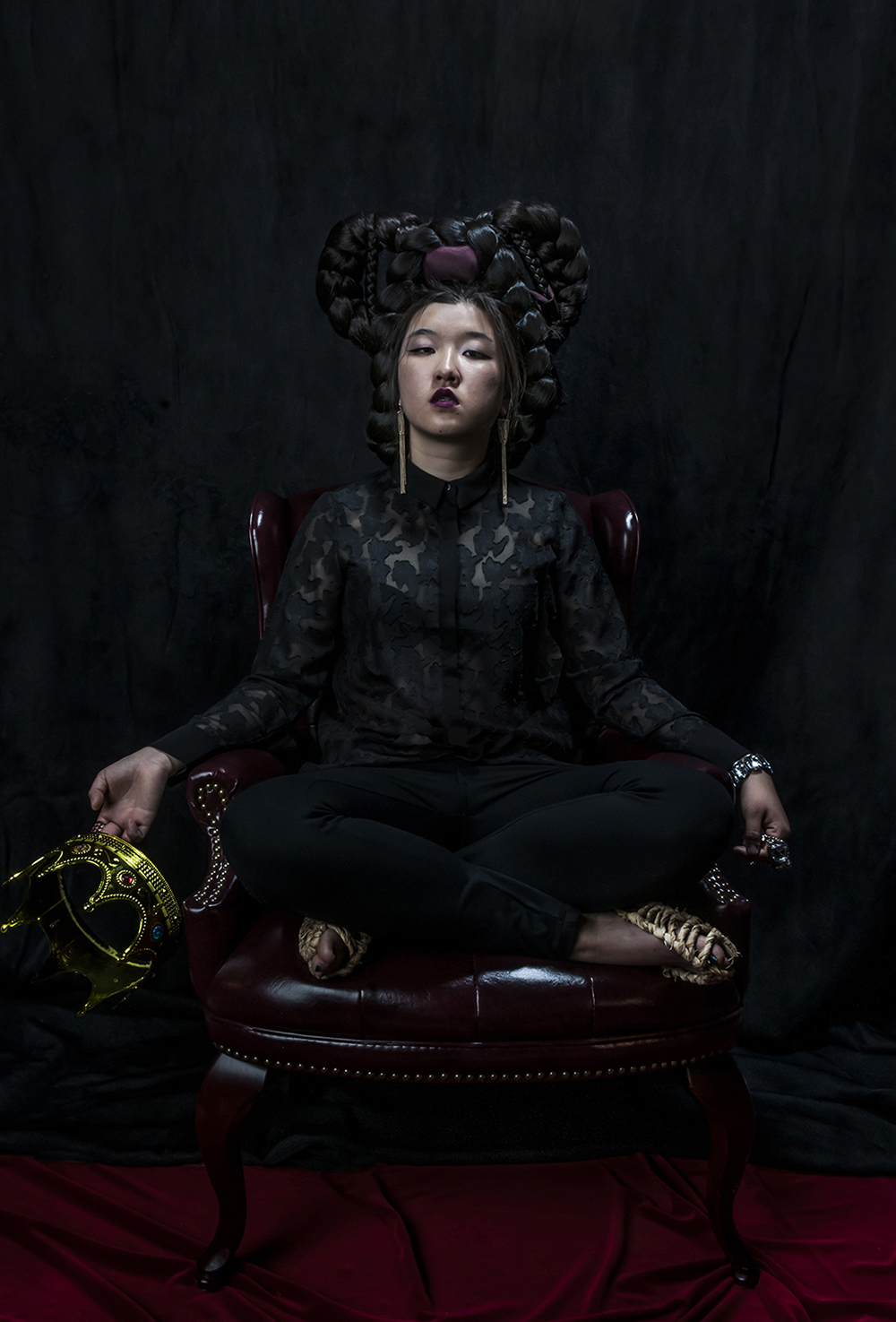 Back to MFA