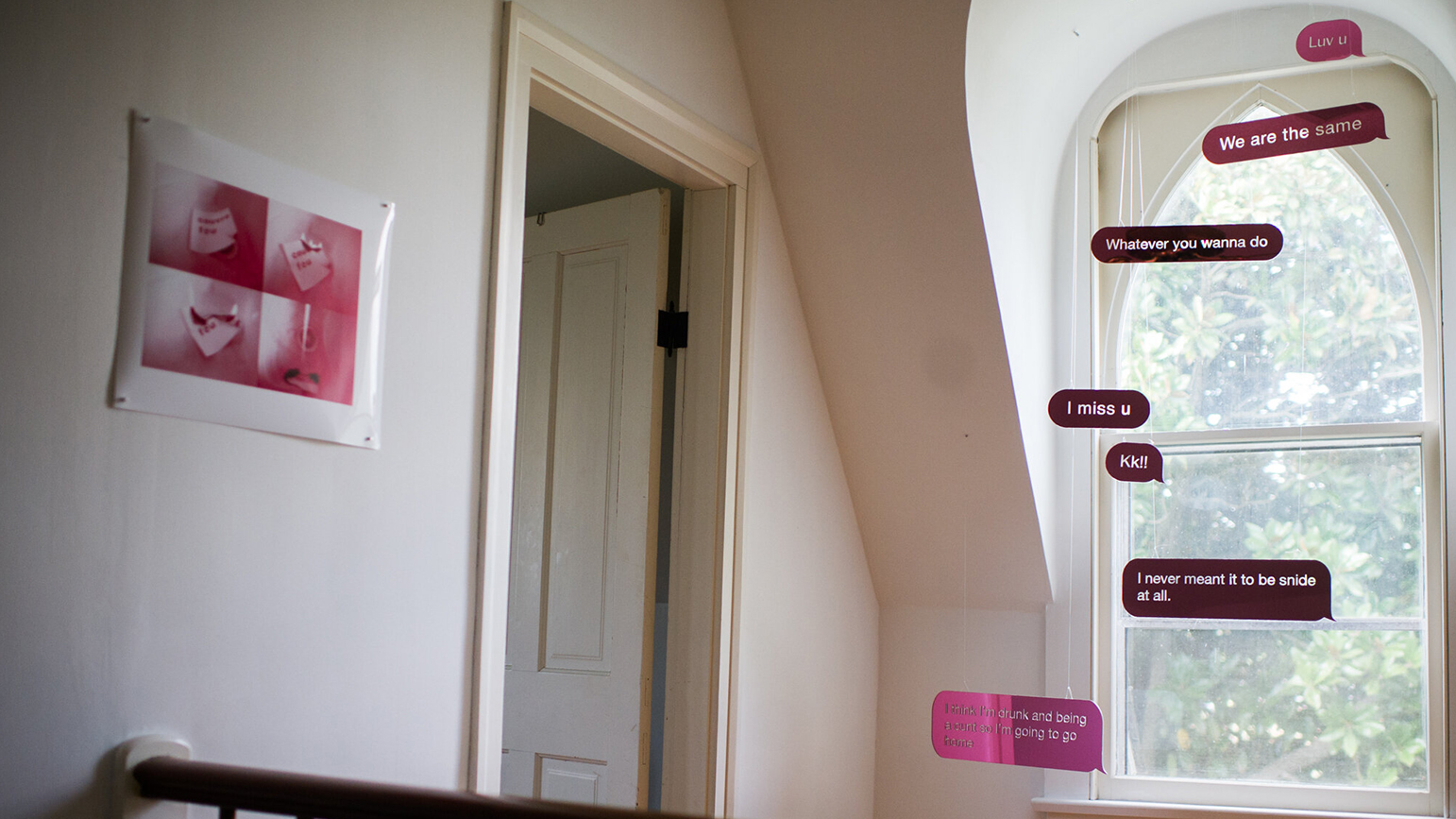 Rebecca Shapass' work "Gaslit" is part of the group exhibition "Spectrum" on view at Stay at Home Gallery and Residency in Paris, TN.
"Spectrum" is a group show of monochromatic work flowing from one color to the next in an experiential continuum of light. Shapass' work is a data-driven self-portrait in which she captures herself replying to texts from romantic partners who were gaslighting her.
The exhibition is curated by Kaylan Buteyn and Pam Marlene Taylor and features the work of Noelle Dederer, Rotem Reshet, Nicole Mazza, Emily Gaines Demsky, Deirdre Colyan Jones, Rora Blue, Melissa M Haims, NE Weaves, Shannon Lindsey, Amy Broderick, Molly McCracken, Lynne Smith, Natalie Harrison, Lina Tharsing, Emily Harris, Ashley Hamilton, Alicia Thompson, Monica Marshall, Virginia Griswold, Hannah Burnworth, Jill Lavetsky, Liberty Worth, Ann Cofta, Grace Summanen, Leah Waller, Julia Colette, Victoria Smits, Shaina Gates, Julia Koreman, Arielle Rebek, Bettina Harvey, Andrea Myers, Injoo Wang, Stefanie Hendra, Aynslee Smithee, Rebeca Shapass, Emery Tillman, Catherine Guy, Caroline Kelly, Emily Gibbons, Michelle Randall, Danielle Winger, Jackie Bell Johnson, Amanda Brazier, Suzanna Scott, and Nicole Condon.