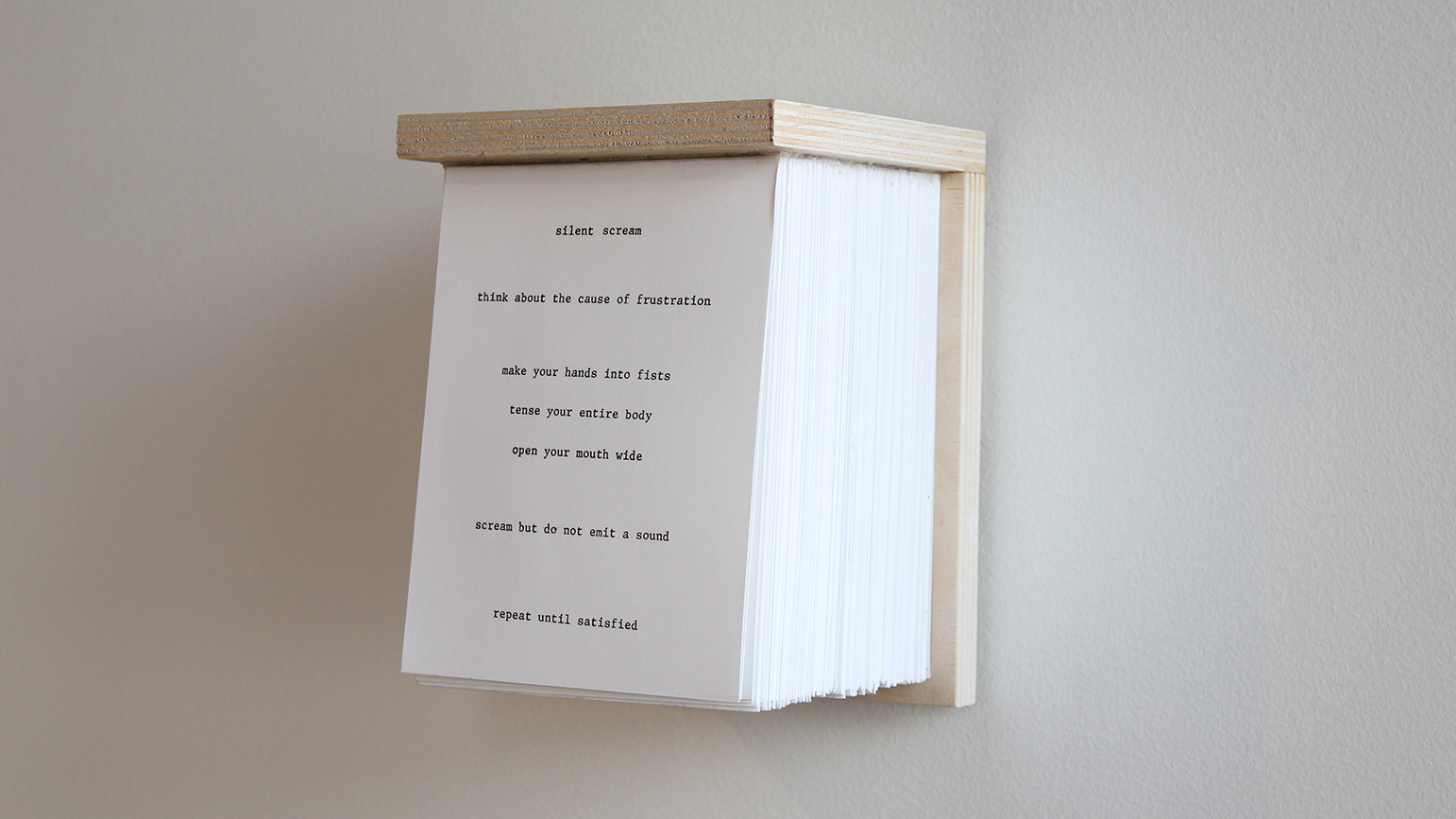 Rebecca Shapass' work "silent scream (coping methods from my matriarch)" is on view in the group exhibition "Anywhere But Here" curated by Slow Burn NYC and The Canvas Bowery. The exhibition is on view through April 26 at 250 Bowery.
"silent scream" consists of 365 risograph prints presented as tear-off, take-away texts. The text is comprised of instructions for coping that were given to Shapass by her grandmother when she was a young girl. She has always found the instructions ironic, as the action is a sort of contained release, an expression that is, nonetheless, repressed. Despite this paradox, she has found that performing the silent scream creates a private space of catharsis in times when she has needed it most. This work extend these instructions as an invitation to others, an offering for release and healing.
"Anywhere But Here" explores the theme of escapism and the vehicles used to achieve detachment, relief and fantasy, specifically through the lens of distancing from or transforming reality. With the uncertainty of life during COVID-19, there is a lack of daily consolation, creating a strong urge to escape. This group exhibition is one of many ways in which we can acknowledge our current cultural state and arguably, our unified societal coping mechanisms.