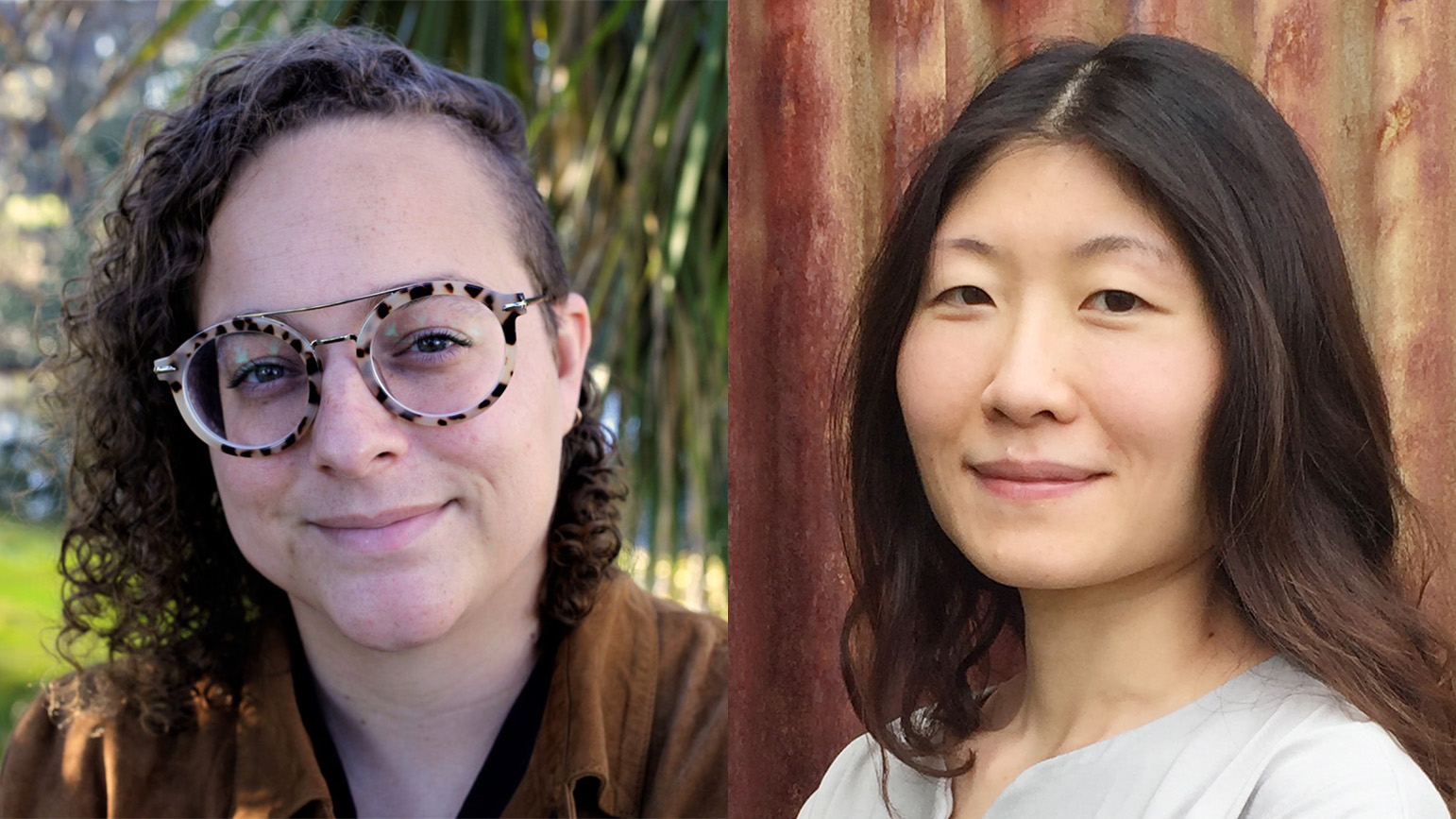 The School of Art is pleased to announce the appointment of Britt Ransom as Associate Professor and Ling-lin Ku as Assistant Professor, both in the area of Sculpture.
Britt Ransom's art practice examines the relationships between humans, animals, and the environment by capturing and transforming micro-ecosystems within the natural world through the use of various digital technologies. Her work transforms both data, through multiple levels of software mediation, as well as physical materials, through digital fabrication processes such as 3D scanning, 3D printing, laser cutting, and CNC Milling. The resulting sculptures and installations offer a multifaceted examination of humanity's contributions to a rapidly changing planet and our role as the largest and most complex pest-network on earth.
Ransom's work has been exhibited across the country and around the world, including recent presentations at The Schering Stiftung Foundation in Berlin, Germany and at Honor Fraser Gallery in Los Angeles. She is the recipient of many residencies and fellowships, including the Joan Mitchell Center Residency and the ZERO1 American Arts Incubator cultural exchange. A direct descendent of social rights activist Reverdy C. Ransom, she currently serves on the Board of Directors for the Emma S. and Reverdy C. Ransom Foundation.
Ransom joins CMU from California State University Long Beach where she is an Associate Professor and previously served as an Associate Director of the School of Art and as the Program Head of Sculpture/4D. She received her BFA from The Ohio State University in Art and Technology and her MFA from the University of Illinois at Chicago in Electronic Visualization / New Media.
"Britt harnesses the power of emergent technologies and digital fabrication to probe fundamental questions about our relationship to the natural world. Her work astutely draws our attention to how humans are radically changing the natural environment resulting in the climate crisis and other ecological catastrophes," said Head of School Charlie White. "Britt also has an impressive track record in the classroom, bringing over ten years of teaching experience with her to CMU. Within our community, she will challenge our students to use both digital and traditional tools in inventive ways in order to uncover new modes of art making."
Ling-lin Ku's work upends our relationship to the known through playful reconfiguration and recontextualization of quotidian objects—including food, body parts, and commercial products. Through the use of digital data and tangible materials transformed through digital fabrication, she shifts proximity, scale, texture, display structures, and material, creating new ways to understand objecthood and how objects shape our social relationships and sense of identity.
Ku's work has been exhibited both in the U.S. and internationally including in solo presentations at the Umlauf Sculpture Garden and Museum in Austin, TX; the 18th Street Arts Center in Santa Monica, CA; and at Wayfarers Gallery in Brooklyn, NY. She has been in residence at the International Studio and Curatorial Program (ISCP) in Brooklyn; Summer Academy of Salzburg, Austria; and at the Helene Wurlitzer Foundation in New Mexico; among others. She received her MFA from University of Texas at Austin and BFA from Virginia Commonwealth University. In addition, Ku has a background in music and law and holds a Law degree in Taiwan.
"Through uncanny and often humorous use of everyday objects, Ling-lin's work opens new avenues for us to see how we relate to the things that make up our lives. At turns playful and unnerving, her sculptures force us to confront the role objects play in how we relate to one another and how we define ourselves," said White. "As a professor, she will challenge our students to think critically about how sculpture can offer new ways of seeing our everyday experiences."