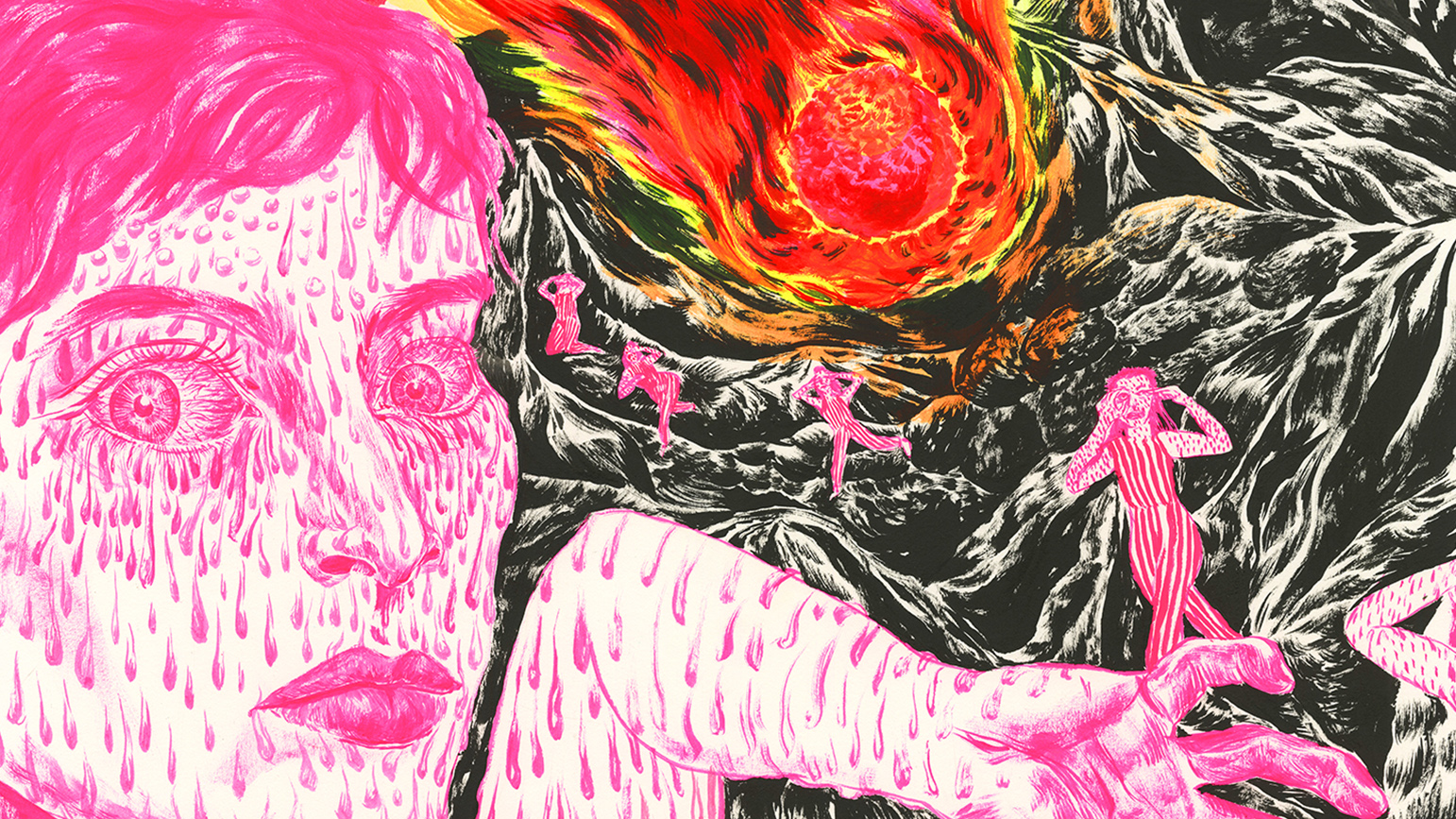 "Literally So Hot," a solo exhibition by Rosabel Rosalind MFA '23, consists of 20 works that collectively illustrate a vivid and melodramatic apocalyptic landscape. This world is informed by biblical mythology, conspiracy theory, pulp illustration, the climate crisis, and the artist's identity as a born and bred San Fernando Valley girl.
The exhibition is on view September 2-24 at the Pittsburgh Creative Corp Gallery. A reception and artist talk will take place on September 9 from 5:30-7:30 PM.
Featuring Jewish Space Lasers, mile-long traffic jams, the biblical miracle of manna, ant infestations, and exactly 33 frogs, "Literally So Hot" imagines the artist's own sublime dystopia. The panorama situates environmental threat in the same reality as theological salvation narratives, extremist conspiracy theories, and contemporary disaster movies; all of which utilize sensationalism to convey an otherworldly intervention. Contending with both the rise of mainstream conspiracy and an impending sixth extinction, this visual story presents an alternative world in which both real news and fake news coexist in an absurd universe beyond the earthly realm, yet seemingly in a not so distant future.