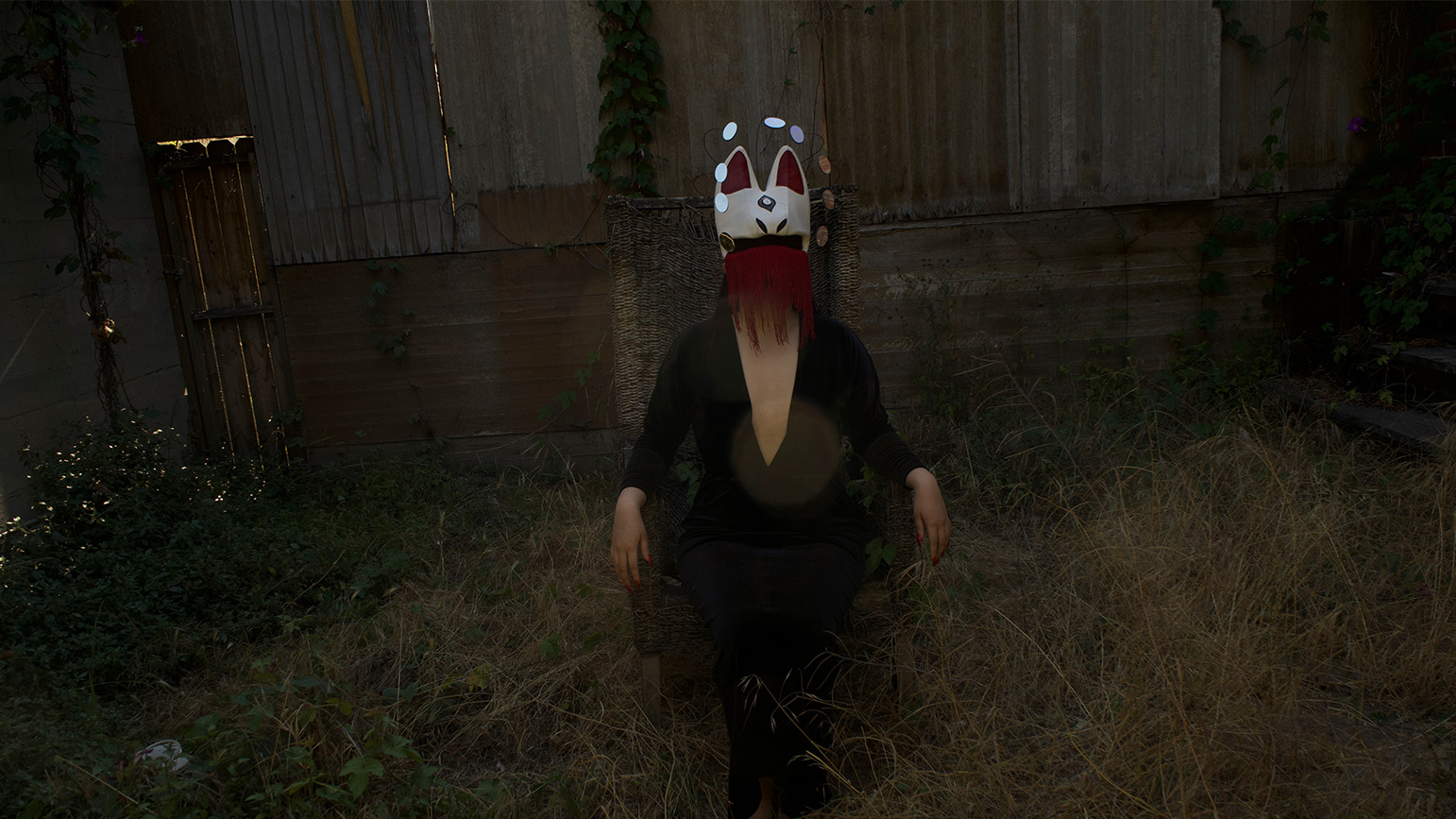 Caroline Yoo screens her work "Man-Eater | 남자 잡아 먹는 여우", a collaboration with Kayla Tange, in the L.A. Mise-en-scène Video Art Festival, an online exhibition featuring experimental video art works curated by the producers of L.A. Art Documents, Jason Jenn and Vojislav Radovanović. The festival runs September 1-20.
The title and conceit of the show uses the film industry and its terminology "mise-en-scène" to create a cohesive through line for the varied works. Mise-en-scène is a film-making term that translates originally from French to "placing on stage". It is used academically to describe the arrangement of everything that appears in the framing of the camera – actors, lighting, décor, props, costumes. Together these elements convey the important visual storytelling aspects of cinema.
The theme of 2020's festival is "Tarot" and each week a new program consisting of around 10 video art pieces will be presented as a Reading, with the videos representing the cards in a classic tarot spread.
"Man-Eater | 남자 잡아 먹는 여우" explores who has the power to record and document history. Caroline Yoo and Kayla Tange re-write and re-perform the narrative of the Gumhio, a 9 tailed female fox in Korean mythology. The fabled fox eats only male hearts and livers to survive and has been historically been portrayed as the monster under the bed—a female demon, boys should watch out for. This historical fantasy has always been told from the male perspective, never from a female encounter or the Guhmio's. In an attempt to reclaim, the story is finally told in the perspective of the fox rather than patriarchal perspectives.