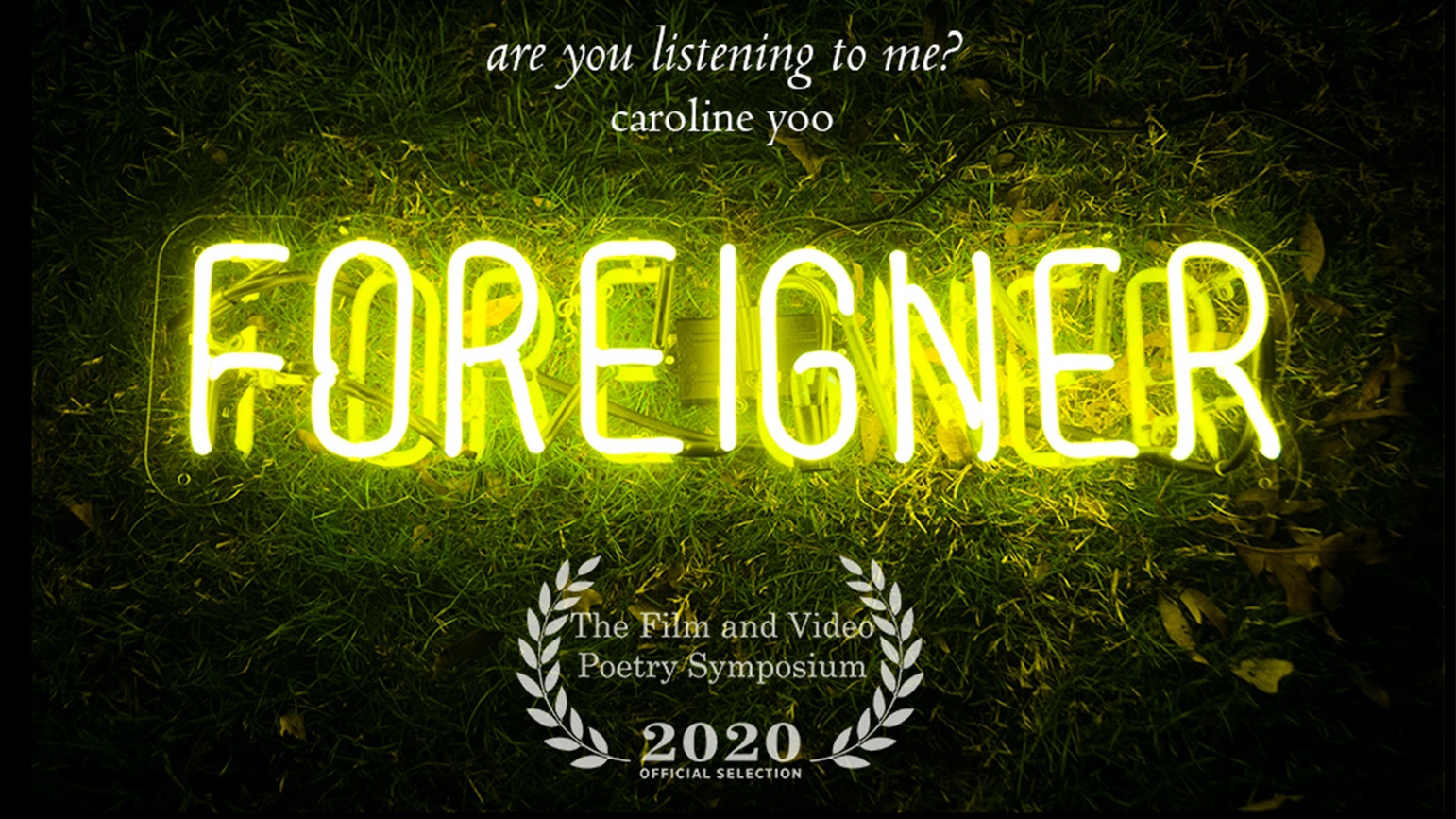 Caroline Yoo MFA '23 will screen her work "are you listening to me?" in the 2020 Film and Video Poetry Symposium, taking place in Los Angeles November 12 through January 2. The festival has programmed over 100 films from more than 20 countries, 80 of which will be presented in an outdoor cinema. Their platform has also curated 5 media installations that will be available to the public on an appointment only basis.
The Film and Video Poetry Society will also screen work online on their website beginning November 12 through December 31. Through this live video feed, viewers will experience a special selection of films programmed for an international online screening experience.
"are you listening to me?" is a short film exploring how in current-day Western empires, stereotypes and conceived perceptions control how certain bodies of people are regarded, in this case, Asians or Asian-Americans.