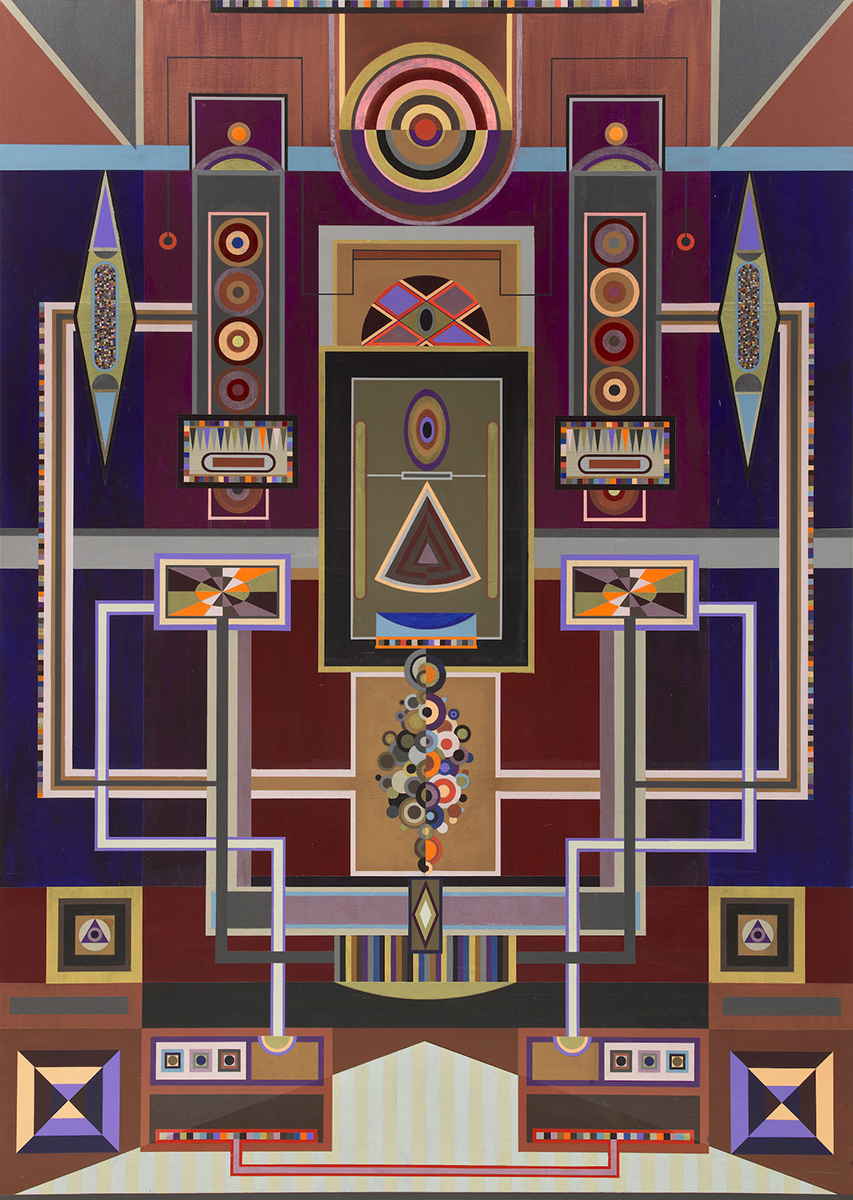 The major Mexican gallery Galería RGR now representes Hilma's Ghost, a feminist art collective co-founded by Professor Sharmistha Ray and Dannielle Tegeder. Hilma's Ghost is included in the group exhibition "Spiritual Abstractions," on view at the gallery from September 21 through November 18.
The gothic thriller film "Personal Shopper" (2016) by French filmmaker Olivier Assayas, is the starting point for this exhibition that brings together works by women artists of different generations and backgrounds, trans people and fluid identity: Tania Candiani (Mexico, 1976), Hilma's Ghost (Brooklyn, 2020), Kati Horna (Budapest, 1912- Mexico, 2000), Magali Lara (Mexico, 1956), France Lise McGurn (Glasgow, 1983), Vibe Overgaard and Salmo Suyo (Huancayo, 1989).
The main character of Assayas' film, Mauren Cartwright (Kristen Stewart), embodies the grace and fatality of art and magic projected through psychic attributes assigned to women, such as clairvoyance and intuition. The film also portrays the rapid and inscrutable process of transformation in our times regarding notions of gender and the rise of non-rational thinking promoted by social networks.
The pieces gathered in this exhibition explore from different perspectives how women's struggles affect and matter to the immediate political future of humanity. On the other hand, Assayas' suggestive yet problematic piece of contemporary filmic fiction serves as a pretext to bring together new methodologies and formal strategies deployed by women artists that are to some extent tied to historical spiritual abstraction, which is explicitly invoked by the feminist collective Hilma's Ghost, represented by Galería RGR.