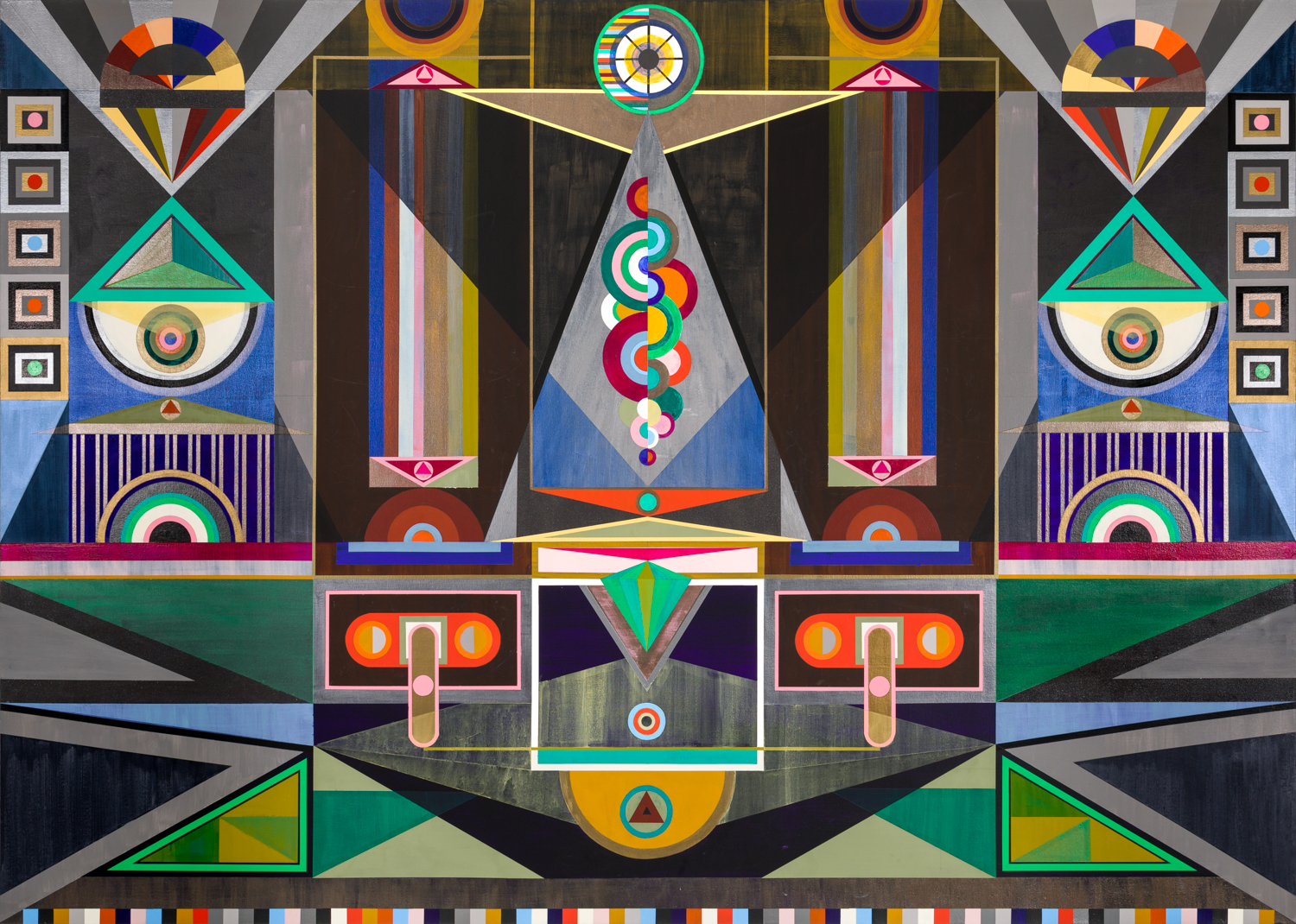 Hilma's Ghost, a feminist art collective co-founded by Professor Sharmistha Ray and Dannielle Tegeder, had work included in "Schema: World as Diagram," on view at Marlborough Gallery in New York May 11 through August 11. The exhibition was born out of a project proposed by Raphael Rubinstein and Heather Bause Rubinstein in early 2022. Occupying two floors of the gallery, the exhibition brought together over 50 artists whose works engage in diagrammatic ways of thinking.
Diagrams have permeated human civilization, providing indispensable visual tools for every conceivable endeavor. But while diagrammatic designs have been central to many artistic traditions around the globe, it was not until the beginning of the twentieth century that diagrams began to proliferate in Western Art, catalyzed by artists such as Marcel Duchamp, Francis Picabia, and Hilma af Klint. Since then, countless artists have turned to the diagrammatic, which has played a significant role in Conceptual Art, theoretically oriented abstraction, and spiritual investigation. For many artists in this exhibition, the diagram allows for a synthetization of highly structured and codified visual information and offers a solution to the abstraction/figuration binary.
A fully-illustrated catalog, with an essay by Raphael Rubinstein, accompanies the exhibition.
Hilma's Ghost's work was featured in positive reviews of the exhibition in The New York Times and in Artnet News.