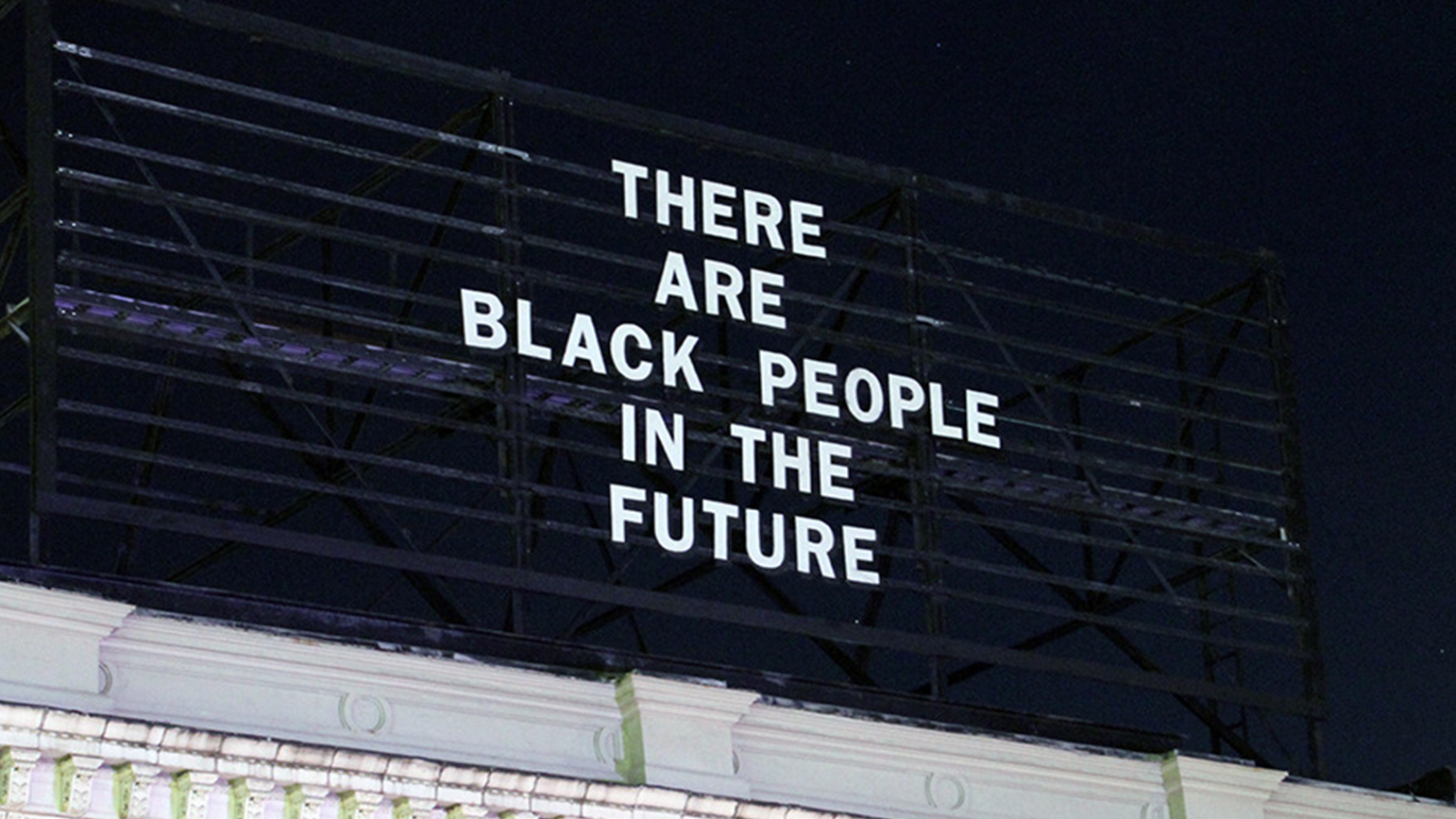 Adjunct Professor Alisha Wormsley will take part in a public discussion regarding the landlord's recent removal of her text "There are Black People in the Future" from The Last Billboard. The Last Billboard, founded and curated by MFA Program Director and Associate Professor Jon Rubin, is a 36 foot long billboard in East Liberty that invites a different artist to use it each month.
To read Alisha Wormsley's public statement click here.
To read Jon Rubin's public statement click here.
Event details:
Wednesday, April 18 at 4:00pm
Kelly Strayhorn Theater
5941 Penn Avenue in Pittsburgh
Event announcement and RSVP