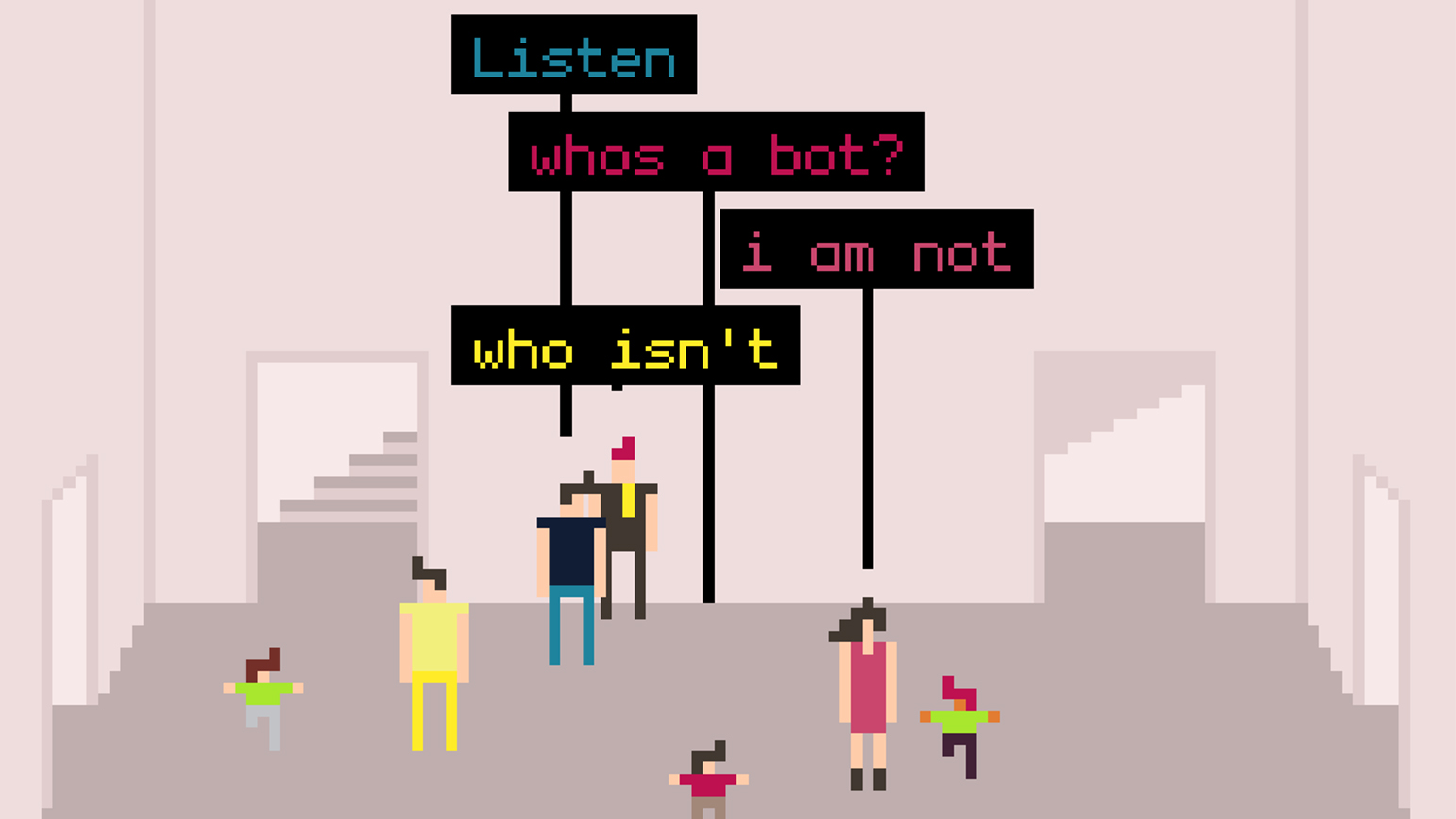 Professor Paolo Pedercini will give virtual talks for the PLAY20, a gaming festival organized out of Hamburg, Germany; the Manchester International Festival, an international festival for performing arts, visual arts,and popular culture; and for Mackenzie Art Gallery, an art museum in Regina, Canada.
PLAY20
Thursday, November 5
Pedercini's talk for the PLAY20, titled "Games Without Players" looks at the saturation of the games market, which threatens the financial sustainability of all game makers. This scenario, often dubbed as the Indiepocalypse, offers opportunities to reimagine what games are, and what role they have in society. Perhaps we can liberate games from the burden of play. During the talk spectators will get to try an upcoming multiplayer experiment by Molleindustria.
Manchester International Festival
Thursday, November 12
As part of the panel "Show and Tell: Imagined Realities," Pedercini will give a talk on LikeLike Online, his project featuring independent gaming and playable arts. All artists in the series will present their work that aims to blur the real with the digital.
Talk for Mackenzie Art Gallery
Thursday, November 19
Pedercini's talk for Mackenzie Art Gallery will be the first in the museum's series about the dissolution of Adobe Flash and digital art archiving. The talk is presented in partnership with Neutral Ground Artist Run Centre.