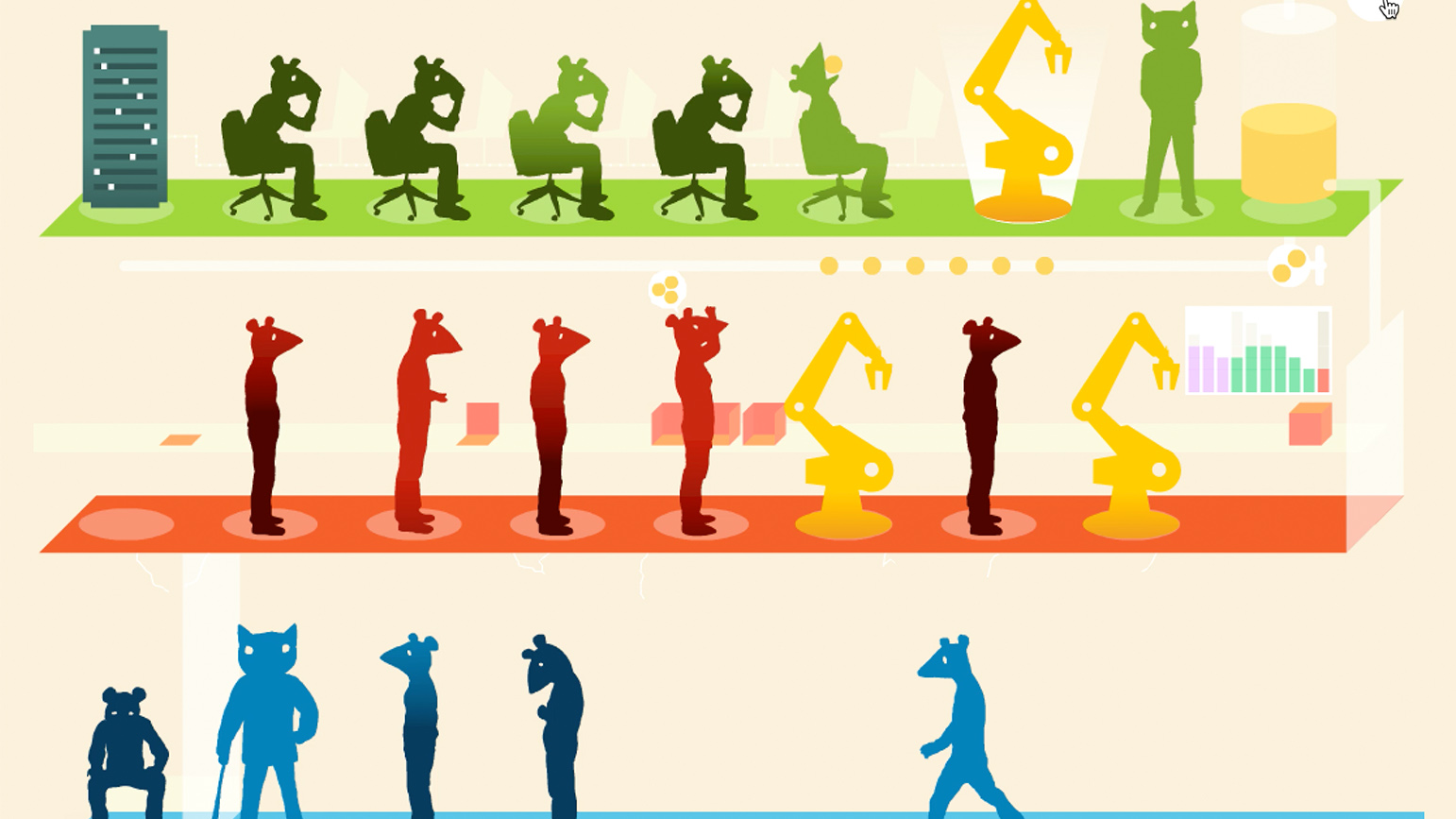 Professor Paolo Pedercini's game "To Build a Better Mousetrap" is included in Video games. The two sides of the screen" at the Espacio Fundación Telefónica in Madrid, Spain. The exhibition is on view September 25 through January 12, 2020.
In less than 50 years, video games have expanded their limits both on and off the screen, generating a major impact on culture and society and becoming a driving force for scientific and technological change. The exhibition "Video games. The two sides of the screen" shows the vast territory that video games have generated, shifting borders with other areas, technologies and ways of life.
This exhibition aims to identify these ruptures and advances from both sides of the screen. From the inside there is both technological production that has been the spearhead of innovation, as well as the creative processes of graphic design, narrative, mechanics, music, dubbing, etc., which give new forms and experiences to the game. And, from off the screen, its presence is found in the social, scientific, and artistic spheres.
The exhibition invites visitors on a journey in which they will be able to understand how a video game is made and how it relates to cinema, music and other arts. They will also discover things they may never have imagined, such as the economic and employment implications of the video game industry, its ability to generate collective knowledge, its socio-cultural implications, its more artistic side, and even the ways in which video games generate new forms of scientific research.
The exhibition also seeks to identify some of the most significant issues of the medium, in order to generate a space that reflects on questions such as: What is the relationship between the physical and the virtual world in the field of video games? What impact do they have on our brains? What new forms of identity, leisure and community are they facilitating? Is it an artistic expression?