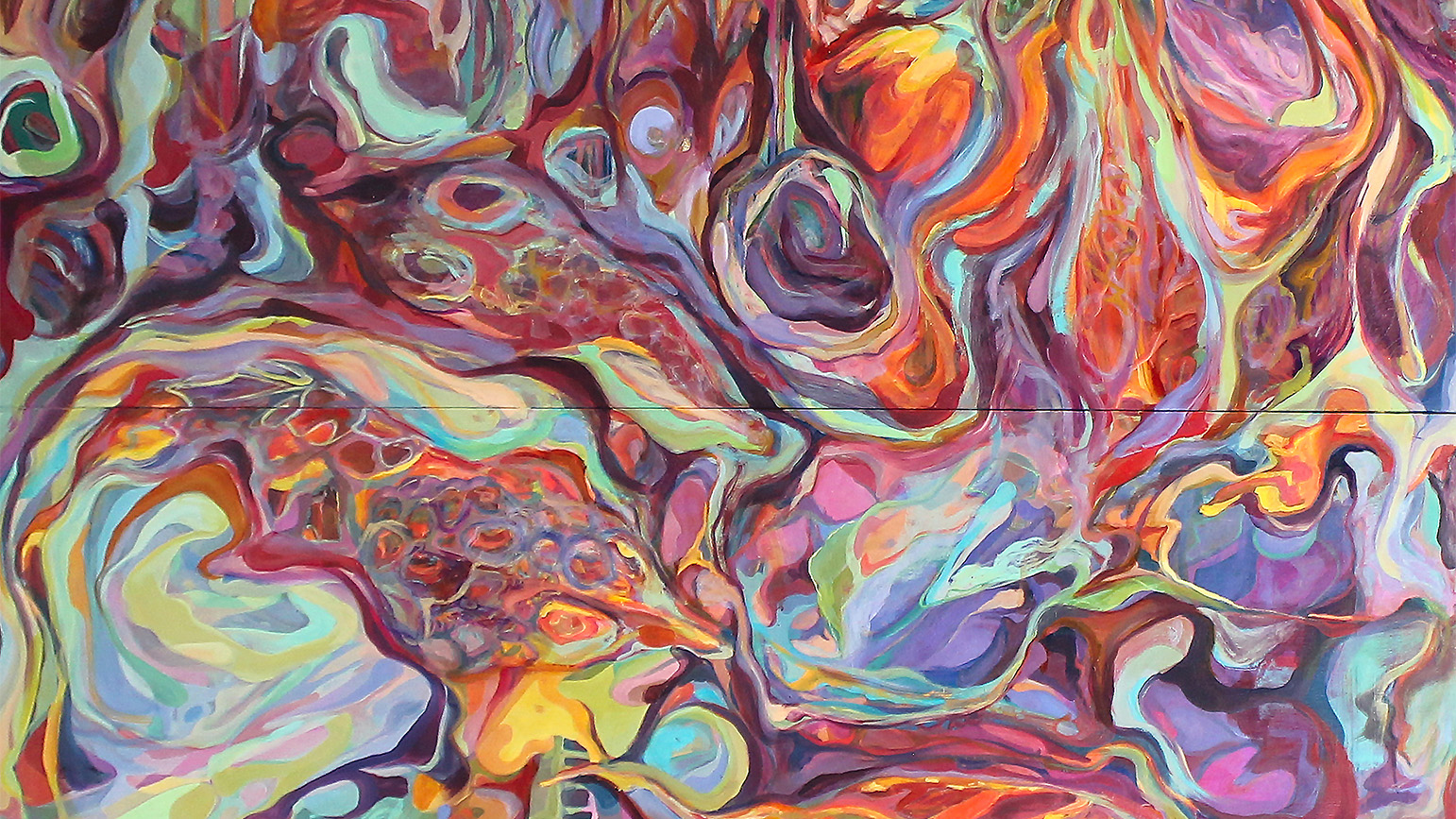 Professor Kristen Letts Kovak's work "Primordial Soup" is included in the exhibition "Balanced Response" at Robert Morris University's Media Arts Gallery. The show, curated by Andrew Y. Ames and Christine Holtz, in on view January 17 through March 17.
"During a time of extremes—weather, politics, anxieties, etc.—we'd like to see artists' own creative response to what is going on in their world," said jurors Andrew Y. Ames and Christine Holtz.
Kovak's work is from her series "Monstrous Sentiment," which is influenced by her interest in Gothic fiction. Her paintings are reflections on the progression of these stories from ignorance, to terror, to hope, ultimately arriving at an exhausted state of wisdom and humility.