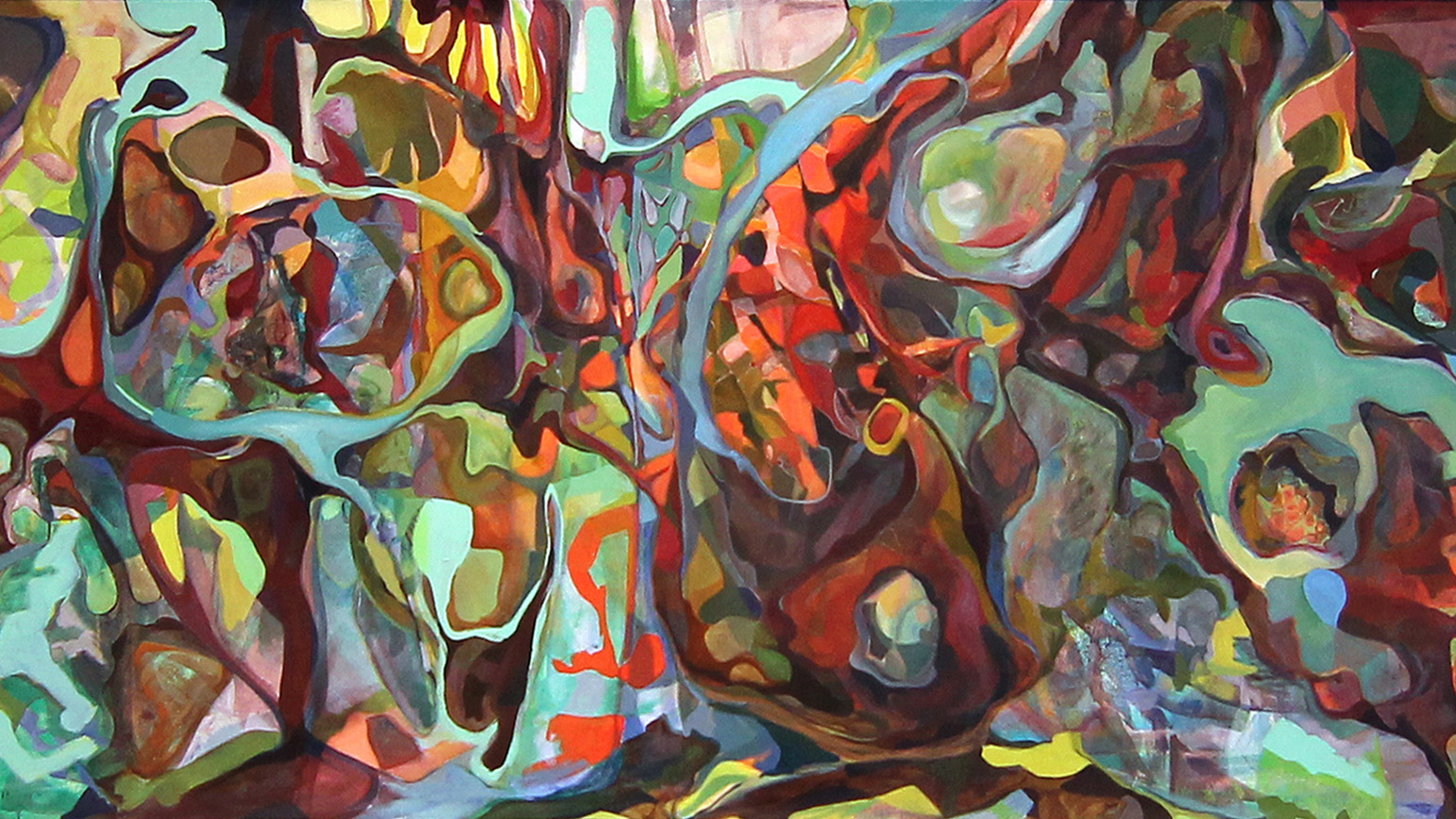 Professor Kristen Letts Kovak curated the three person exhibition "Trumpet to the Tulips," featuring independent and collaborative works by Kovak, Sarah Jacobs, and Katherine Tzu-Lan Mann. The exhibition is on view at SPACE in Pittsburgh November 15, 2019 through March 15, 2020.
Curator Statement:
"Every once in a while one should do a crazy experiment, like blowing the trumpet to the tulips every morning for a month. Probably nothing would happen, but what if it did?" –George Darwin
The first night that I met Katherine and Sarah, the idea for "Trumpet to the Tulips" was born. We immediately discovered commonalities among our painting practices. We each systematically established patterns, with the end goal of later negating them, and approached experimentation quite methodically. Yet, we also shared a desire to be more adaptive in our approaches. So, we formulated a game to disrupt our existing strategies. We decided to each create one new work that combined elements of the other artists' paintings . . . probably nothing would happen, but what if it did?.
The paintings in this exhibition are a combination of our independent and collective voices. There are paintings created before our first meeting, artworks produced in response to the game, and collaborative paintings shipped between cities where we worked directly on top of each other's marks. Additionally, there are a large number of works created within the last year that reflect how each of our painting practices has shifted as a result of our collaboration. We each blew our trumpets in counterpoint and a collective melody emerged.
-Professor Kristen Letts Kovak