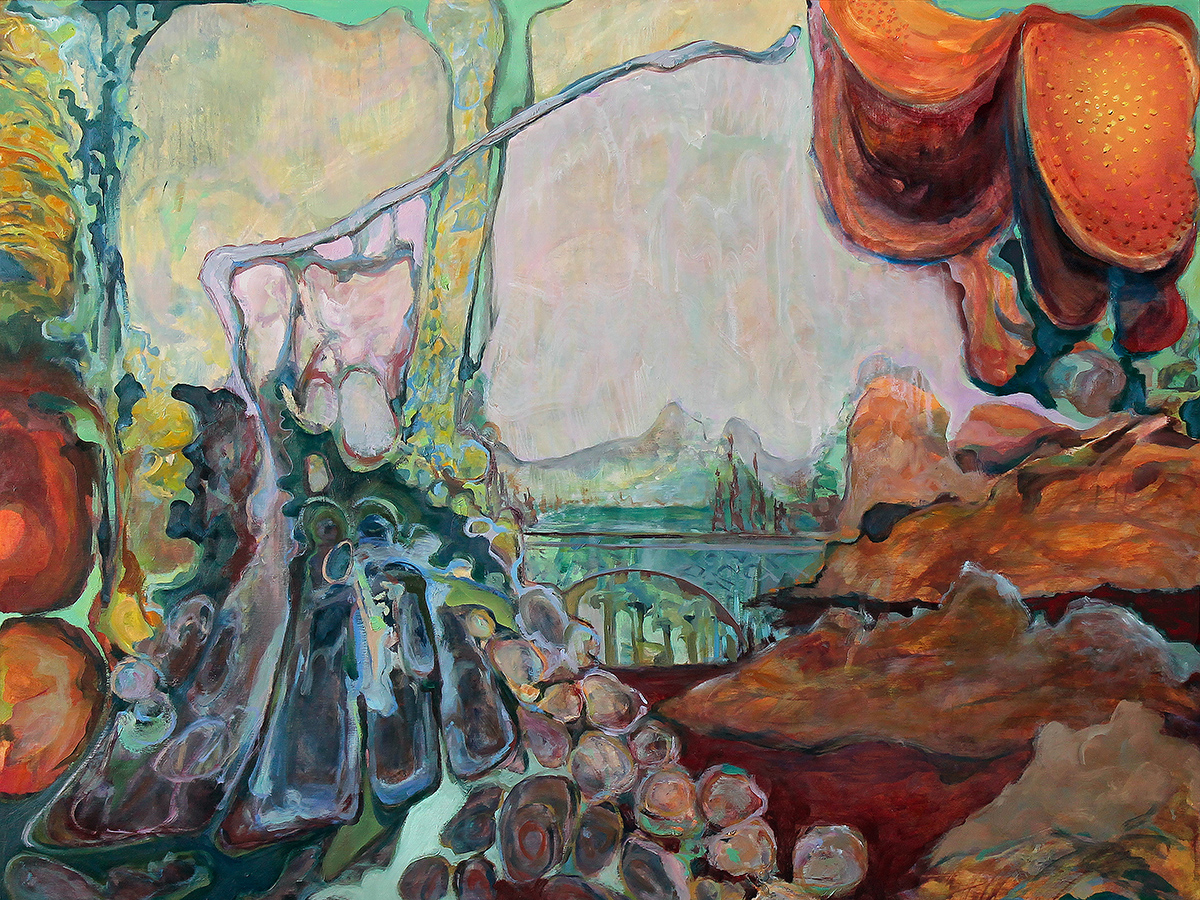 Professor Kristen Kovak's work is included in the exhibition "Fluid," on view at the First National Bank Exhibition Hall in Sewickley, PA, from November 17 through January 6.
Questioning, learning, growing, and adapting are all parts of life. The world is constantly changing, in both a physical and metaphysical manner. Learning to navigate our changing world requires a fluid state of mind, as moving with the changes is the one way in which we can flourish as individuals.
Asking questions about social relationships, personal identity, the familiar versus unfamiliar, and the past versus the present, artists in "Fluid" express the ways in which they confront the changes and challenges around them. While life may always pose a number of questions and never reach a state of stillness, being flexible to change and moving with the flow ensures a life filled to the brim with new opportunities for growth.