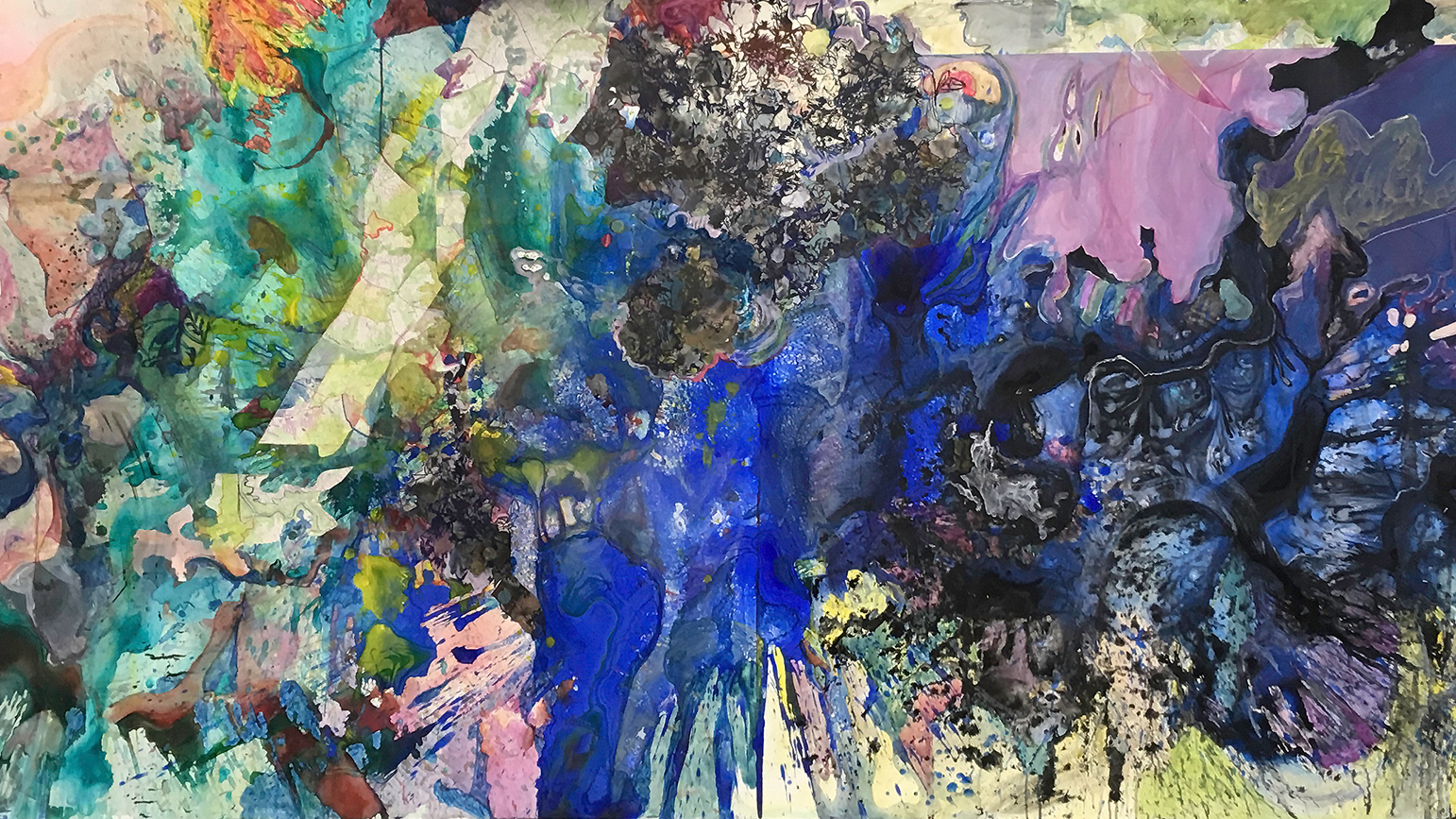 "Dinosaur in the Dollhouse" is a collaborative exhibition of the paintings of artists Professor Kristen Letts Kovak, Sarah Jacobs, and Katherine Tzu-Lan Mann. The exhibition is on view January 31 through April 19 at the Carlow University Art Gallery.
The artists' practices each carry on the torch of tradition but are equally footed in legacy and possibility. Once established, their patterns are broken, and unpredictable references are allotted space within their images. Yet, they consciously don't throw out the baby with the bathwater in favor of radical new practices. These three artists add the new to the old, not to replace it, but to change its context.
"Dinosaur in the Dollhouse" includes one painting by each artist that is already completed, as well as a second painting that has been influenced by the paintings being exhibited by the other two artists. The three artists will then collaborate on a painting that will be on display in the gallery and finished by the end of the semester.
The title of the exhibit comes from Timothy App, a painting mentor to all three artists, who would tell the story to his students about watching his granddaughter play with her dollhouse. She noticed a toy dinosaur next to her, picked it up, and put it in the dollhouse. She continued to play with the dollhouse for a while and then finally decided to remove the dinosaur from the dollhouse. App would use the story as a metaphor for what painters do with images.