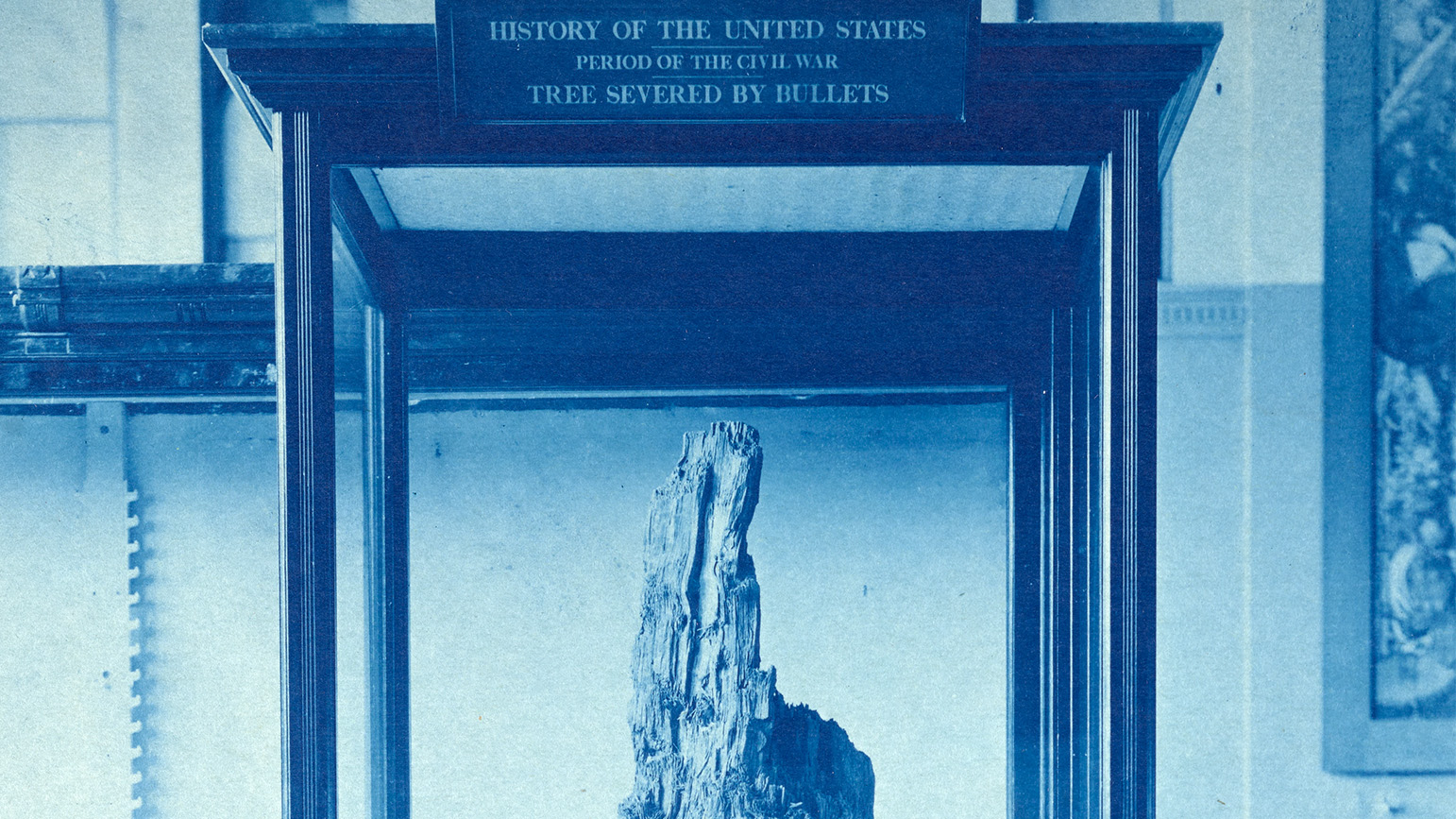 Professor Jon Rubin's work "History of the United Sates: Tree Severed by Bullets" is part of the inaugural exhibition of Gallery Closed, a new project space in Pittsburgh run by artists Phillip Andrew Lewis and Lenka Clayton.
Over the course of a year, 27 artists are invited to visually interpret a different word(s) from the Historic Site plaque, a site-specific work by Lewis and Clayton that celebrates 600 million years of history of the site. Each artist contributes a single image prompted by the word they are given. The images are printed and hung in the left-hand window of Gallery Closed. Every two weeks the image is shifted to the right-hand window — displacing what was previously there — and a new image by a different artist appears in the left. In this way, 27 unique artworks slowly rotate through the gallery in changing pairs, chronologically illustrating the historical narrative of the location itself.
Rubin's work responds to "Land Lifted" and is on view September 19 through October 15.
This exhibition presents a plurality of voices engaged in an abstract and poetic play that collectively challenge the traditional authority of a singular historical narrative.