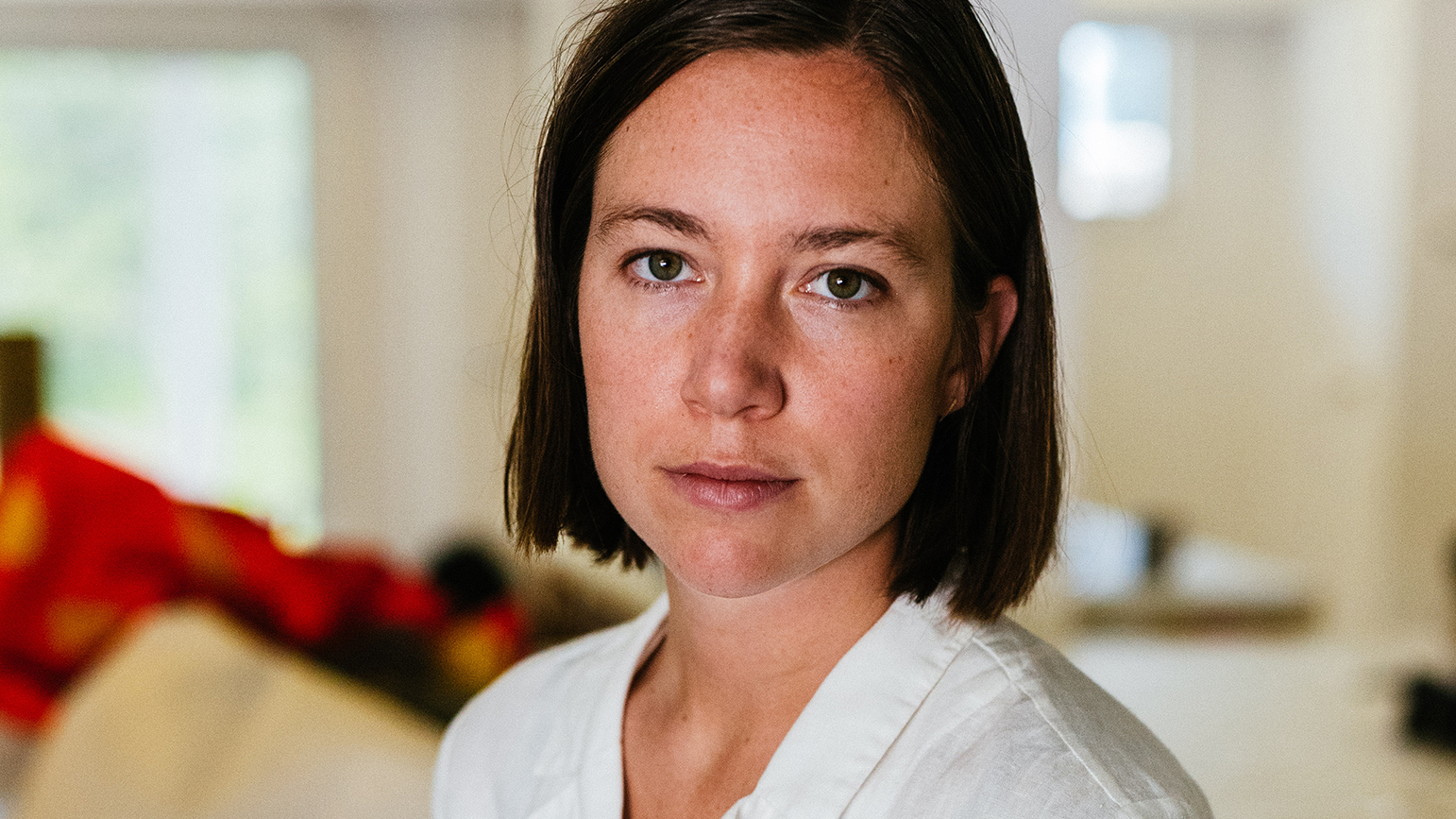 The School of Art is pleased to announce the appointment of Isla Hansen as Assistant Professor of Art in the area of Sculpture, Installation, and Site-Work. Hansen—who comes to CMU from a faculty position at UCLA—uses sculpture, installation, and performance to reinterpret and complicate the body's relationship to technology.
Reenacting forms of popular media, play, and systems of production, Hansen's interactive, playful, and approachable work subverts emergent technologies to reveal and reimagine the ways in which physical bodies connect to technology, questioning the endless commercial hype of technology's promise. Recent work has focused on the ways in which camera and robotic systems in the gaming, medical, food, and sports industries position the body.
In addition to her assistant professorship in the Department of Design Media Arts at UCLA, she has also taught in both the Department of Art and the Advanced Computing Center for the Arts and Design at Ohio State University. Hansen's solo and collaborative installations, systems, and performances have been exhibited at the Columbus Museum of Art, MOCA Cleveland, the Parrish Art Museum, and the Hammer Museum, among others. She has been awarded a Dedalus Foundation Fellowship and the American Austrian Foundation Seebacher Prize for Fine Arts. Hansen received her MFA from Carnegie Mellon University and her BA from Columbia University.
"Isla's works employ levity, ingenuity, and absurdity to redefine the role of technology and how we interact with it in contemporary life," said Head of School Charlie White. "Her simultaneous embrace of technology and questioning of the capitalist rhetoric of unabated progress adds an important criticality to Carnegie Mellon, a leader in developing emergent technologies."
Rated the No. 6 art school in the United States and No. 1 in the area of time-based and new media by U.S. News and World Report, Carnegie Mellon University's School of Art stands among the world's leading programs. Housed within one of the most respected research universities in the United States, the School offers an unparalleled convergence of contemporary art, technology, and critical discourse with distinguished alumni including Andy Warhol, Mel Bochner, Joyce Kozloff, Philip Pearlstein, Deborah Kass, and John Currin.