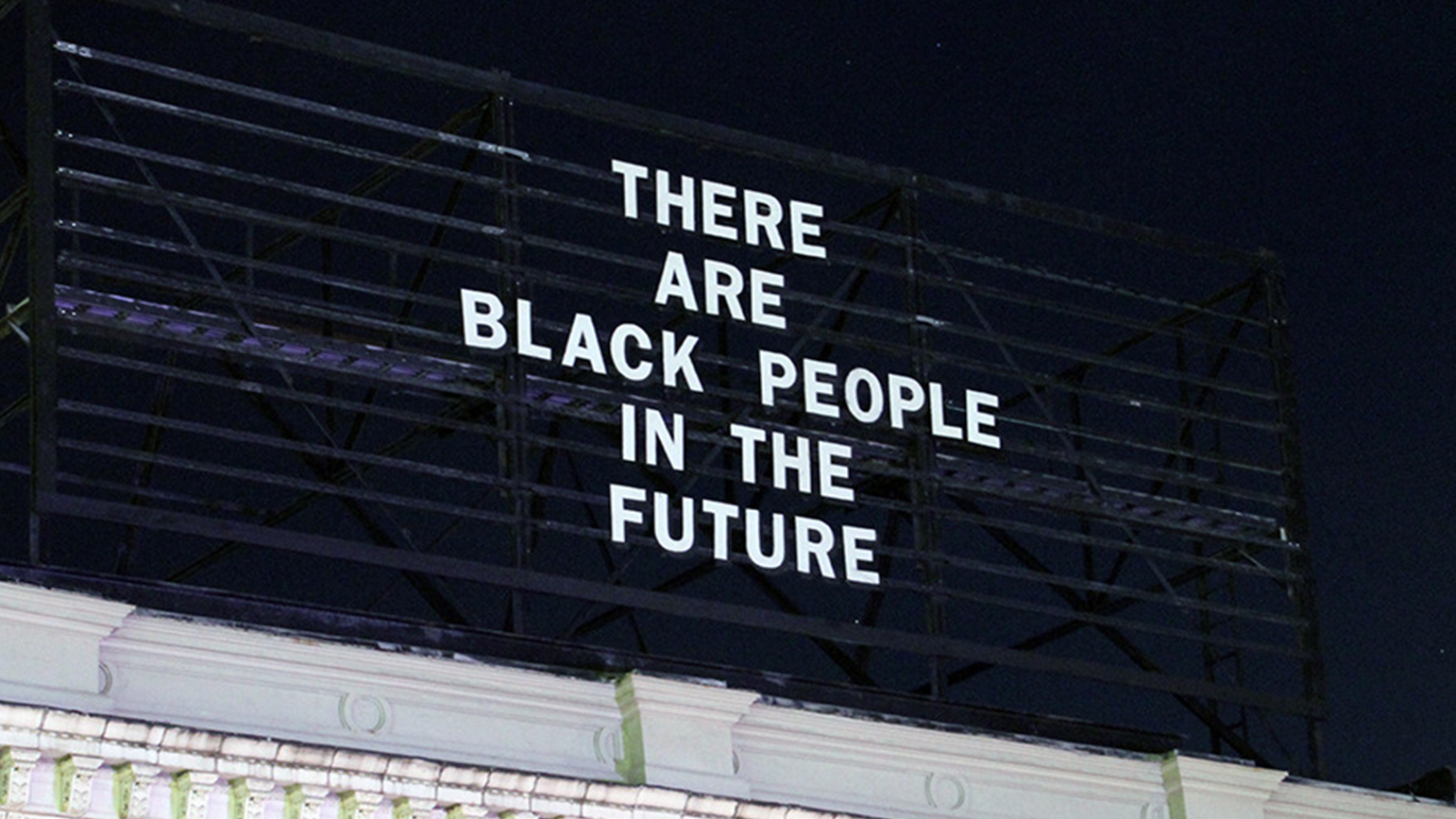 Professor Alisha Wormsley and the Office of Public Art (OPA) will host a community program for Wormsley's There Are Black People in the Future Artwork-In-Residence project on October 24 at 5:30pm at the Carnegie Library of Pittsburgh Homewood branch.
The event will include presentations from the 11 artists and educators awarded microgrants to engage the Pittsburgh community in dialogue about the meaning and intentions of Wormsley's There Are Black People in the Future artwork. Documentary filmmaker Chris Ivey will screen a preview of the documentary video about the artwork-in-residence project and process, and Wormsley and collaborating Professor Jon Rubin will invite discussion regarding next steps for the artwork.
The artwork-in-residence project was proposed by Wormsley and Rubin last year in response to community outcry over the removal of Wormsley's text, There Are Black People in the Future, from The Last Billboard project in East Liberty in spring 2018. As part of the artwork-in-residence project, a series of micro-grants were awarded to local artists, thought leaders, and educators to explore the meaning of the text in the East End communities that have been most impacted by the redevelopment and gentrification of East Liberty. Selected through an open call process announced in January 2019, 11 awardees have been implementing their proposed projects in the neighborhoods of East Liberty, Bloomfield, Garfield, Larimer, and/or Homewood since late spring 2019. Ultimately, the residency will support a process that will help decide if the text, There Are Black People in the Future, should have a temporary or ongoing presence in the East End, and what form that presence should take.
The residency explores how artists and residents can collectively catalyze conversations that promote positive change in social and civic spaces. OPA is supporting the residency, including providing project management and staff support. The artwork-in-residence is generously being funded by The Heinz Endowments.