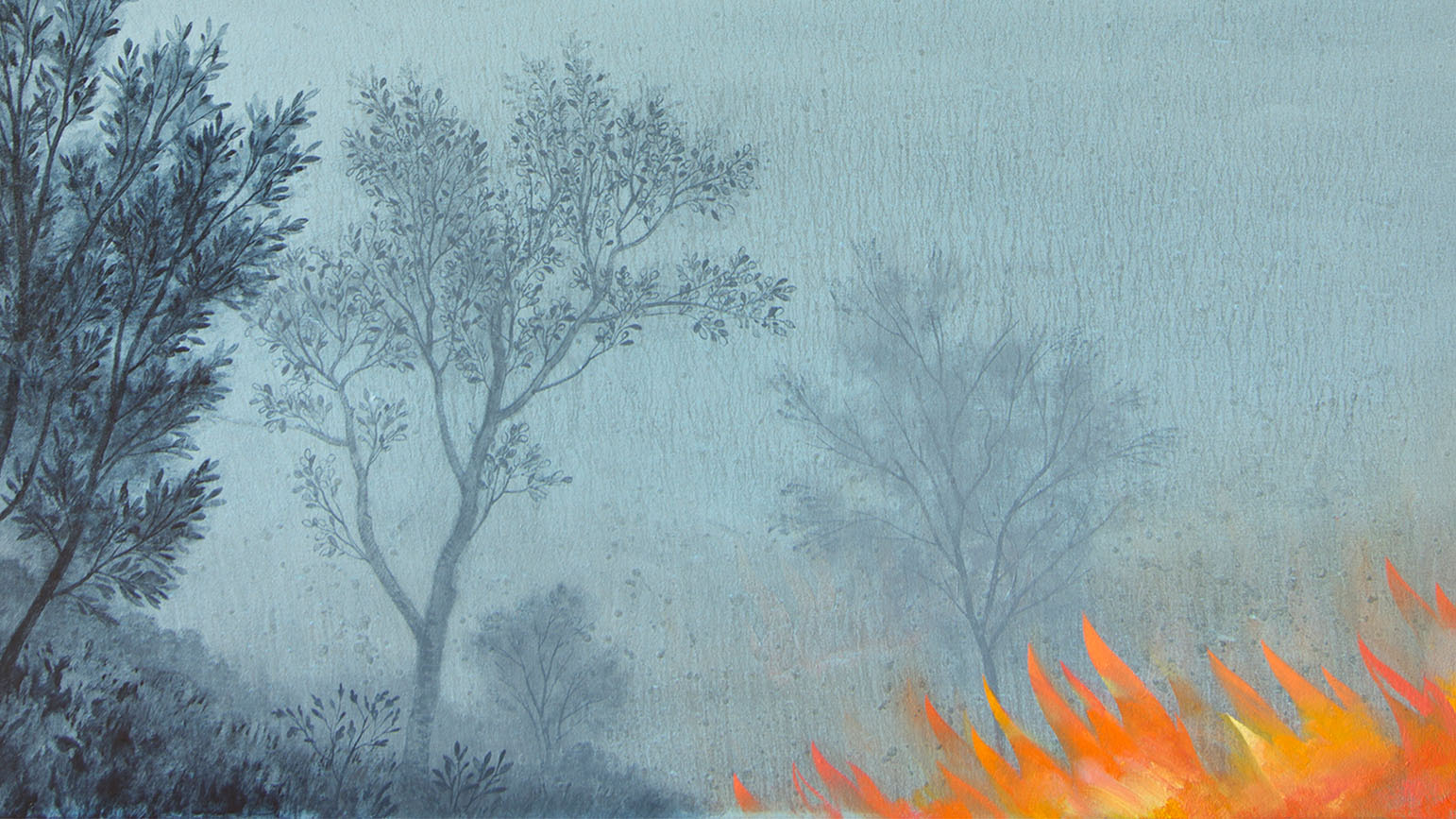 For the 937 Gallery in Pittsburgh, Susanne Slavick curates the exhibition "When the Bough Breaks," on view September 20 through December 31. The exhibition includes work by Professors Clayton Merrell and Susanne Slavick, Professor Emerita Patricia Bellan-Gillen, and Alex Lukas (MFA '18), among others.
In a 1940 poem, Bertolt Brecht asked:
"What kind of times are they, when
A talk about trees is almost a crime
Because it implies silence about so many horrors?"
"When the Bough Breaks" responds to this and other questions, featuring paintings and drawings by artists who embrace the tree — materially and conceptually— through figure and metaphor, analysis and allegory, and as record and reflection.