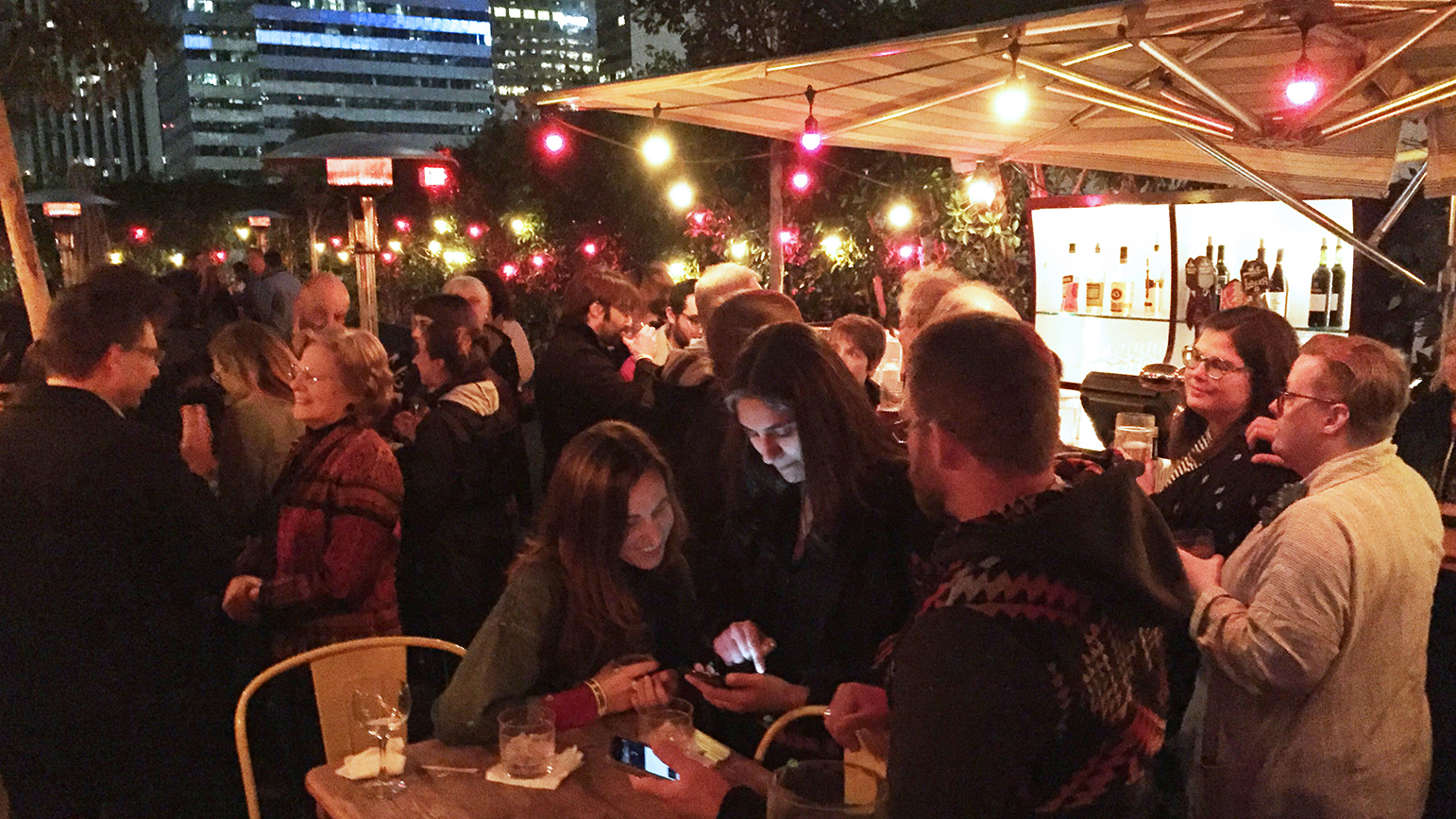 Thanks to all alumni who came out to reconnect with us on the rooftop of The Standard in downtown Los Angeles on Thursday! We enjoyed hearing the latest updates from our alumni, who give us so many reasons to be proud.
The School of Art cocktail party coincided with the College Art Association Conference, an annual gathering of the nation's art educators that presents the latest developments in the study, practice, and history of art and visual culture. For the conference, Professor Maria Elena Versari co-organized and co-chaired a panel on art in Europe in 1968 and after, while Professor Angela Washko spoke at the conference's feminist symposium on a panel titled "The Web as a Political Space."
Also coinciding with the conference, alumna Renee Stout (BFA '80) was awarded a Lifetime Achievement Award by the Women's Caucus for Art.
We are already looking forward to next year's conference in New York!