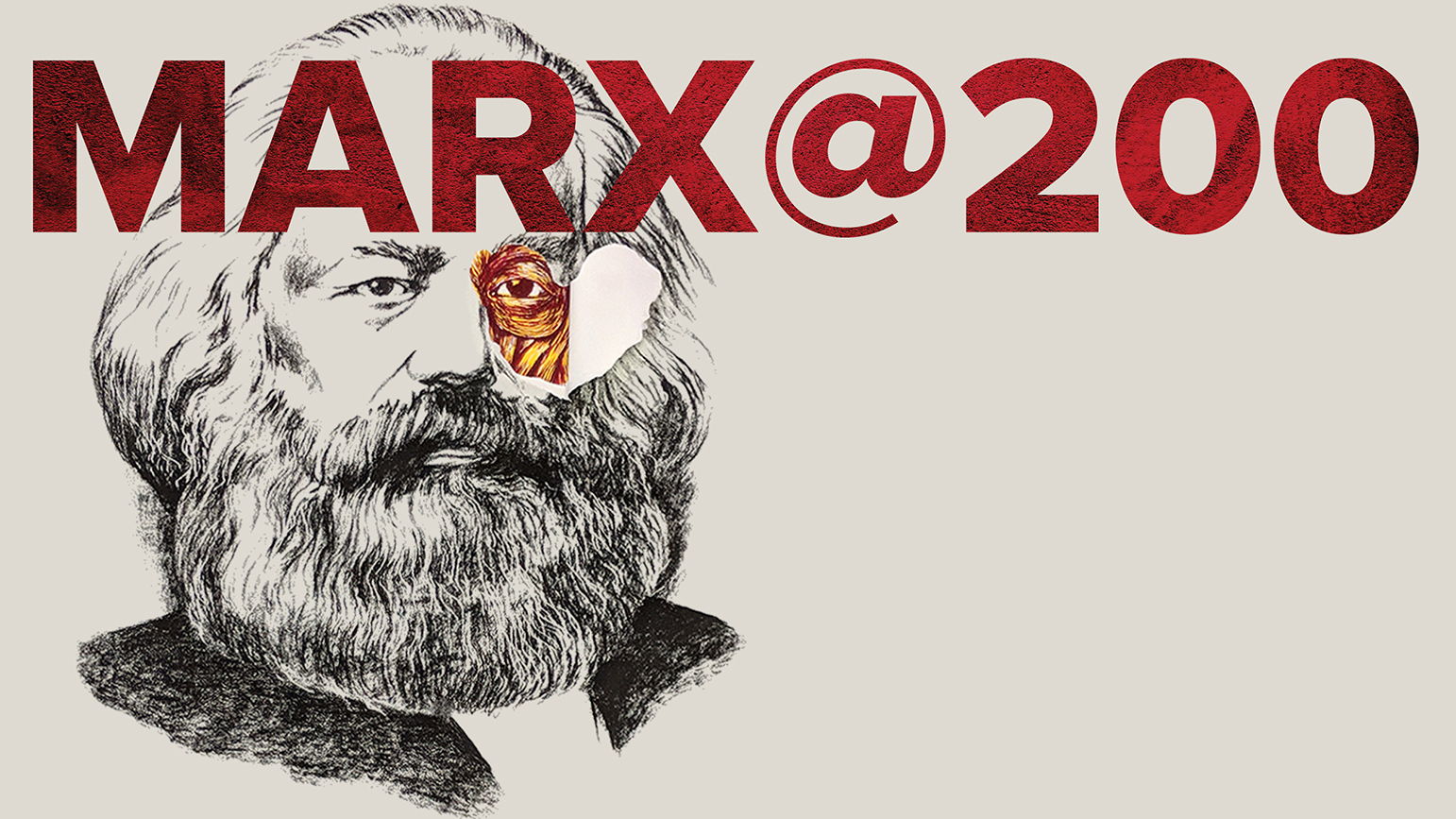 Curated by Kathy M. Newman and Professor Susanne Slavick, "Marx@200" presents a diverse range of perspectives on Marx and his critique of inequality and capitalism, as well as his influence on political movements and regimes.
"Marx@200" is inspired by the 200th birthday of Karl Marx. Some of the artworks in this exhibition engage directly with Marx's image or his writings, while others confront capitalism and still others dream of revolution. "Marx@200" is a spirited, playful, and international effort to respond to some of the big social and economic issues that peoples in Pittsburgh—and across the globe—are facing at this moment.
"Artists working within a variety of economic and political systems have contributed to this show, responding to Marx's complicated legacy with appreciation or apprehension—and sometimes both. They invite us to consider his critique of capitalism and what it feels like to live in today's globalized economy," said Professor Slavick.
Among the artists included in the exhibition are School of Art Professors Andrew Ellis Johnson, Paolo Pedercini, and Imin Yeh and alumni Lauren Frances Adams MFA '07, Michael Mallis BFA '08, and Jina Valentine BFA '01.
The exhibition is sponsored by the Pittsburgh Cultural Trust and CMU's Humanities Center. The exhibition will be on view April 3 – June 3 with a reception on April 6 from 6-8pm. In addition, the exhibition will be open during the Cultural District Gallery Crawl on Friday, April 27 from 5:30-10pm, and a Marx bicentennial program and reception will be held on Saturday, May 5 from 6-8:30pm.