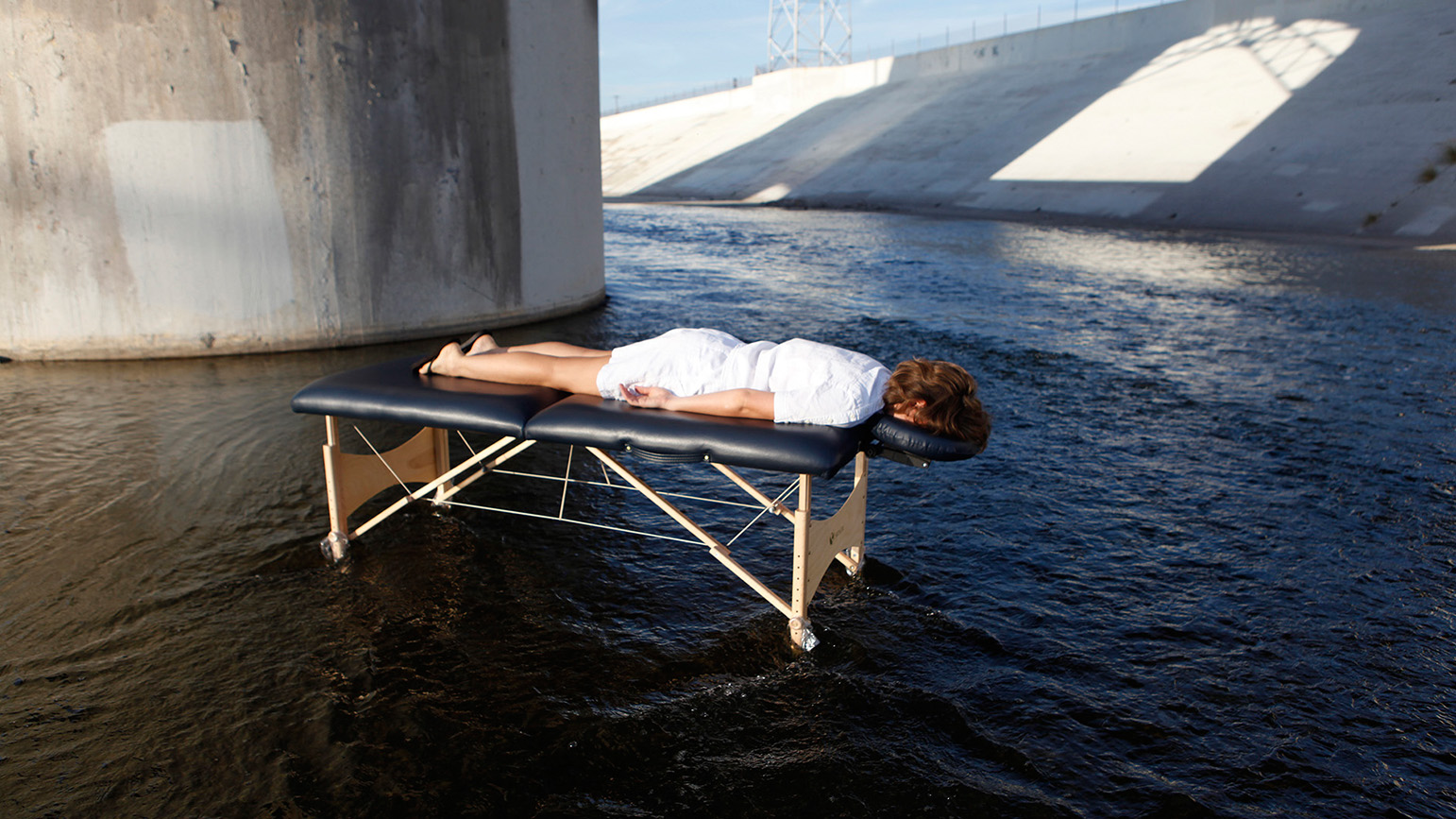 In "This is Presence," the Institute for New Feeling–comprised of Professor Scott Andrew, Agnes Bolt MFA '12, and Nina Sarnelle MFA '12,–presents a digital voyage through their fabricated SEO (search engine optimization) marketing campaign, a web of interconnected sites populated with training modules, news articles, facility tours, clickbait, and social networking platforms all linking back to the Institute.
Over the course of this labyrinthine journey, the viewer is enveloped in a web of information, the experience of which is simultaneously soothing and jarring—a tension that produces a feeling of unease. The cinematography also playfully disrupts any casual viewing of the work, as close-up shots of different images pan outward, revealing their true nature. Expectations are upended and a sense of the uncanny takes over. Here, the manipulation of the viewer through different filmic strategies, and the use of familiar online interfaces, mirrors the ways in which our networked experiences of the world are being tracked and subsequently converted into marketing campaigns tailored to our perceived tastes and interests—a perverse reading of individuality through the lens of our online behaviors.
"This is Presence" is on view at the Eli and Edythe Broad Art Museum at Michigan State University April 3-29, 2018.