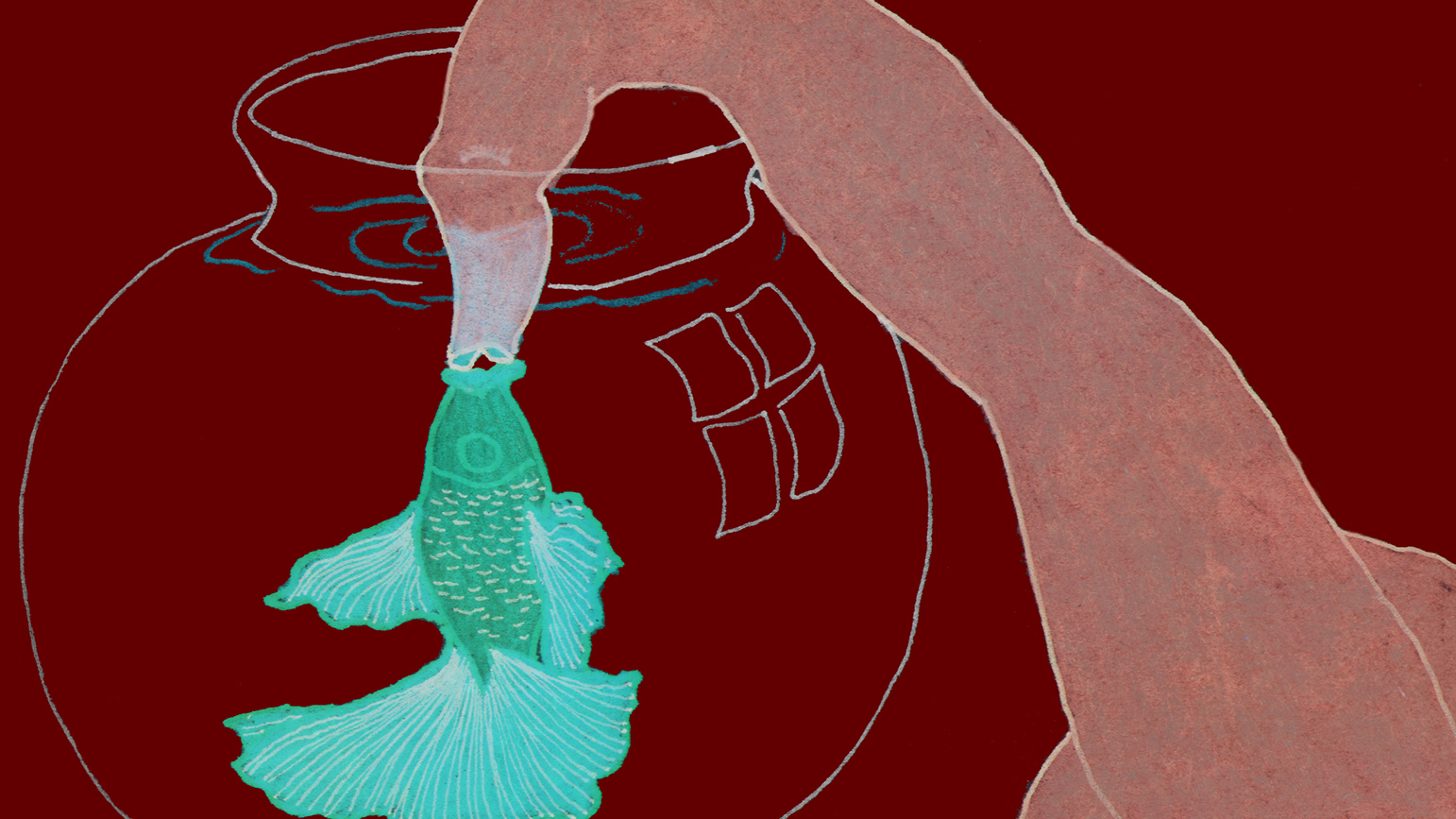 "Independent Frames: American Experimental Animation in the 1970s and 1980s" examines the work of a group of American artists who approached film through independently-produced, frame-by-frame animations in the 1970s and '80s. The program runs February 2-4 at Quad Cinemas in New York City.
Made primarily by artists with no formal animation training, the selection of films incorporates autobiography, visual fantasy, abstraction, medium specificity and biting satire. Several works were broadcast at the time and others distributed on home video, affording these artists a level of success and reach beyond that which other artist-filmmakers of their era could attain. This series highlights themes of the body and sexuality, abstraction and psychedelia, structure and composition, autobiographical reflection and the influence of commercial animation.
Professor Duesing's works "Impetigo," "Tugging the Worm," and "Maxwell's Demon" will be shown at February 3 as part of the "Underground Cartoons" screening. This screening shows how American experimental animators didn't simply turn their backs on the cartoon tradition but productively incorporated some of its best and most subversive elements into their independently-produced films.
Paul Glabicki's film "Scanning" will be shown on February 2 in a program titled "Exploded View." Responding to a culture of pop art and psychedelia, animators created overwhelming works of graphic collage, violent flickering colors, and sensory overload.
Glabicki's films "Object Conversation" and "Diagram Film" will be shown on February 3 in a screening titled "Shape and Structure." While structural film was the dominant form within the avant-garde tradition at the dawn of the 1970s, animators used shape and structure in a variety of ways that differentiated their works.