Will Taylor: The End of the Rainbow
January 29, 2018 @ 9:00 am

-

February 3, 2018 @ 5:00 pm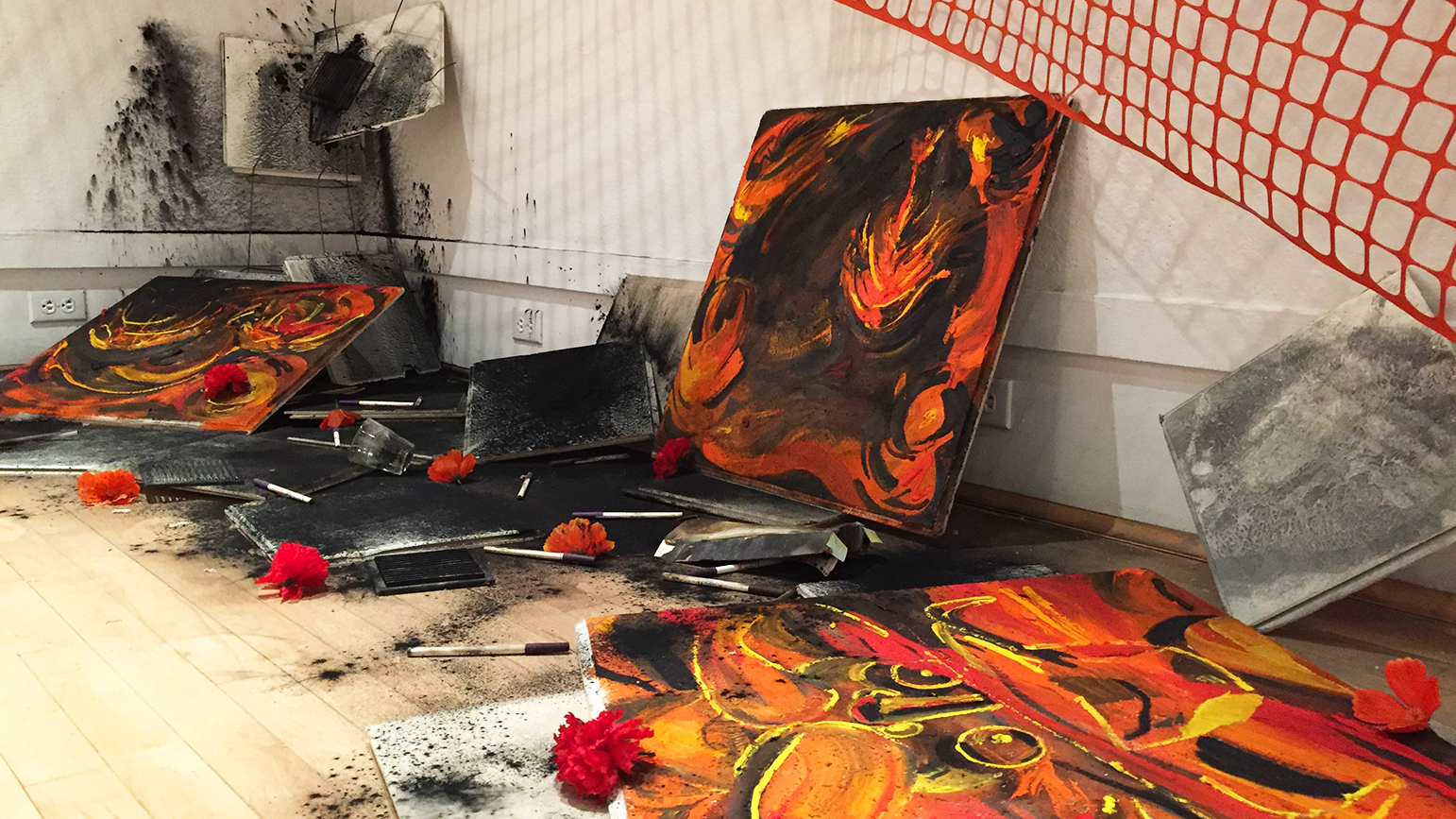 On June 1, 2017, the first day of Pride, there was an early morning fire. Firefighters fought the fire for hours, but by sunrise, the Rainbow Lounge, one of the few gay bars in Forth Worth, TX, had mysteriously burned to the ground. When I heard the news the following morning, I immediately dialed my friend Travis, who I knew was at the bar the previous night. "Travis, what the…" I begin to exclaim before he interrupted me saying, I know… and I'm OK." We both fell silent, in shock, trying to wrap our heads around the situation. As queer Fort Worthians, we remember this bar as the outlet for our first glimpses into queer culture. It was a sanctuary for LGBTQ Texans to gather in town, as there weren't many other places for us to go. Although the physical structure has now been torn down completely, the Rainbow Lounge still embodies important historical significance for queer people in the area.
On June 28, 2009, on the 40th anniversary of the historic Stonewall Riots, the Rainbow Lounge was unjustly raided by the Texas Alcoholic Beverage Commission (TABC) and the Fort Worth Police Department. Many arrests for public intoxication were made and customer Chad Gibson received a major head/brain injury while in custody. A later investigation concluded that the Rainbow Lounge was unjustly targeted for being a gay bar, and the use of force during the event was excessive.
The 2009 raid of the Rainbow Lounge instigated a social media page promoting awareness of this horrific event, and local organizers protested at the Tarrant County Courthouse in downtown Fort Worth shortly after. Since then, some people view this event as a catalyst for positive change, citing and increased awareness of issues surrounding the community, the establishment of anti-bullying programs, and community outreach to LGBTQ people who are deaf, Muslim, or Asian.
The work featured in this exhibition was created in reaction to the fire that took place on June 1, 2017. Before the building was completely demolished, Travis and I scaled the fences surrounding the structure, venturing into the ruins, to collect and document as much as we could. The imagery depicted in the artwork was created through memories, photo and video documentation, objects collected from the ruins, and abstract representations of experiences we shared at the Rainbow Lounge, in addition to the fire that destroyed it.