Soma
November 30, 2018 @ 7:00 pm

-

10:00 pm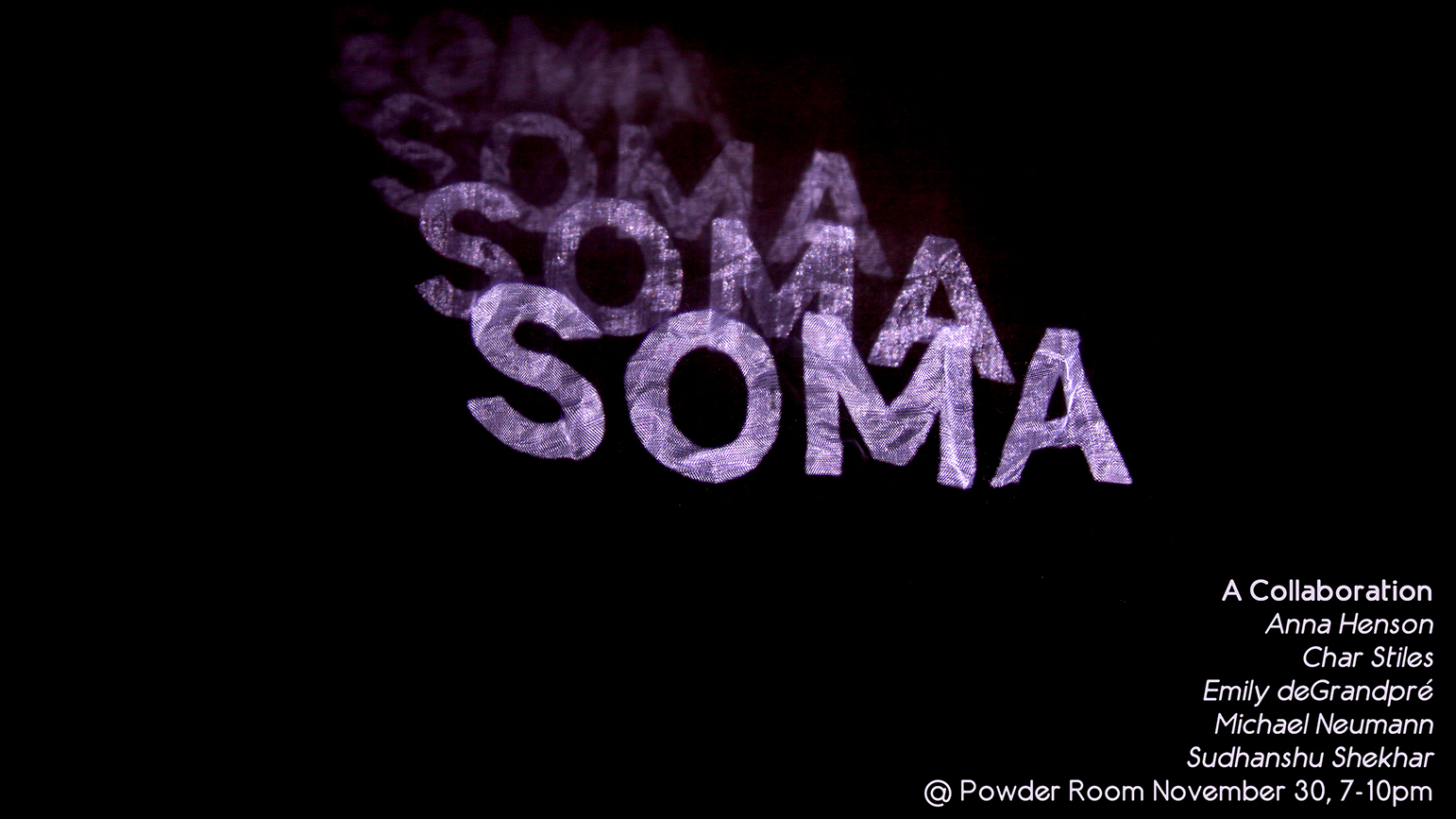 How does the digital experience alter the way bodies activate physical spaces and spaces activate bodies? "Soma" explores the reciprocal nature of bodies in space using digital projections, interaction, and playful installation.
Digital experience is often mediated through compression and flatness. Hardware such as GPS and virtual reality allow the digital to be mapped over physical space however these technologies are interlocked with flat interfaces, hardware and symbolic intangible objects. "Soma" makes the digital tangible by projecting through multiple surfaces thus expanding the flatness and inviting viewers to explore and play between the layers.
This exhibition is a collaborative effort between Anna Henson MS '18, Char Stiles BSA '18, Emily deGrandprè BA '19, Michael Neumann MFA '20, and Sudanshu Shekhar MISM '19.
"Soma" is open at the Powder Room on November 30th, from 7pm-10pm for one night only.