IDeATe Event: Turning Jewels Into Water
March 18, 2019 @ 6:30 pm

-

8:30 pm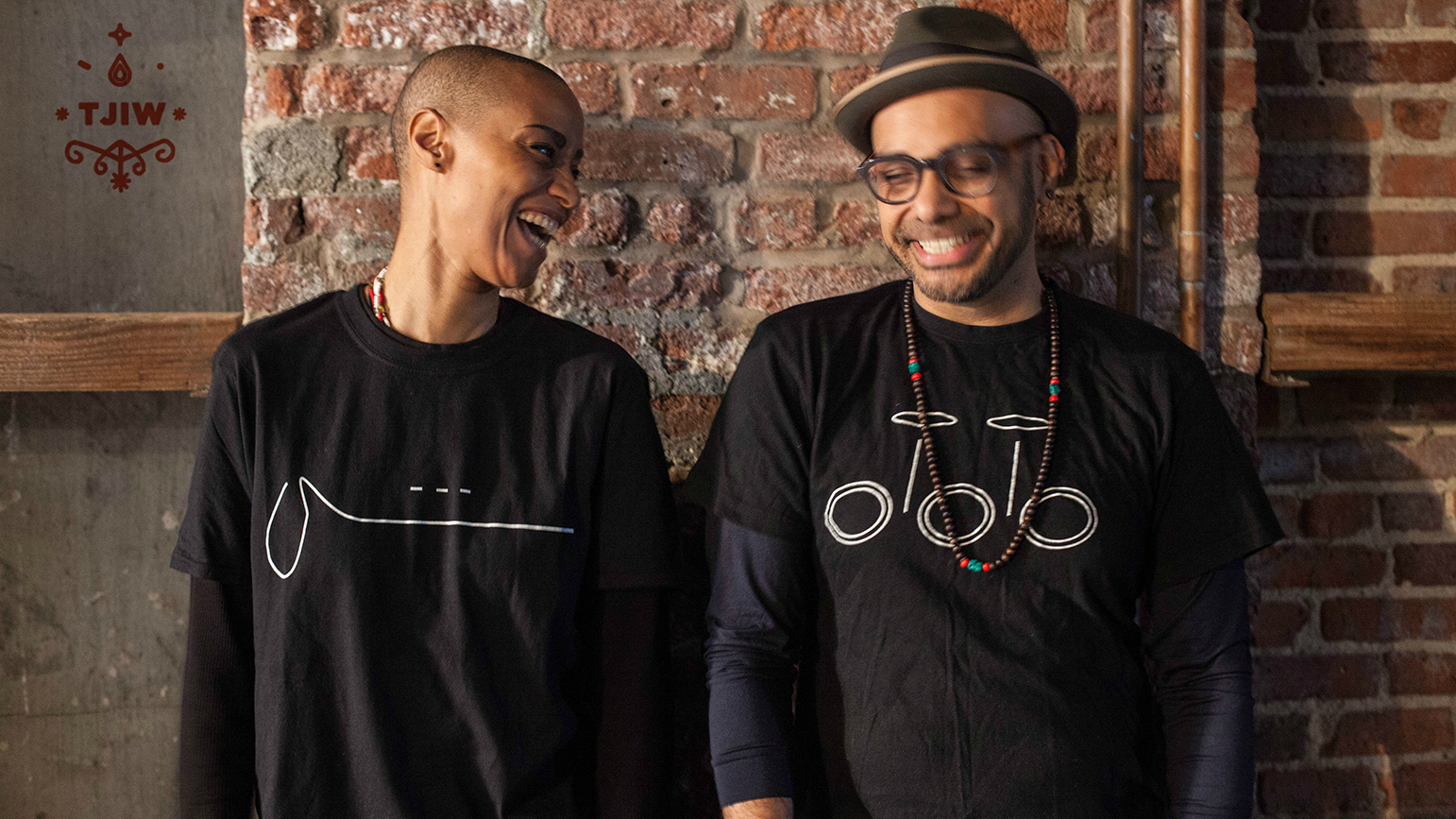 "Turning Jewels Into Water" is a live electronic duo led by Indian-born drummer/producer Ravish Momin along with Haitian electronic percussionist Val Jeanty. They seamlessly blend futuristic turntables, ritual chants, polyrhythmic percussion, live loops and synth melodies along with rhythms inspired by global dance music. Momin and Jeanty will bring their workshop and performance to the IDeATe Media Lab (HL A10A) on Monday, March 18th at 6:30 p.m.
Their collaboration, rooted in improvisation, evokes the esoteric realms of the creative subconscious. Drawing from the voodoo religion, Val recreates the ancient rhythm and pulse of Haiti through digital beats, while Momin, whose own musical background is rooted Indian, North African and Middle-Eastern traditions, has developed an original blend of electro-acoustic beats, drawing together the improvisational traditions in Jazz and Indian folk music. Together, they employ cutting-edge music-technological tools such as acoustic drums outfitted with Sensory Percussion triggers, Force Sensing Resistor (FSR) drum pads and Smart Fabric MIDI Controllers, but still emphasize the ritual aspects of creating music in the digital realm.
Momin will discuss the heavy influence of working with legendary saxophonist Kalaparush from the Association for Advancement of Creative Musicians, and his own adaptation of their motto of "ancient to the future." He will explore various approaches to bridging acoustic instruments and digital realms. He will demonstrate using Ableton Live Software and various MIDI and MIDI/USB controllers in order to integrate live electronic drums with laptop based electronic sounds. He will also demonstrate creating spontaneous arrangements, layering rhythms, adding effects and shifting between complex time signatures. He will discuss performance and compositional strategies for using LIVE in an improvisational setting. He will also discuss creative approaches to MIDI mapping in order to achieve specific performance goals.
Jeanty will focus on the powerful role of improvisation in spiritual self-expression. She will present Vodou-Electro through both analog (live drums) and digital (Korg Wavedrum) percussion. Participants will learn historical and foundational elements of Haitian music such as basic Vodou drum patterns (Nago-Legba/Petro-Gede.) She will focus on the process of creating rhythmic arrangements and loops with the participants. They will also be guided in the exploration of sound and textures through DJ turntablism and layering the soundscape with samples, melodies, chants, and prayers. Furthermore, she will demonstrate the technical elements of basic DJ techniques such as cuts, baby scratches, transforms and fading.