Hadi Tabatabai: Transitional Spaces
September 23, 2017 @ 12:00 pm

-

November 12, 2017 @ 6:00 pm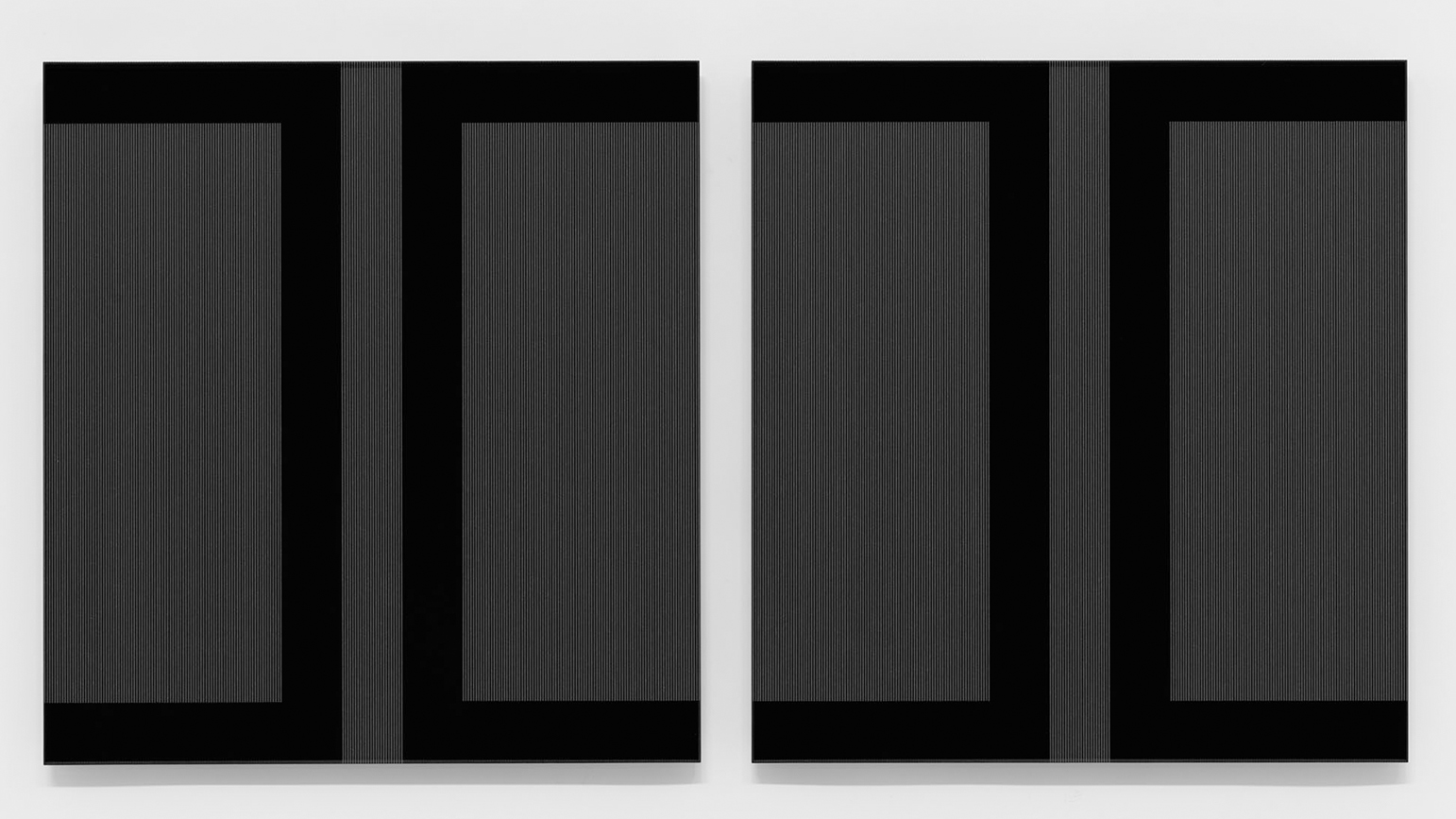 Co-presented by wats:ON? Festival, Transitional Spaces is on view September 23 to November 12.
Through an elegant combination of drawing, painting and sculpture, Hadi Tabatabai's work describes a place that is as much an idea as a physical location. These compositions embody liminality: that is, they create a constant experience of sensations that exist at the limen, or edge, of perception. To bring about this state, Tabatabai has removed all possible distractions. Narrative and figuration, even figure and ground, have been excised from these delicate combinations of squares, rectangles and floating lines.
Tabatabai uses the physical nature of the materials to create subtle shifts within the surface plane.  The lines are delineated by slightly raised or lowered edges of materials to create works that straddle the realm of the pictorial and the sculptural.  Through the use of light and shadow, depth of field, and other optical obfuscations, the positive and negative space in the paintings becomes indeterminate.  His work evokes the relationship between what is imagined on the surface and what is actually rendered—in a sense questioning what is being "looked at" or "seen."
For the past twenty years Tabatabai has devoted his attention to a very tiny area—an area that comprises the physicality of a line and functions as the transitional space between two entities. He views the 'line' as empty space without an agenda or allegiance; it is neither here nor there. Tabatabai believes that by paying attention to this tiny, subtle, yet detailed space, one is forced to turn away from the outside world and focus inward on one's own interior space.