A Kilo of Green
October 31, 2019 @ 12:00 pm

-

November 4, 2019 @ 6:30 pm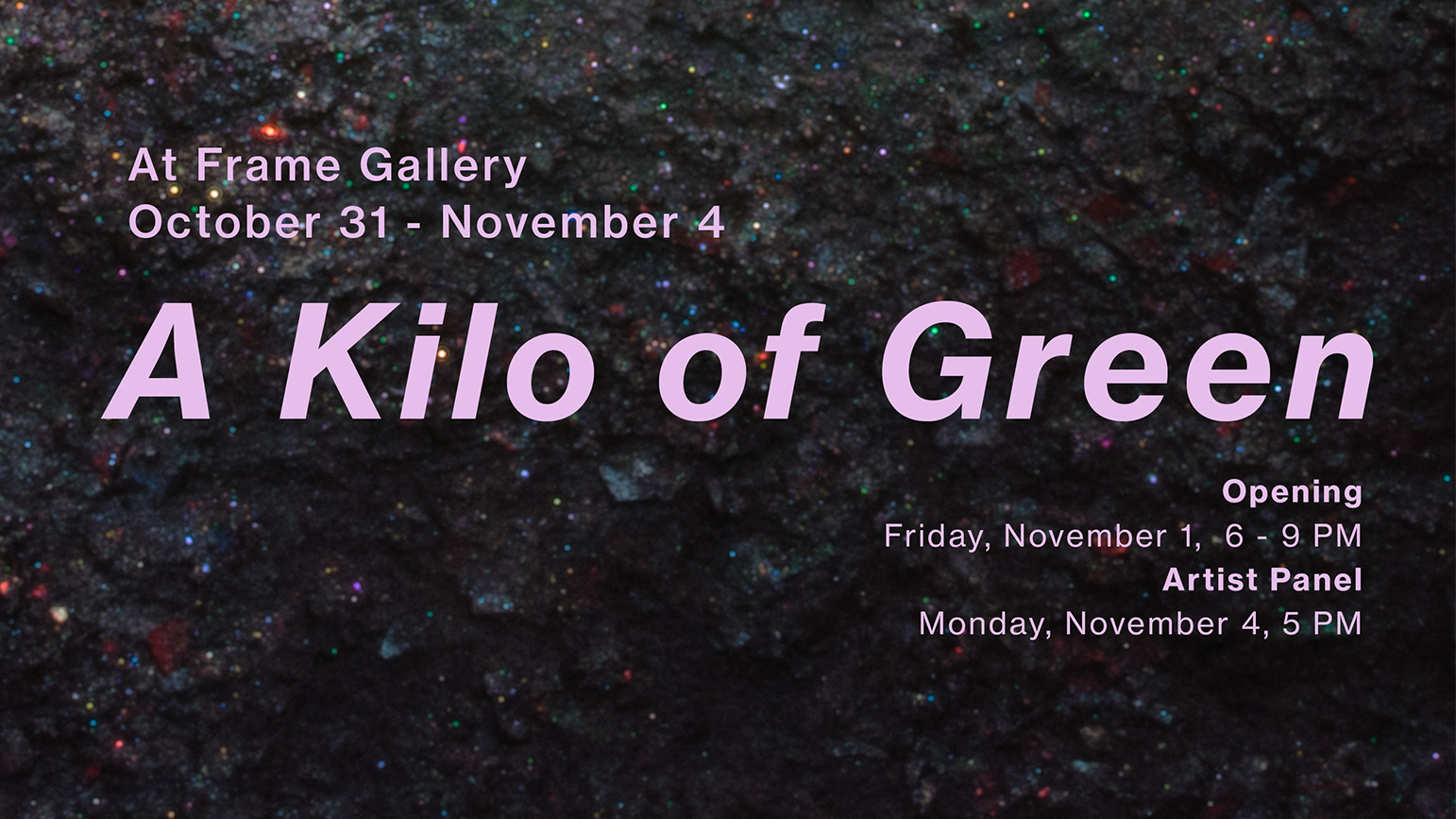 A Kilo of Green is greener than half a kilo of green.
The color red is red because it is neither orange nor purple.
At times, color is a departure point. The material of color is supplemented by the language that surrounds it. For other times, language falls short of the richness and particularity of color. The name of color cannot encompass the whole of what it means to be a color, the symbols, emotional associations, and simple materiality of a particular pigment. Artworks that incorporate color by these means examine color as a destination.
The works in this show grapple with the potential of color without a name and color dependent on language.
Featuring work by Jamison Edgar, Stephen Michaels, John Carson, Coco Allred, Miranda Miller, Jenn Gooch, and Paola Mathus. Curated by Ema Furusho and Coco Allred.
October 31 – November 4
Opening Reception: Friday, November 1, 6-9pm
Artist Panel: Monday, November 4, 5pm