Kellie Hames
Facilities Manager, Doherty HallPrint TechnicianAdjunct Professor of Art
As the School of Art's Print Technician, Kellie Hames maintains and monitors the traditional printmaking facilities and the Digital Print Studio. She establishes and oversees safety protocols and training for use of these spaces, as well as schedules, trains, and supervises student monitors. Additionally, she is the Facilities Manager for the School of Art spaces in Doherty Hall.
Kellie Hames is a printmaker and educator originally from Minnesota, who currently resides in Pittsburgh, PA. Hames holds an MFA from Northern Illinois University and a BFA from Minnesota State University Moorhead. In 2012 she was accepted into the world-renowned Tamarind Institute to study fine art lithography, and in 2013 was solely chosen to continue as a second year apprentice printer before being awarded a Tamarind Master Printer Certification. Since then she has done several residencies at Atelier le Grand Village in central France where she worked collaboratively with a variety of artists.
When not working collaboratively, Hames' own work utilizes a variety of mediums, its themes often reflecting on the Midwest suburbs she grew up in, exploring the intricacies and quirks of the neighborhoods, communities and landscapes around her, often through a surrealist lens.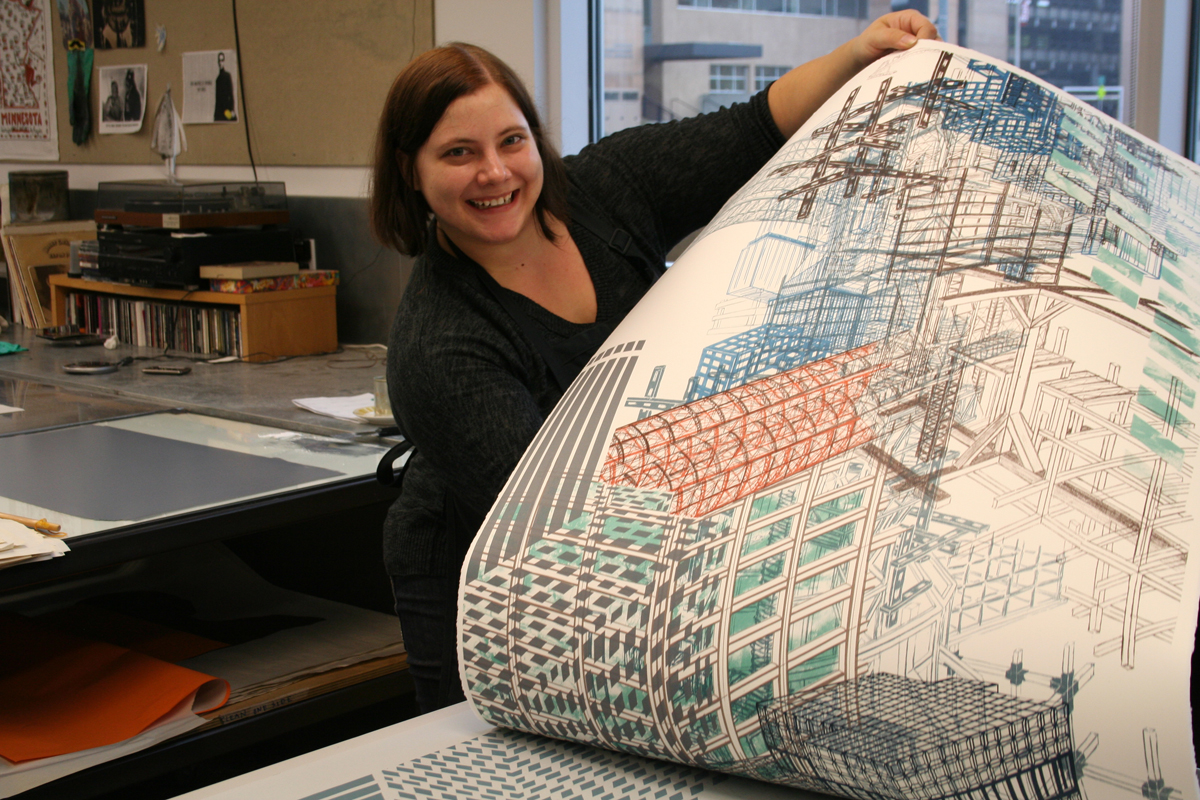 Back to Staff