Jenna Boyles
Digital and Physical Computing TechnicianAdjunct Professor of Art
As the School of Art's Digital and Physical Computing Technician, Jenna Boyles maintains and monitors the physical computing lab, laser cutters, 3D printers, CNC routers and soft sculpture studio. She establishes and oversees safety protocols and training for use of these spaces, as well as schedules, trains, and supervises student monitors.
As an artist, Jenna works sculpturally with electronics and things-considered-trash using craft based techniques. Through meticulous organization and careful maintenance, she composes environments in which these materials are collaged into conduits of memory. In her work, the resilience of waste is performed as she plays between the sensitivity and unpredictability of squishy bodies and hard-wired machines. Her practice includes research and workshops in electronic textiles, particularly soft circuitry and heat sensitive fabrics.
She has presented her work at Experimental Sound Studio, 2020; Generator Space, 2020; Mana Contemporary New Media Residency 2018-2019; EXPO Chicago, 2018; Children's Museum of Pittsburgh 2014; Port Discovery Children's Museum, 2013. Jenna was born in Pittsburgh Pennsylvania and received her BFA from Maryland Institute College of Art and her MFA from the School of the Art Institute of Chicago.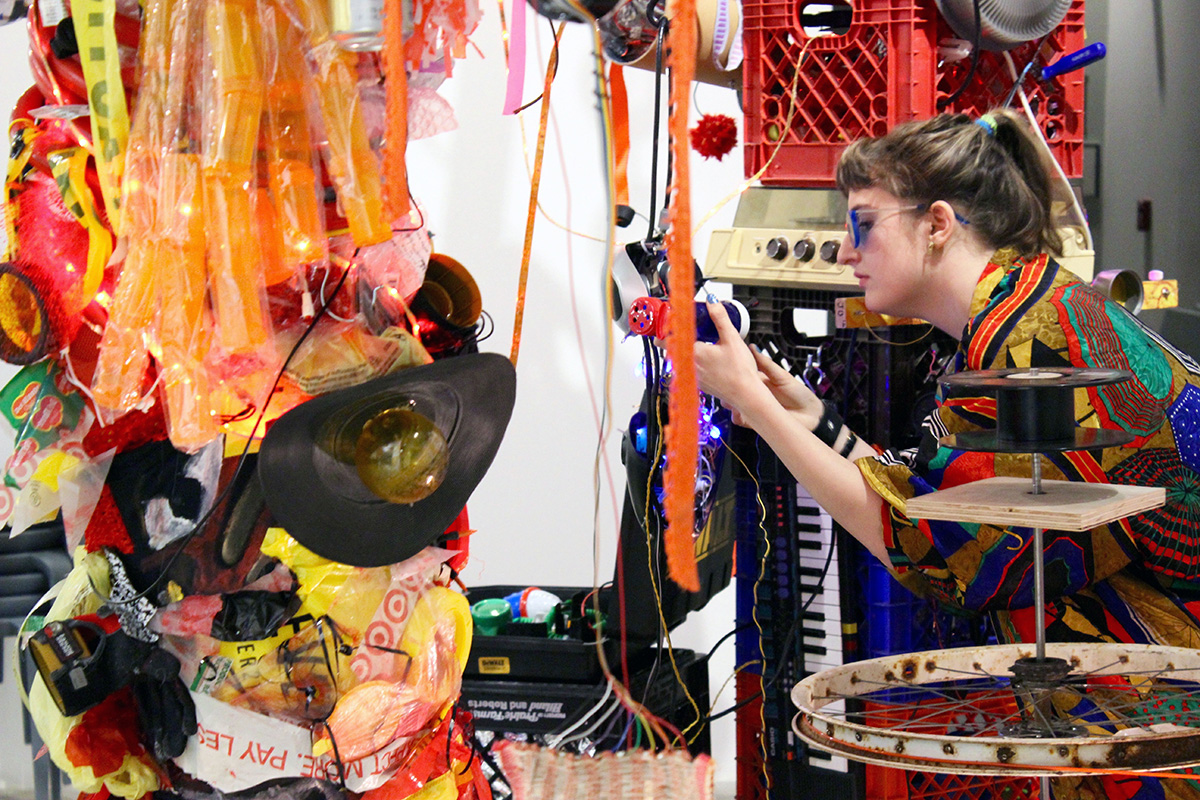 Back to Staff