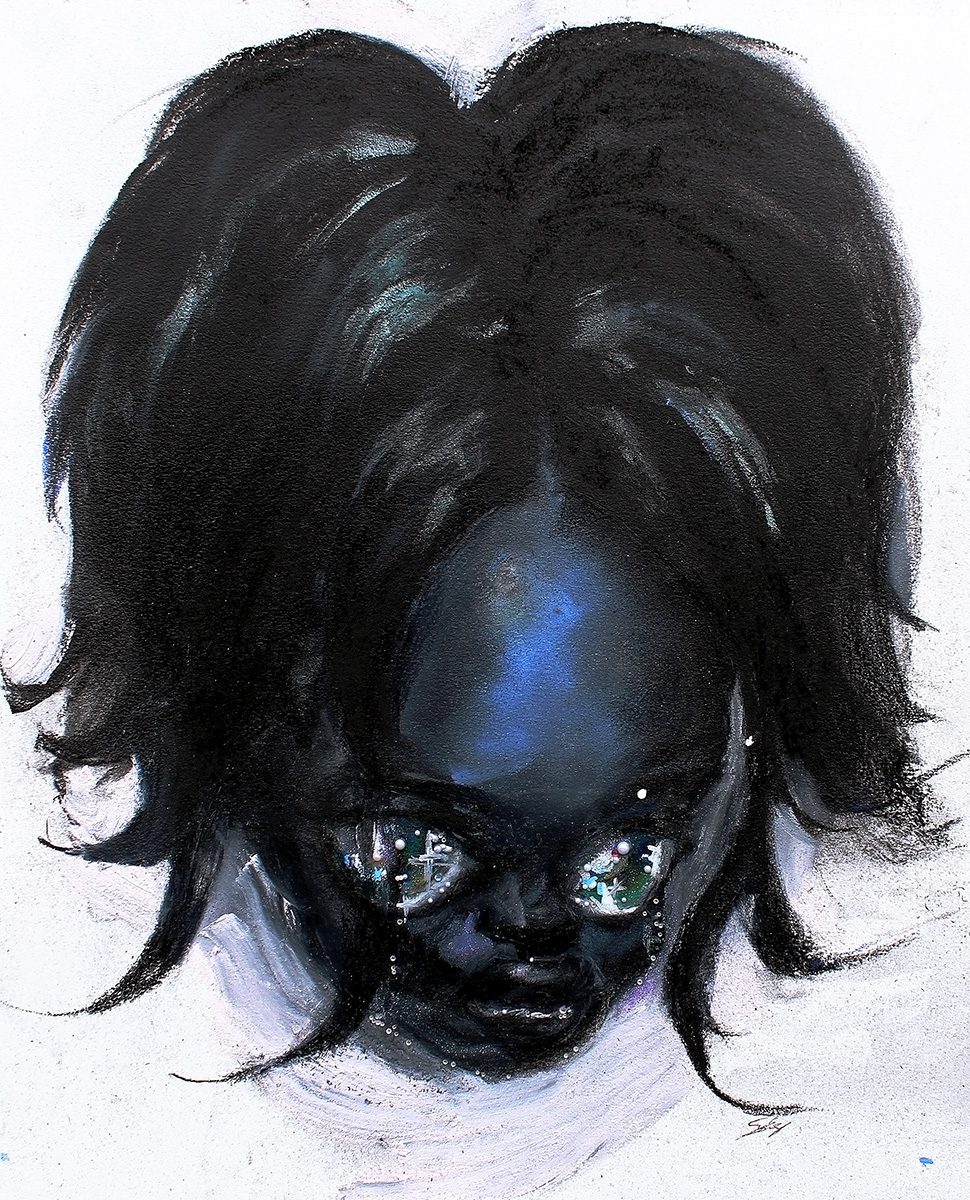 Shori Sims
Untitled (A New Kind of Freedom #2)
charcoal, oil stick, glitter, sequins, faux pearls, paint pen
16in x 20in
When I began with A New Kind of Freedom #1, I already knew that it was going to be a series. Given the way that it's supposed to mimic a hair salon poster — which will usually showcase many styles — I felt like it had to be. Here I'm experimenting more with material, and the way that I am rendering the face. I was originally kind of annoyed with the way I couldn't seem to get the eyes placed just right, no matter how I tried to change them. Eventually, though, I came to embrace it. It reminded me of how I drew when I was a kid, and how a lot of people draw when they're kids. As long as that area of the face is legible as an eye, what's the harm. I already know how to draw a proportionate face — I'm not trying to pass some kind of test or something. You know what I mean?