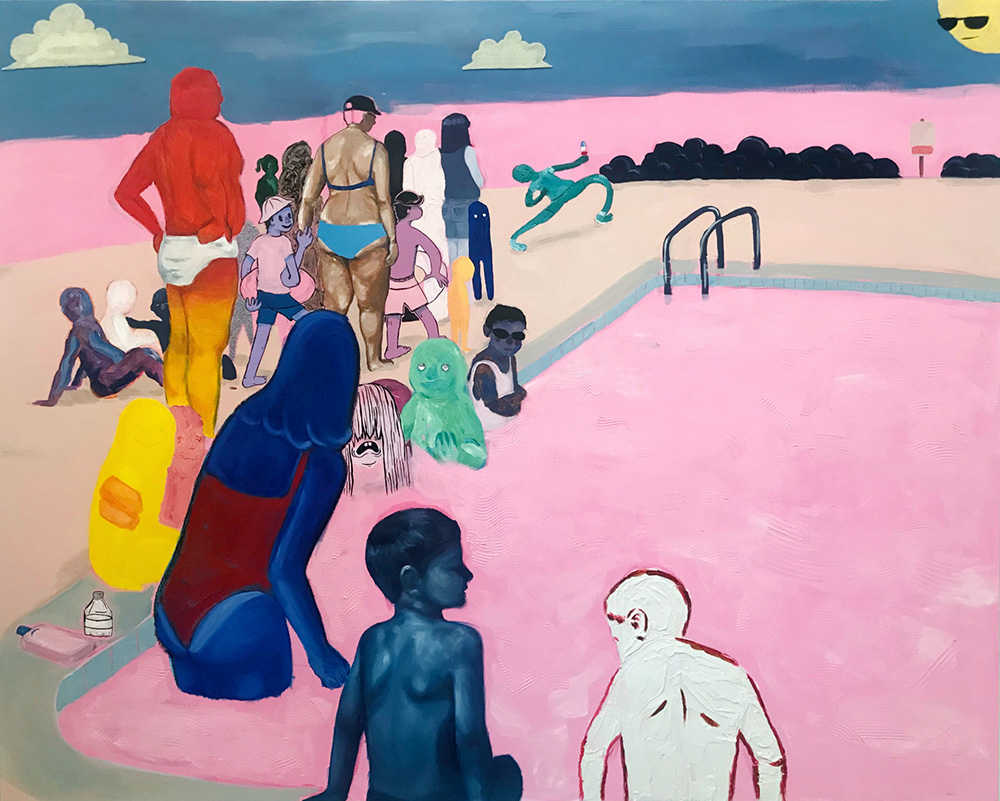 Jen DeLuna
Summer 2005, 93°F, 85% Humidity
48 in x 60 in
Acrylic, oil, glitter, rhinestones, felt on canvas
I have felt that this painting marks a turning point in how I've thought about not only my artwork but the way I approach each piece. It's not only the largest painting I've created thus far, it's also the first time I've experimented with many different figurations in one painting.
This painting depicts a crowded public pool. I drew from many sources of inspiration, from the cartoons of the 30s to the visual language children use in their drawings. It felt like a puzzle, trying to figure out which figuration and colors go well together. It was a trial and error process, wherein some parts, I went over the same section again and again, until it felt right. I focused on creating a sense of nostalgia and utilizing different textures and techniques throughout. It was exciting to experiment with adding felt and glitter and rhinestones to different parts of the paintings.