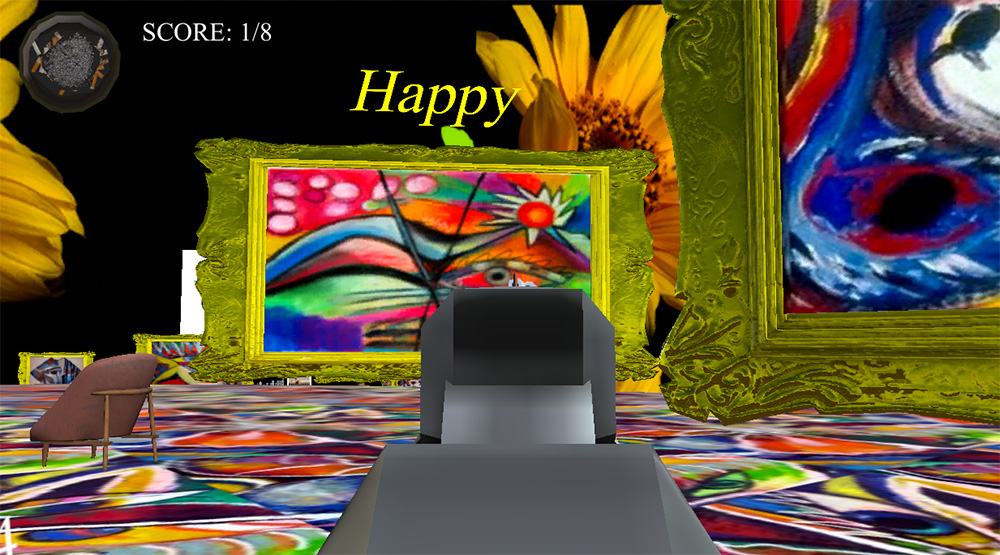 Dani Moll
Jessamine
Video Game
My mom's sister Jessamine passed away in 2012. She left behind her aggressively colorful oil paintings and a portfolio website. Like all living material, though, her digital website has also run its course and can only be found through searching internet archives. Her online obituary has also been lost. In an attempt to preserve her legacy I've made this game: a tombstone, museum, and fragmented memory.
Through navigating the living and dead web I am thinking of my own online footprint's temporality. I hope to leave accessible games, websites, and paintings behind which others may pick apart or archive once I am gone.
Besides my own code I used some premade assets for the basic FPS framework, ripped some 3D models from other video games, and sourced the rest of the imagery from Jessamine's website.
Jessamine can be played on here or Dani's main website.