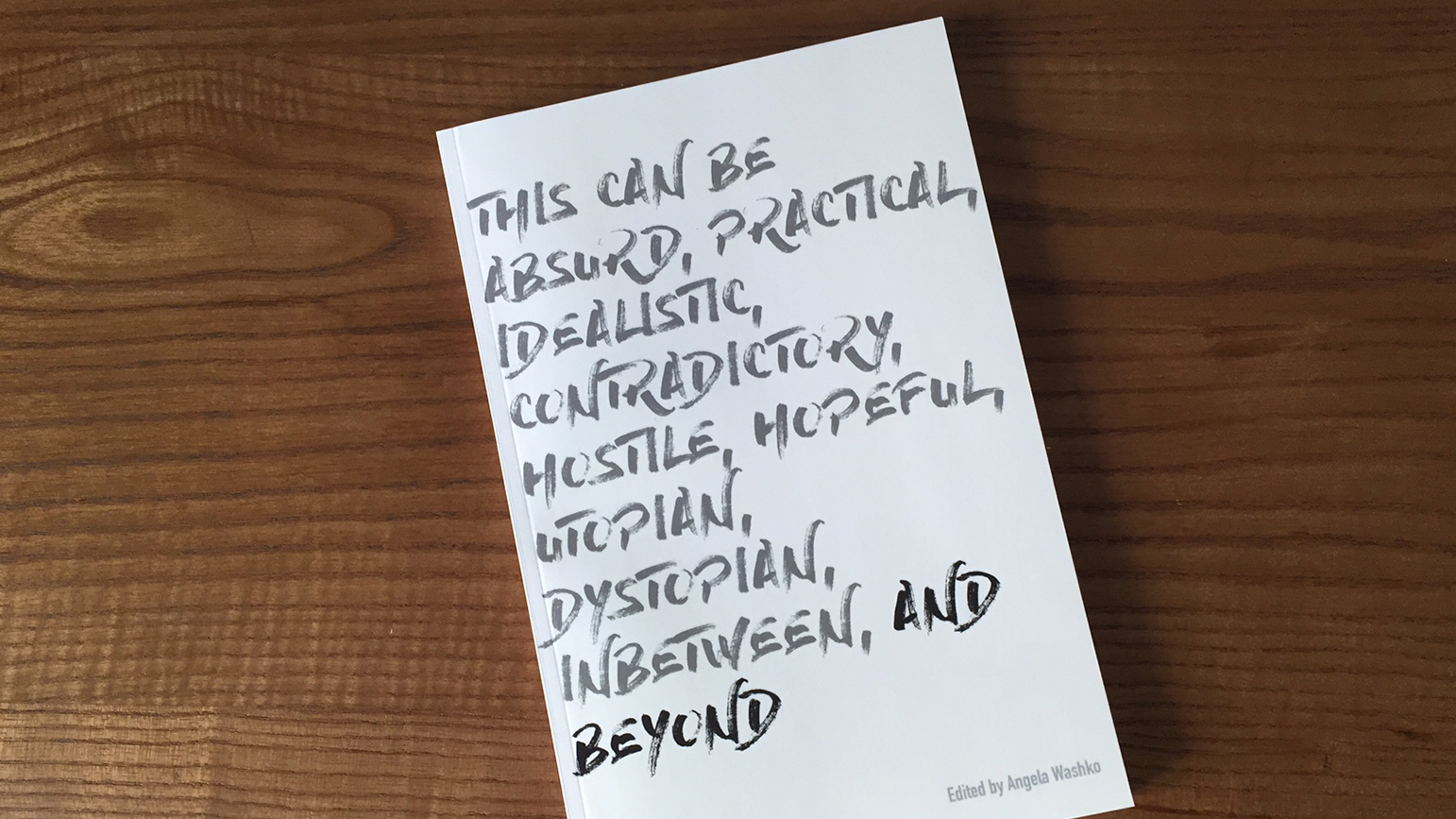 Undergraduate students in Visiting Assistant Professor Angela Washko's "Digital Storytelling & Resistance" class published a book of 12 manifestos "This can be absurd, practical, radical…" now available for purchase at LuLu. All proceeds go to the Southern Poverty Law Center.
Students were asked to write unconventional manifestos on underrepresented topics in response to the contemporary climate and their personal experience which could be "absurd, practical, idealistic, contradictory, hostile, hopeful, dystopian, in-between and beyond." They took cues from the manifestos that came before theirs – reading F.T. Marinetti, Wyndham Lewis, Kazimir Malevich, Frank O'Hara, Valerie Solanas, George Maciunas, Situationist International, Gilbert & George, Ad Reinhardt, Claes Oldenburg, Donna Haraway, Mierle Laderman Ukeles, Zoe Leonard, Bread and Puppet Theater, Lady Jaye & Genesis Breyer P-Orridge, Laboria Cuboniks, VNS Matrix, Martine Syms, Morehshin Allahyari & Daniel Rourke, K-Hole, Working Artists and the Greater Economy, and more.
The manifestos (which were ultimately published in this book) cover topics including abstraction, the data body, bad art, rejuvenating spaces for oppressed people, human-plant communication, disability and spectacle, inertia, audio processing software, fetishized heteronormativity, halting global production, expressive prosthesis, distribution of resources, among many others…and they wrote these texts situated in the present, aware of the past, and speculating other futures.
Contributors: Anna Rosati, Becca Epstein, Bridget Quirk, Char Stiles, Darrius Fletcher, Hizal Celik, Gerald Warhaftig, Kasem Kydd, Maddy Varner, Orianna Green, Patrick Miller-Gamble, and Tina Goparaju.
Book cover illustrated by Gerald Warhaftig