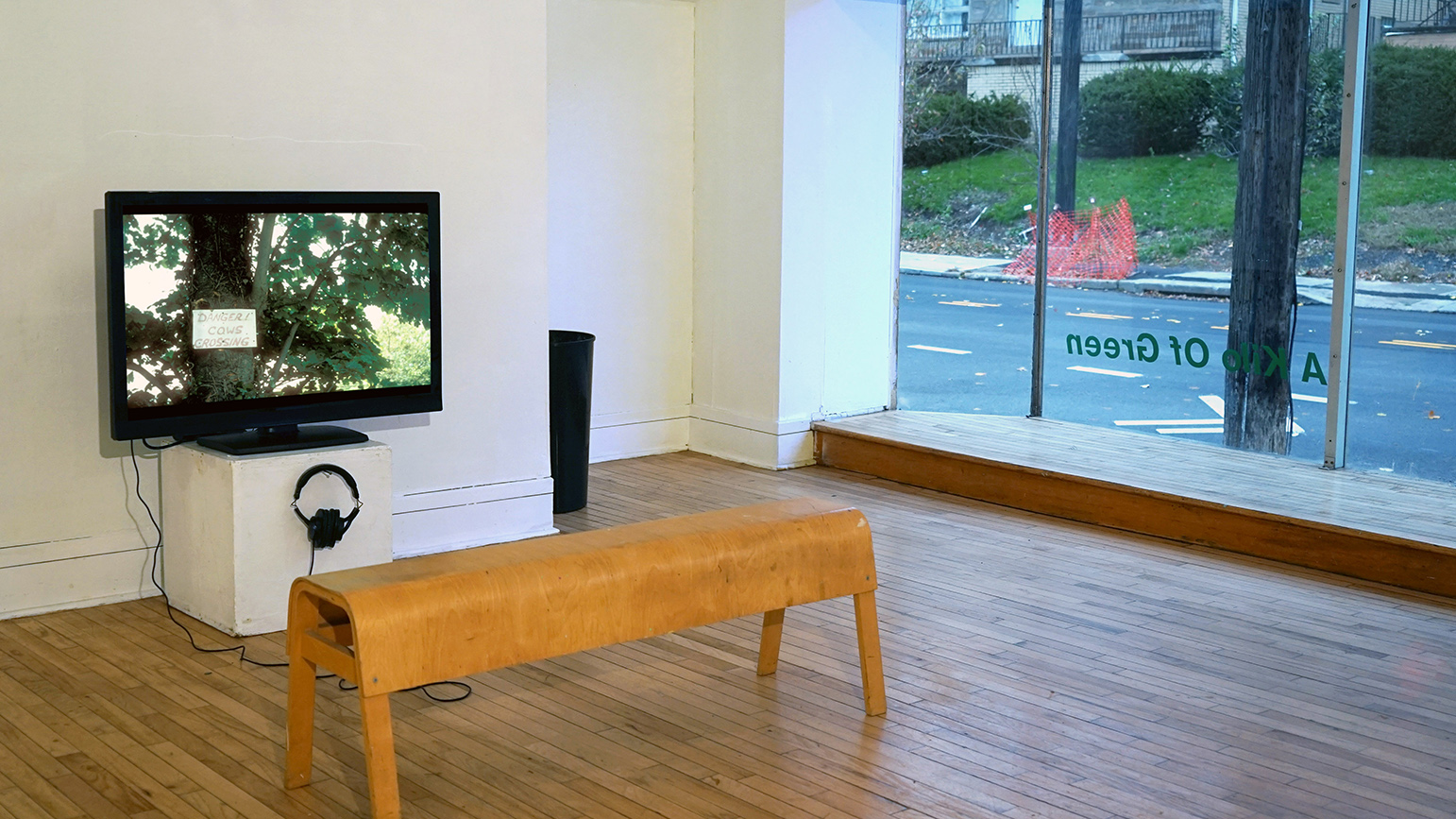 Thanks to the work of Director Coco Allred and Business Manager Zachary Rapaport, The Frame, CMU's student-run gallery, will receive a significant boost in funding for the 2020-21 academic year. A division of CMU's Student Affairs, SLICE (Student Leadership, Involvement, and Civic Engagement) awarded The Frame an additional $42,000 to undertake significant renovations of the gallery.
Current plans include replacing the fiber wall board currently on the gallery walls with drywall and replacing the track lighting, though Allred and Rapaport note that final details have not been confirmed. Plans also call for changing the configuration of storage closets—which currently take up the back wall of the gallery—and adding a restroom to the first floor.
Allred said that these renovations have been a goal for students running The Frame for several years. "Getting the space to a place where it feels more presentable and people can take more pride in it will really shift the mentality around The Frame," she said.
Both Allred and Rapaport are graduating seniors, and overseeing renovation will be the responsibility of next year's student leaders with the help of School of Art Technical Manager Bob Kollar. They hope that the renovations spark a renewed interest in The Frame on campus and in the greater Pittsburgh community. With issues surrounding the physical space taken care of, future leadership can focus on facilitating ambitious projects and cross-campus partnerships.
Allred notes that they have already seen a lot of exciting interdisciplinary projects, but she sees the potential for the space to foster even more collaboration among various campus groups, students within diverse academic departments, and in the greater Pittsburgh art community. "I would love to see more group shows that use exhibitions as an opportunity for students to be in dialogue with one another and think about their work in the context of a peer group," she said. "Seeing these opportunities has been one of the most fulfilling parts of working in this space."
In addition to the funding for renovations, next year's budget also includes additional funds for supplies and event programming.
While campus is closed, exhibitions, along with renovation plans, are on pause. That has not stopped Allred and Rapaport from continuing their work to make The Frame an invaluable student resource. They recently launched a new website where they are featuring new student work every Friday—The Frame's traditional exhibition opening reception day—as well as building out an archive of past exhibitions.
With leadership changing every year, they hope to use the website as a means to build institutional knowledge so that the work that one team does is not lost when they graduate.
"Although Coco and I won't be around as students for much longer," said Rapaport, "we couldn't be more excited about the future of The Frame."