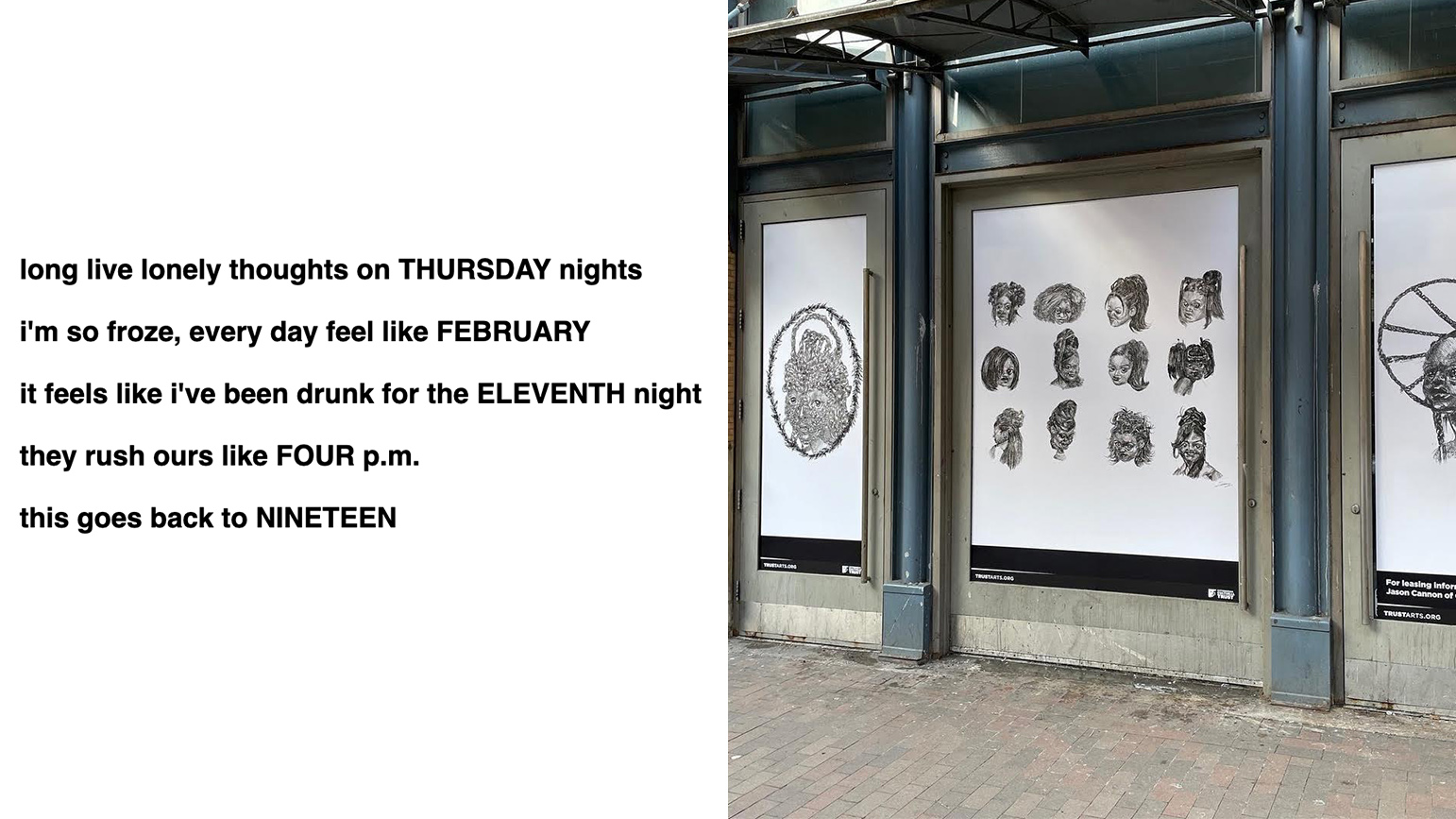 Steven Montinar BFA '21 and Shori Sims BFA '22 both have work included in "202021: a new constellation," a public exhibition on view throughout Pittsburgh's Cultural District through the end of March.
Curated by Tereneh Idia, "202021: a new constellation" is a body of work by Black, Pittsburgh-based artists. The series takes its name from indigenous traditions that found constellations in the dark places between the light. The art, the space between and the act of you moving to view the art, creates a new celestial body; a ground constellation; a space for celebration of Black creativity and people.
Montinar's work, "Flava Flav's Digital Clock," is a live updating clock that uses 142 rap lyrics to display time. Each capitalized word refers to a unit of time and when read together they construct the day, month, date, hour, and minute. The piece transforms time into poetry.
Sims' work, "A New Kind of Freedom 3" honors Black hair: its incredible beauty and sculptability. Black hair has been a persistent topic in Sims' life, as it has been for all African American girls. It has been the subject of fierce debate and legislation all over the world and especially in the US, where hair discrimination is rampant.