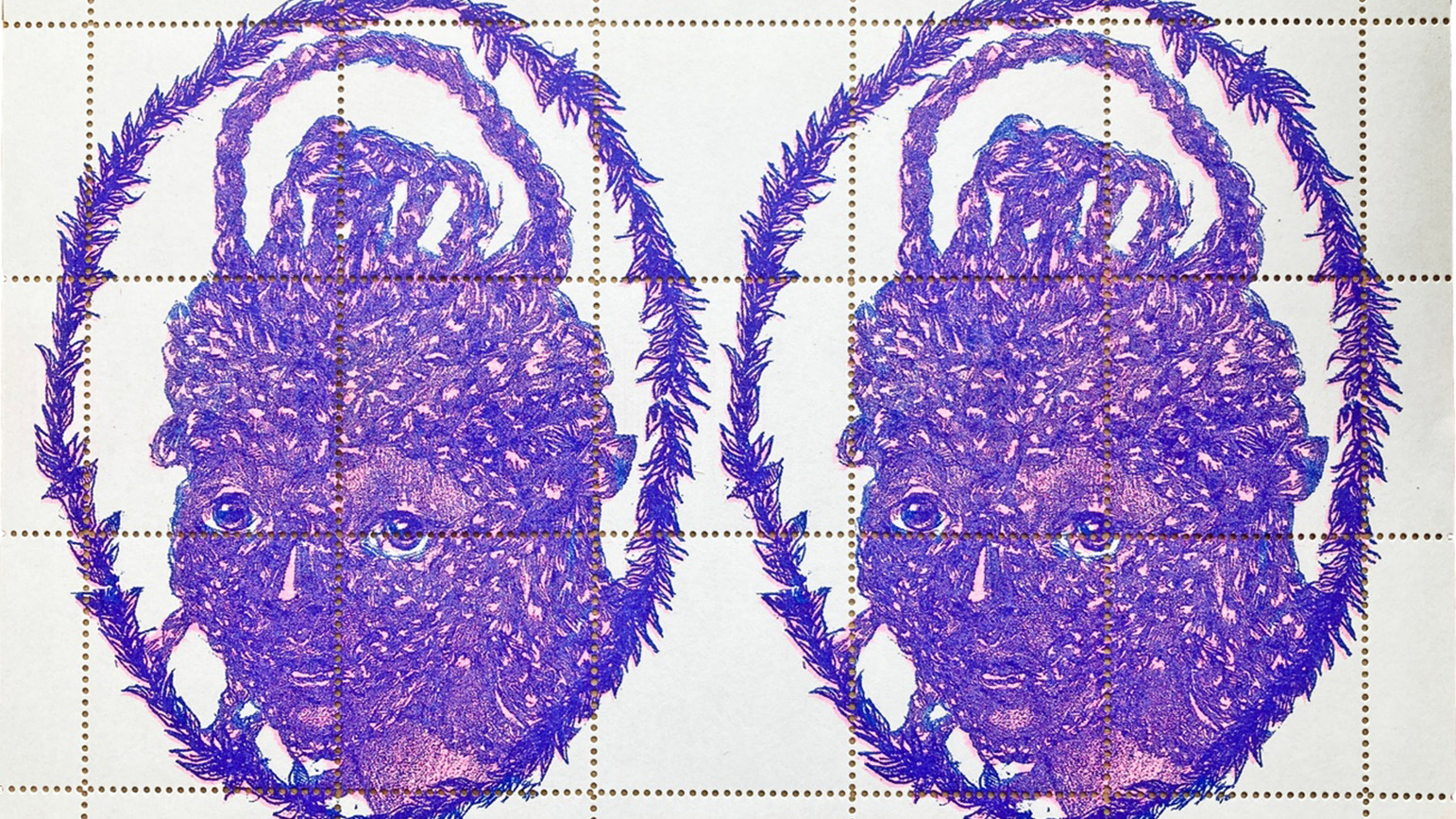 Published as part of Printed Matter's Artistamp series, Shori Sims created "Portrait of an Unknown Soldier," a pinhole perforated, risograph printed sheet of 15 stamps. Purchase of the sheet of stamps also includes a risograph print of the design.
"For this drawing, I was inspired by a kabuto – a samurai's helmet – or a modified Corinthian helmet that covers much of the face save for the eyes," said Sims. "With the ivy flourish forming a frame around the portrait, I was mimicking a vintage stamp. Specifically, I was thinking of those from the 20th century that depicted Queen Elizabeth as a young woman. Like those portraits, I wanted to convey the quiet strength of a warrior. The blue line work is a nod to chinoiserie, further taking and remixing Western European visual trends."
Other artists included in the series are Damian Maurice Alvarez, Fantasy3, Esteban Jefferson, Astrid Terrazas, and Maia Ruth Lee.
Printed Matter will be donate 30% of net proceeds from all Artistamp sales to The Prisoner Correspondence Project, a collectively-run initiative based out of Montreal, Quebec that coordinates a direct-correspondence program for LGBTQI+ inmates in Canada and the US.