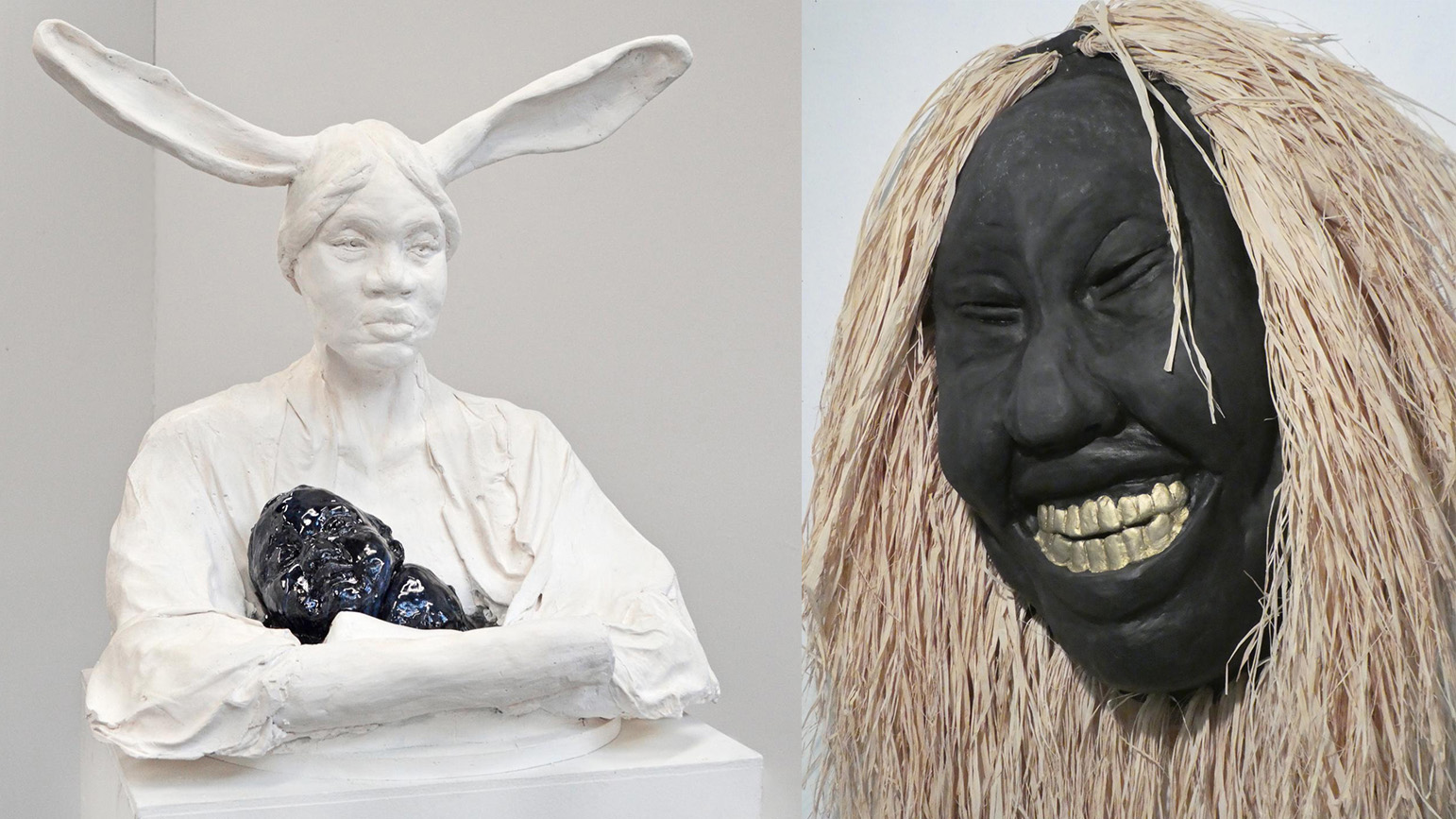 Two works by Shori Sims are included in the Associate Artists of Pittsburgh's exhibition "Vertigo," on view November 27 through December 20 at 422 Wood Street. The exhibition was juried by Grace Chin, Executive Director of The Sculpture Center in Cleveland, Ohio.
"The works by the artists in the exhibition demonstrate a feeling of vertigo, that is a feeling of being off-balance," said Chin. "Some works question what we take for granted; others deconstruct what is normal; and other sculptures alter our perspective of space. No doubt the artists' works unabashedly communicate personal, individual narratives."
The first of Sims' works, Untitled Self Portrait Mask, is a ceramic mask inspired by masks from Central and West Africa that her mother collected while traveling. The rafia hair connects the work to African mask-making traditions while the gold teeth tie the work to contemporary African American culture by referencing grills, dental jewelry made of precious metals and gems that originated in hip hop culture.
The second work, Sis'er Rabbit, references "Tar Baby," a folk tale told by enslaved Black people. In the story, villainous Br'er Fox ensnares Br'er Rabbit with a tar baby, a doll covered in tar and turpentine. Sims' sculpture points to the impossible situation enslaved Black women were put into when forced to care for their enslaver's babies at the expense of the care of their own children. The plaster sculpture depicts a figure with rabbit ears cradling a crying baby covered in tar.
Because Sims' work was chosen for the exhibition, she also was admitted into the Associated Artists of Pittsburgh. AAP is the oldest, continuously-exhibiting, visual arts organization in the country.