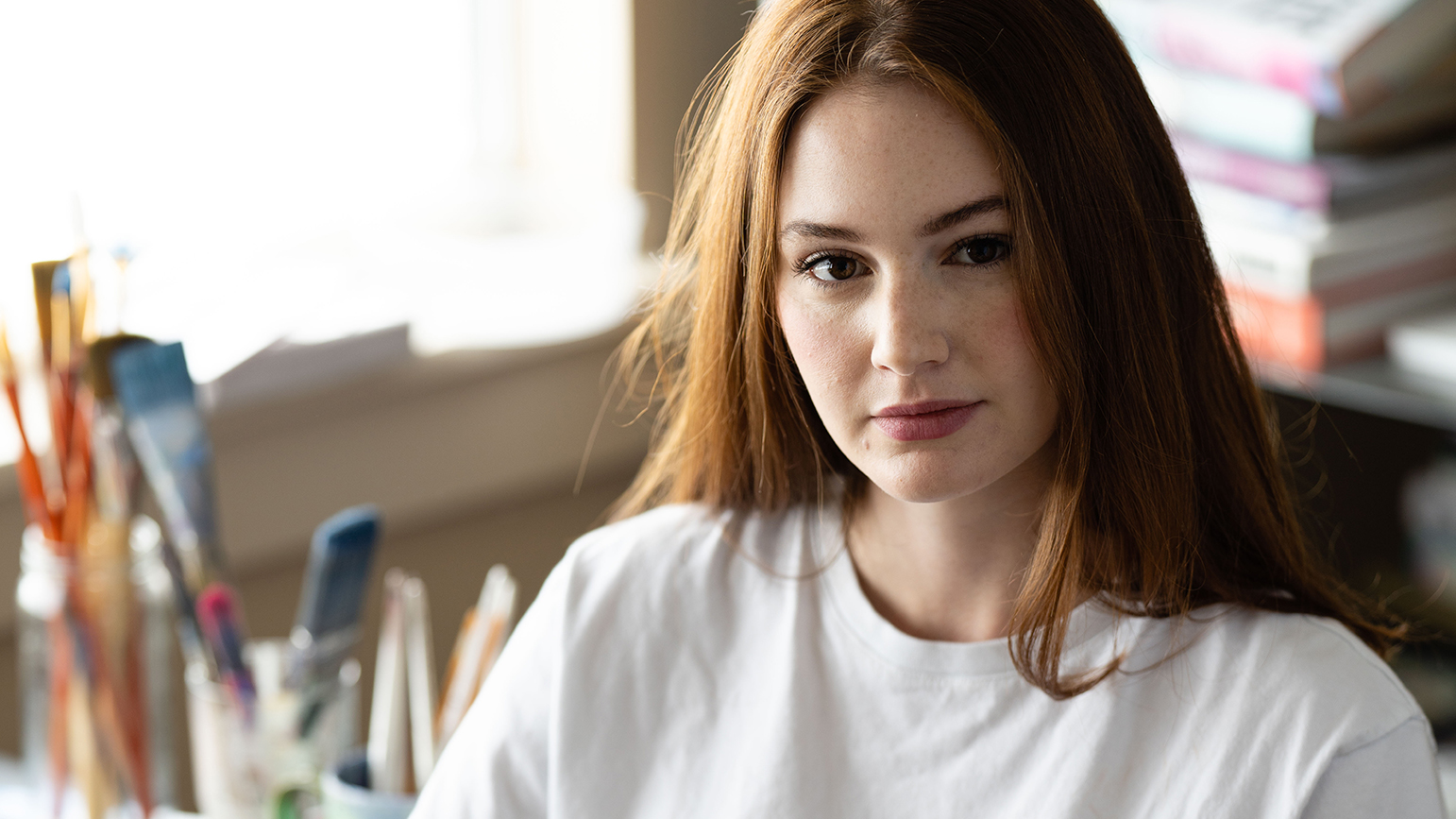 Sydney Krantz is next up in our Senior Spotlight!
Briefly describe your artistic practice.
I work with a variety of 2D media and occasionally with ceramics, but I consider myself to be primarily an abstract oil painter. My work references the things that reside at the edges of our awareness and understanding; the impossibly big and the incomprehensibly small.
What are you currently working on?
At the moment, I am focusing most of my energy on mixed media drawings. Making small works on paper has allowed me to be a little more playful in my approach, creating a much needed source of levity in the midst of very difficult circumstances.
How has your artistic practice changed since you started working entirely from home?
The pace of life has changed dramatically, and my practice is no exception. I am doing my best to embrace the slowness, and to use this time and space as an opportunity to trust my intuition and make the things I want to make, when I want to make them. I am less concerned about academic rigor, and focused instead on the pleasure and privilege of making art.