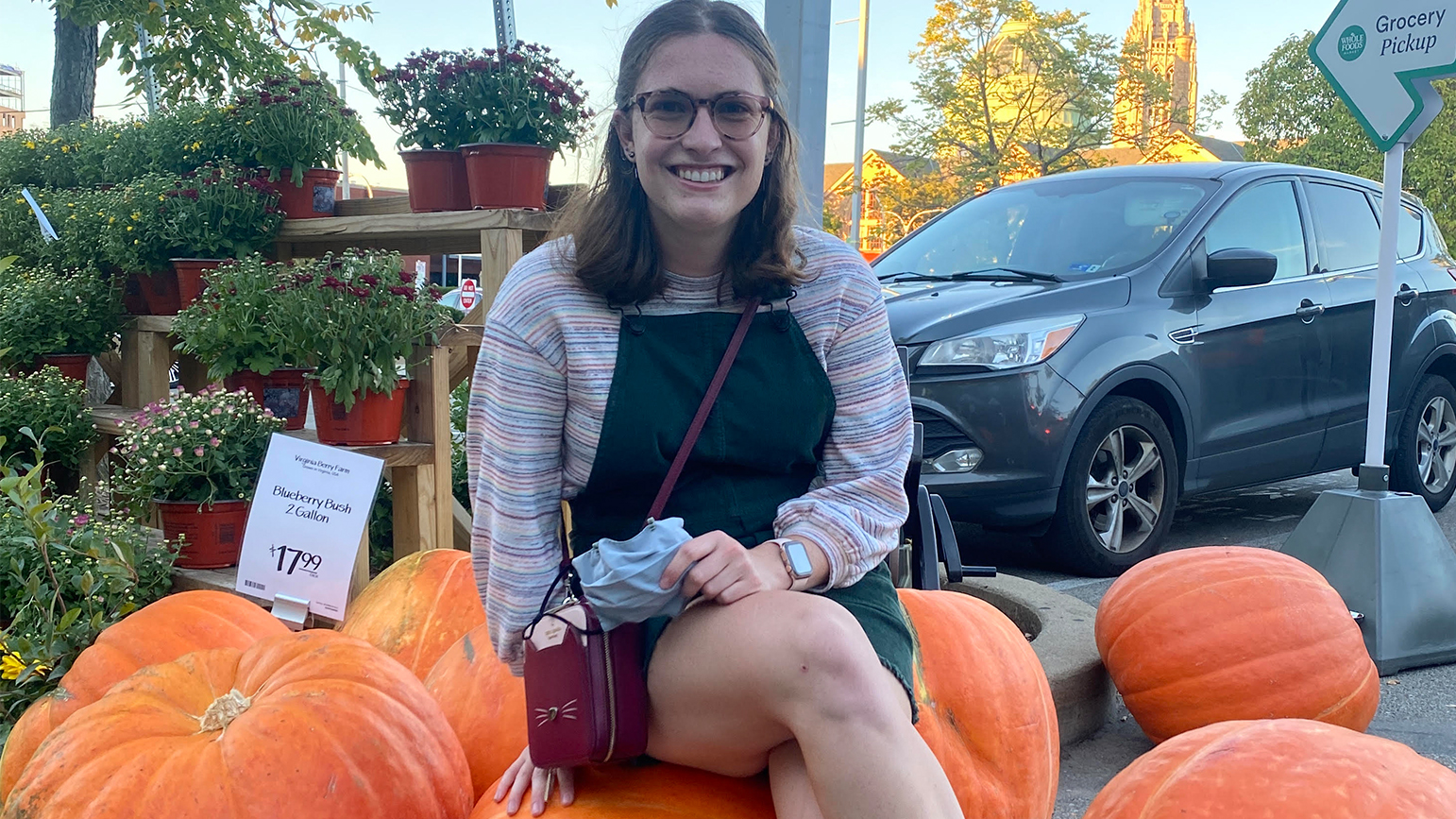 Sophie Paul
Briefly describe your artistic practice.
My artistic practice involves sculpting soft works that encourage tactile interaction! I love to make objects that are enjoyable to touch and play with, in addition to heat activated kinetic works.
What are you currently working on?
I'm currently working on a modular textile project where I'm 3D printing soft filaments on a stretchy fabric (which is stretched over the print bed) and exploring what happens when the fabric contracts under the printed pattern. I'm constructing modular performance garments with these patterns!
How has your artistic practice changed since you came to CMU?
My artistic practice has evolved to augment my engineering studies- and design objects that are meant for human interaction and work with the body.